Super dough for pelmeni and vareniki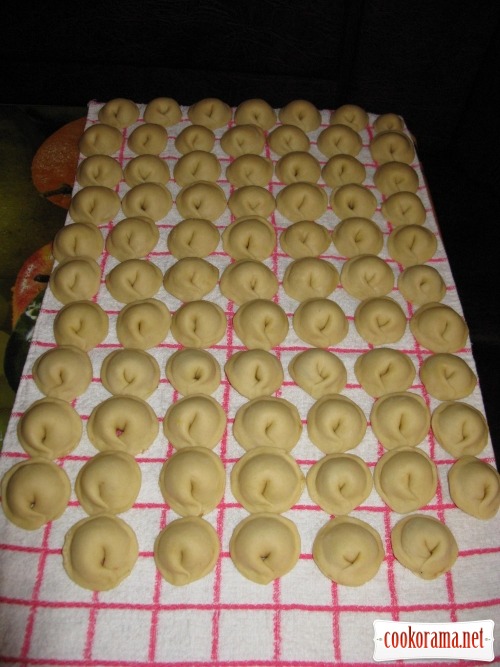 Ingridients
1 glass
1 шт.
0,5 tsp.
0,5 tsp.
4 spoon
4 glass
Preparation
Combine in bowl all ingredients, except flour.
Gradually add flour, because everyone got it different. I add all 4 tbsp, because I know, how much I need.
Knead soft, elastic, shiny and not sticky dough.
We do not need flour more.
Exactly for this I love this dough, for clean kitchen

From this portion I got 1 kilo of dough.
Next make pelmeni or vareniki,
You can boil it, stew or bake. Also suits for chebureks, but then do not add egg in dough.
Bon Appetite to all