Spinach ravioli with fish stuffing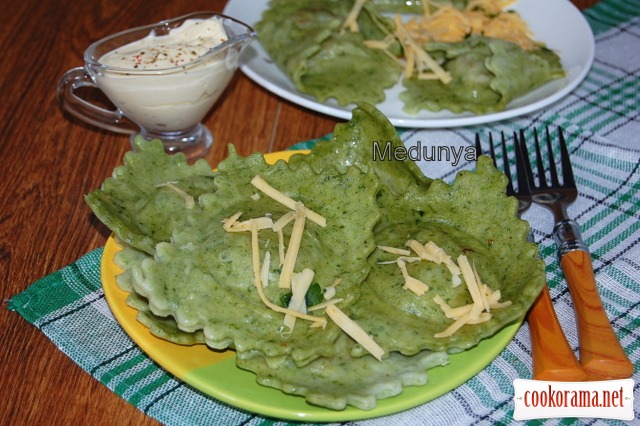 Ingridients
Dough
2 шт.
3 spoon
2 spoon
2 glass
1 шт.
100 ml
Filling
300 g.
1 шт.
2 spoon

mixture of peppers (pinch)

1 шт.
50 g.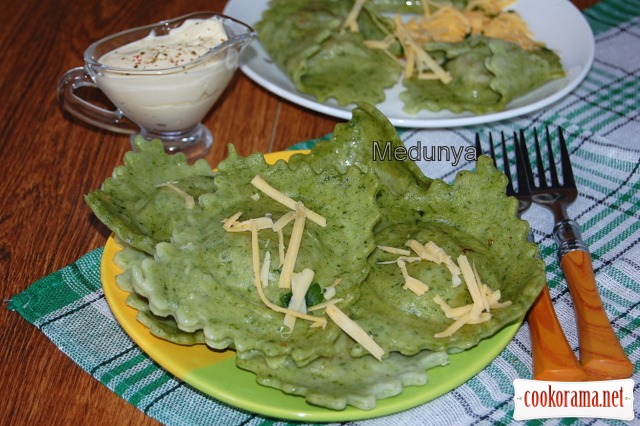 Ravioli — a dish made from unleavened dough in shape of crescents and squares with curly cut edges. They can be boiled or roast and stuffing can be diversified: fish, meat, mushrooms, berries.

Preparation
Mix eggs with butter, prepared spinach and water, salt. Add flour and knead soft dough. Cover with cellophane and leave for 30 min.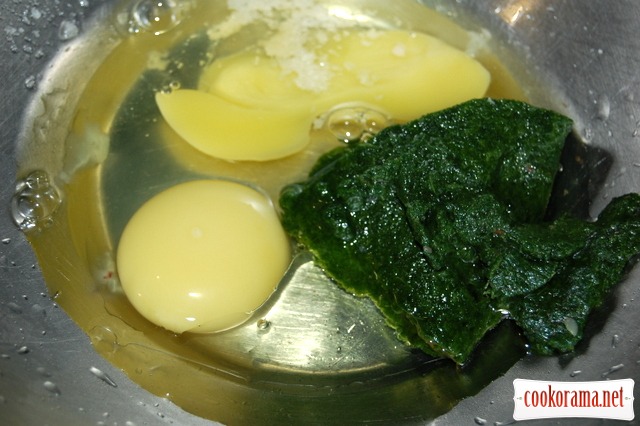 Divide dough in 2 parts and roll each in thin rectangular on sprinkled with flour board.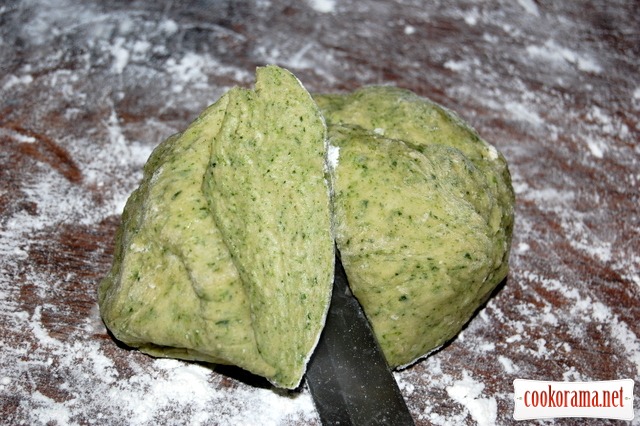 Put the stuffing on one layer in groups, stepping from each other at 3-4 cm. For stuffing mix boiled fish with fried onion and grated cheese. Add spices to taste.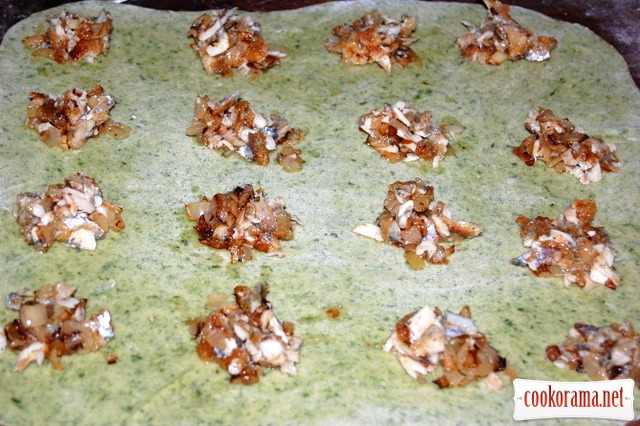 Cover with second layer of dough. Press dough on top, round the stuffing and cut with help of culinary wheel or a knife into squares. Boil in salted boiling water for 3-4 min. If desired pour melted butter and sprinkle with cheese.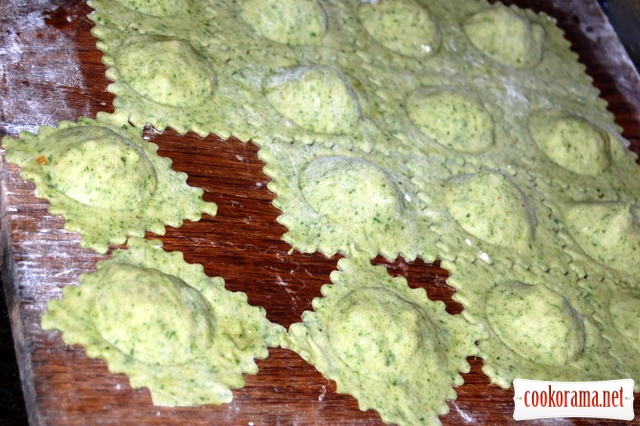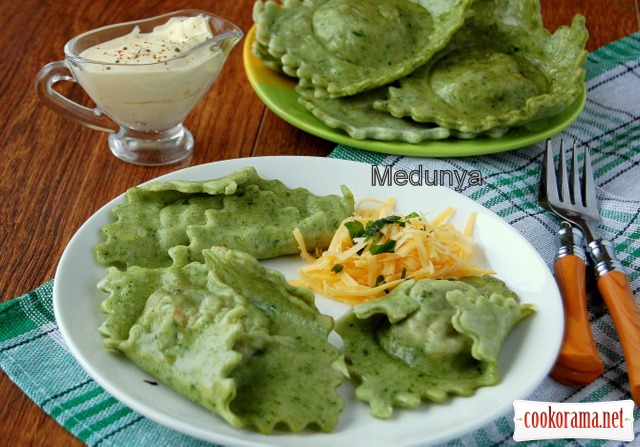 Bon Appetite!