Carrot-apple pancakes from wholegrain flour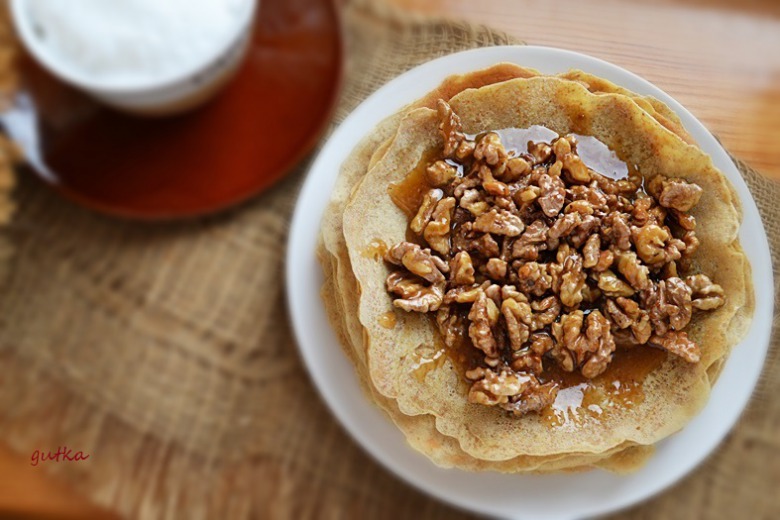 Ingridients
40 g.
200 g.
30 g.
10 g.
2 шт.
275 g.
1 шт.
1 шт.
10 g.
100 g.
30 g.
60 g.
Preparation
Mix in deep bowl two types of flour, salt, sugar, baking powder.
Separately, beat eggs and mix them with milk (room temperature).
Add egg-milk mixture to flour, stir well, to avoid clumps.
Peel carrot and apple. Grate them.
Mix grated carrot and apple to dough in. Add ground cinnamon. Stir well.
Fry pancakes on both sides and on a hot greased pan.
You can eat them alone, with sour cream or condensed milk, as you wish.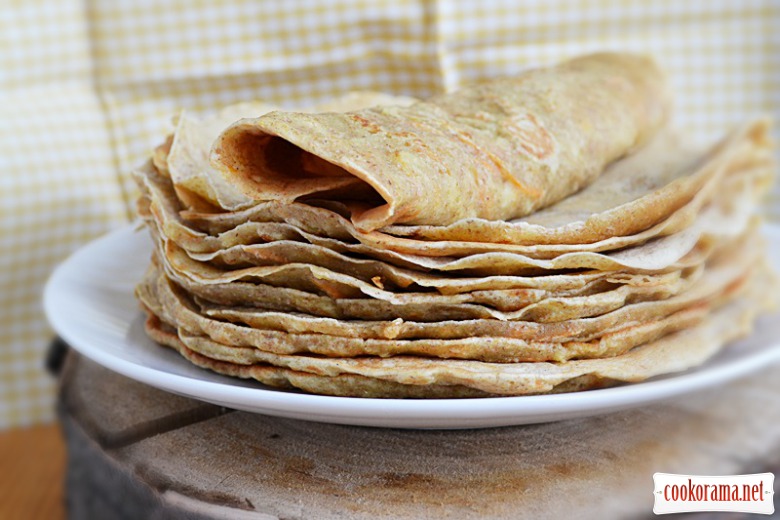 I love to serve pancakes with caramelized walnuts: heat in pan butter, then add to the butter nuts, fry them slightly and sprinkle with a spoon of sugar. When sugar caramelizes remove from heat and add honey.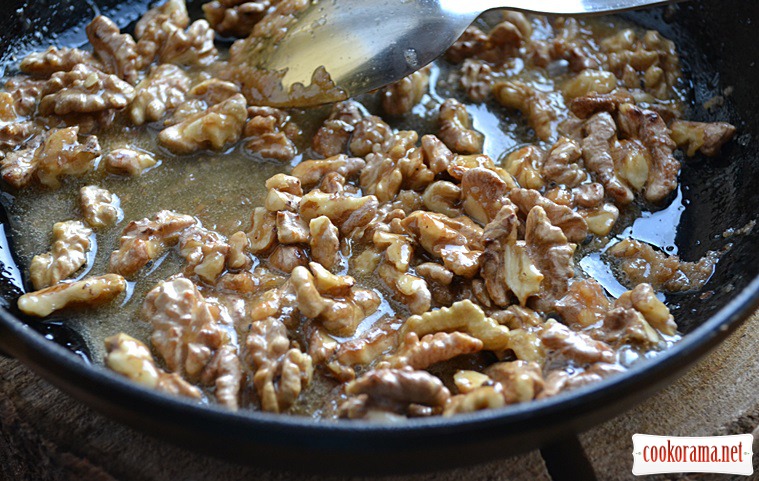 Spread warm pancakes on portion plates, top with sweet nuts.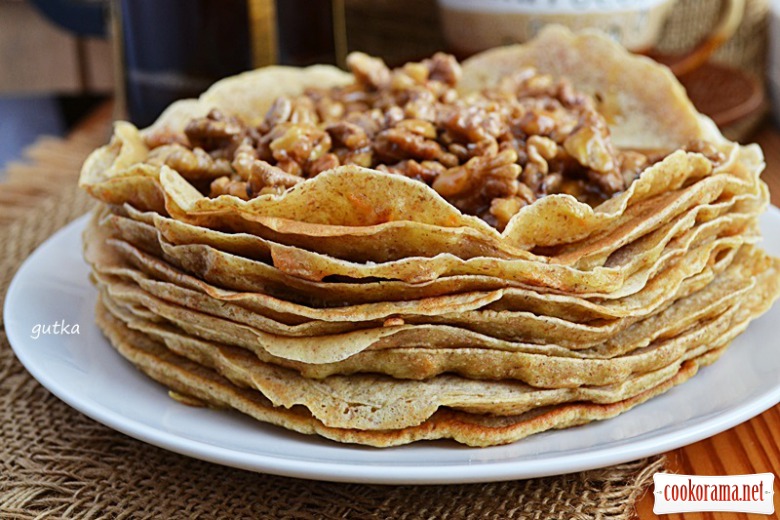 Bon Appetite!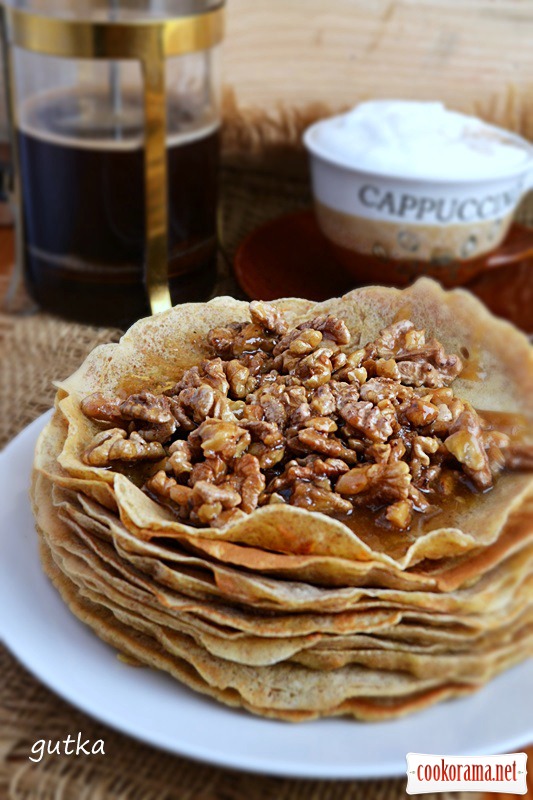 766

18 March 2015, 21:52