Lard in onion peel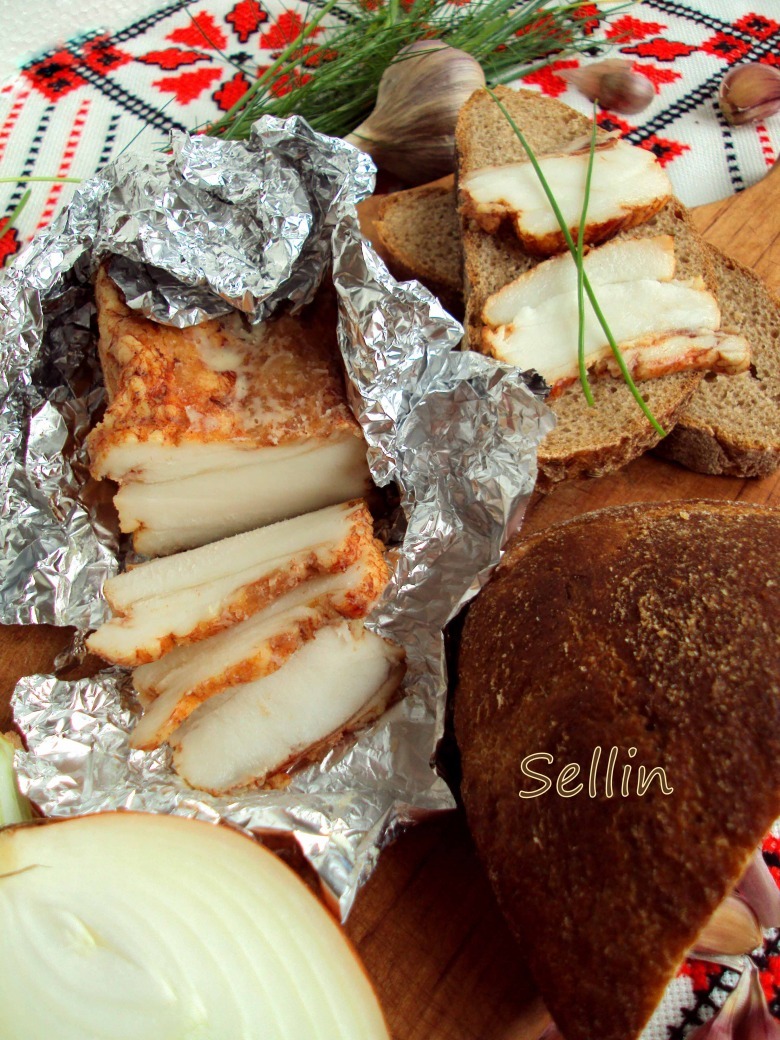 Ingridients
1 kg
150 g.
20 g.
10 g.
2 шт.
8 шт.
1 шт.
1 l
100 g.
Boiled lard in broth with onion peel, greased with garlic, which shall lie down before use in the freezer for 3-5 days. Lard is very gentle, melts in your mouth and has a light smoked tint.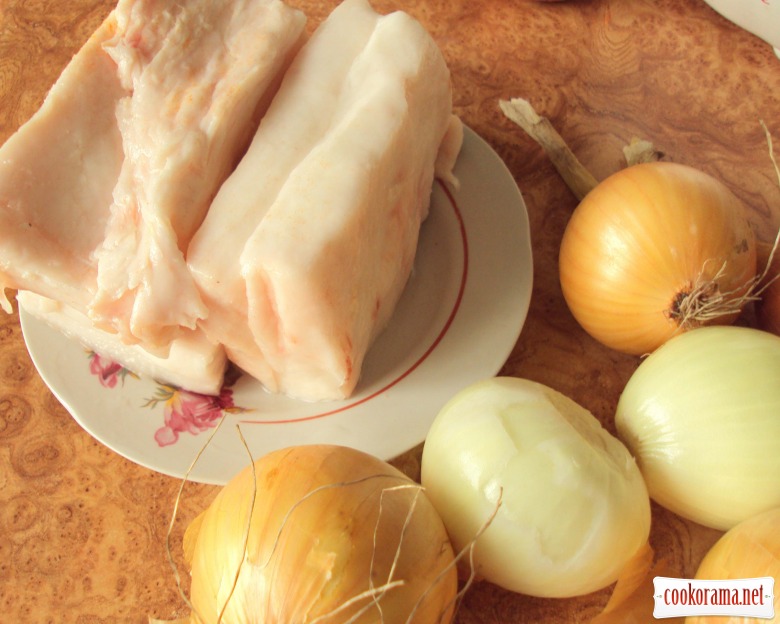 Preparation:
Wash lard, cut in 3-4 pieces, peel onion.
In the saucepan put lard, salt, sugar, paprika, bay leaf, peppers and onion peel, pour with water and boil for 1 hour.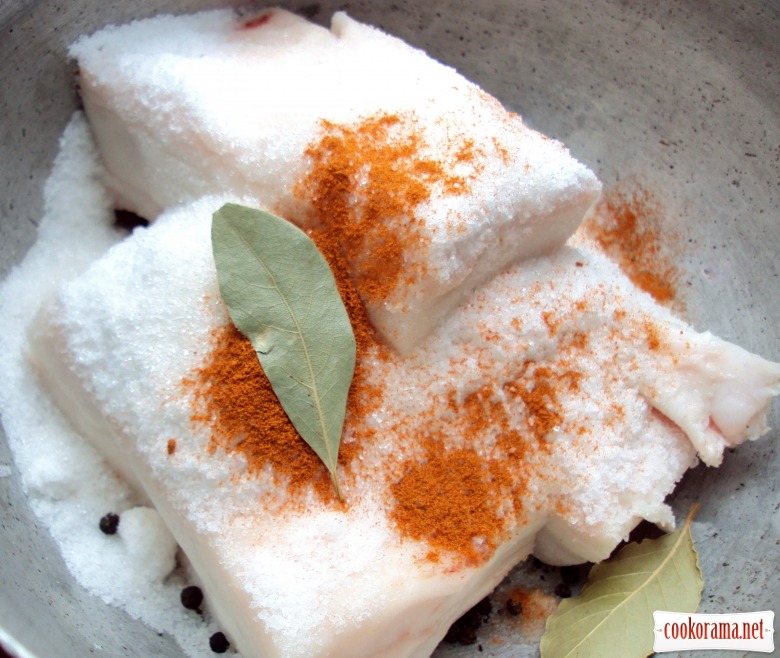 Leave lard in this brine for a day.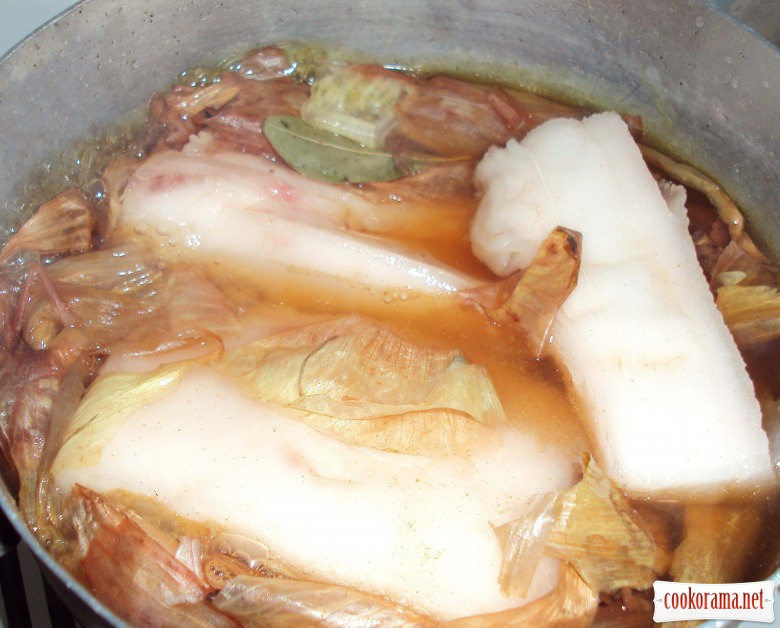 Take lard out from brine, rub with pressed garlic, put in the package for 1.5 h at a room temperature.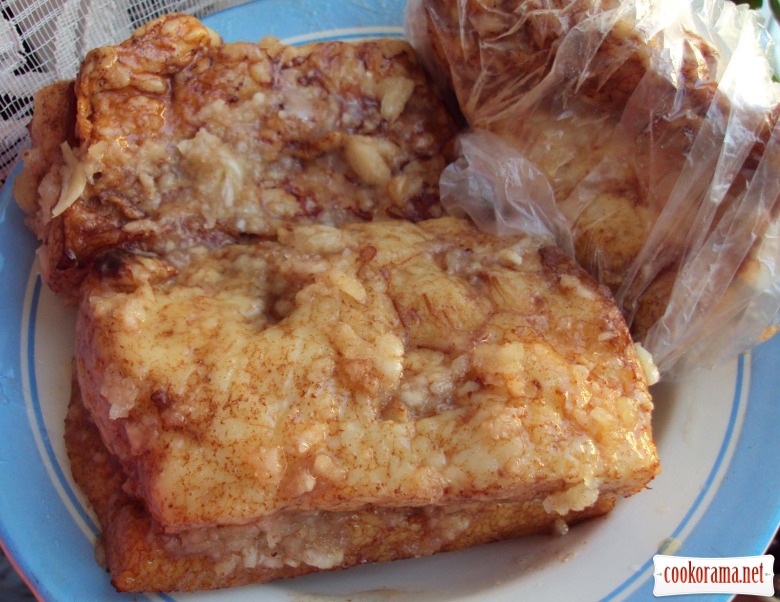 Take out from the package, wrap in foil and put in the freezer for 3-5 days. Before using take it out (to make it soft and easy to cut).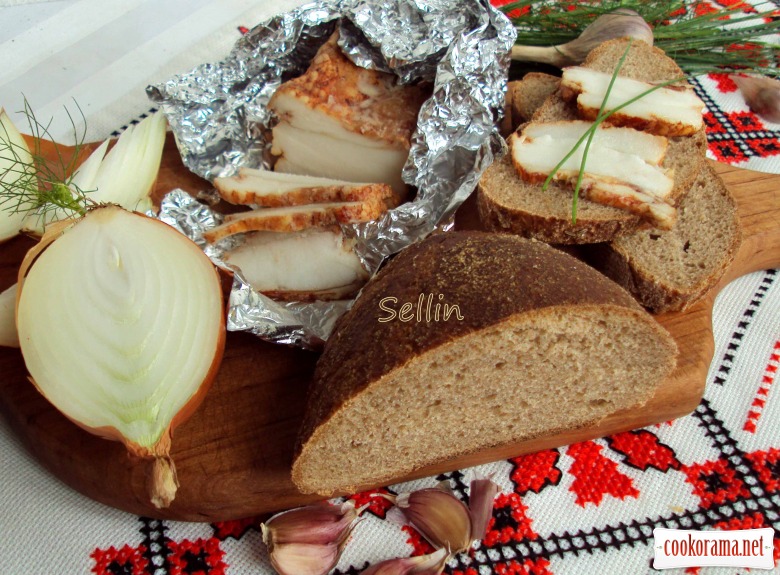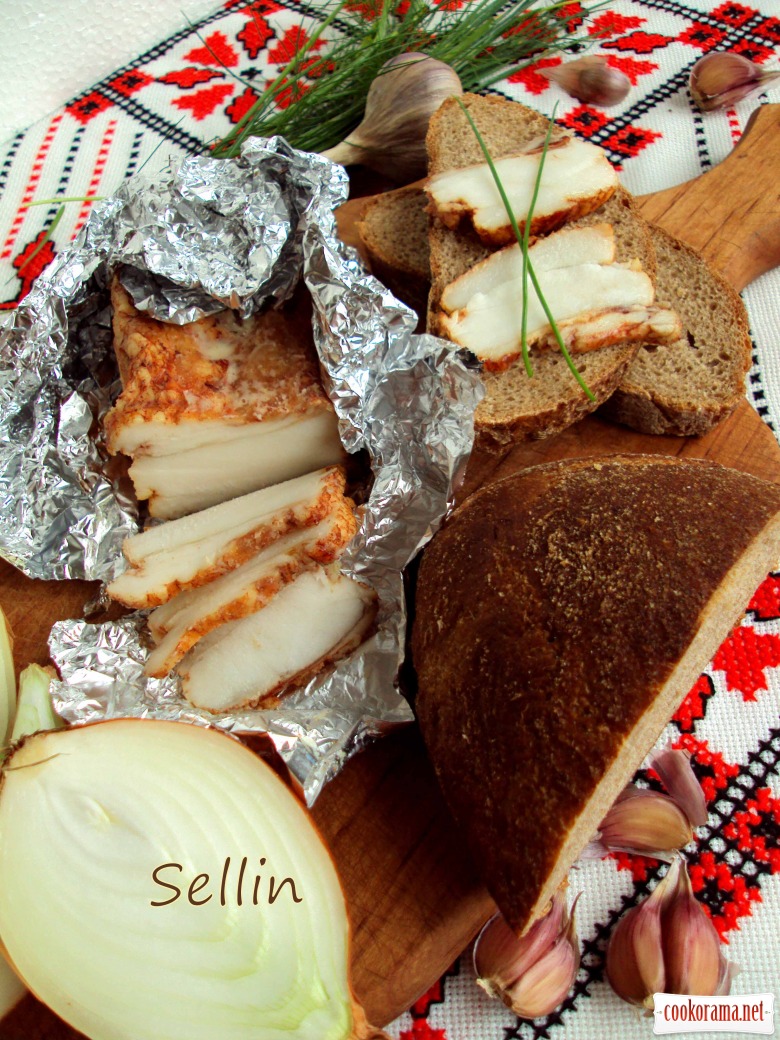 Bon Appetite!