Crispy baskets stuffed with tuna and egg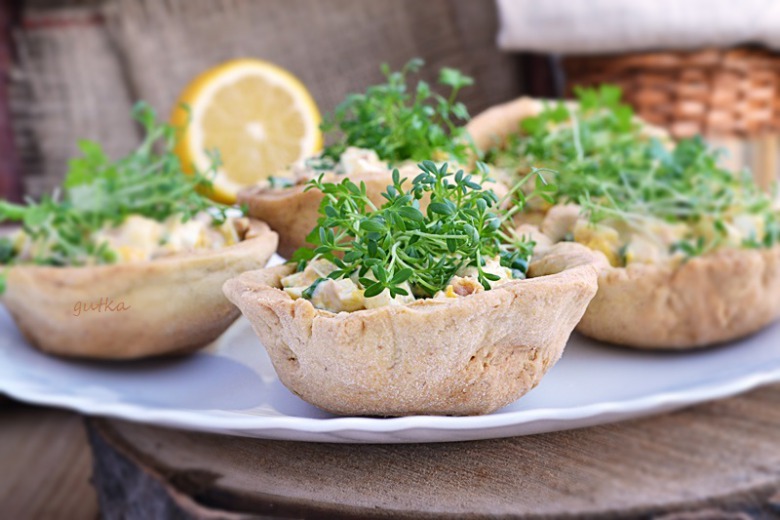 Ingridients
200 g.
100 g.
5 шт.
20 g.
1 шт.
15 g.
160 g.
I propose to bring to the table favorite tuna salad in edible baskets. A paste of avocado will give a new flavor.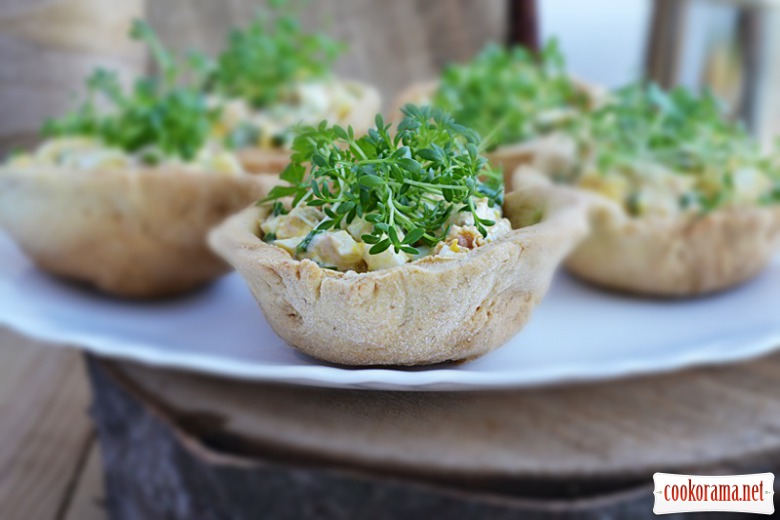 Preparation
Mix sifted flour and salt, add diced butter, chop with knife. Add egg and sour cream, knead dough. Wrap dough in food film and put in the fridge for 30 min. I took the first grade flour and a few spoonfuls of whole grain.
Roll layer of dough on sprinkled with flour table, cut off the circles with 10 сm in diameter. Spread cirles, forming baskets, on the flipped form for muffin (look at photo).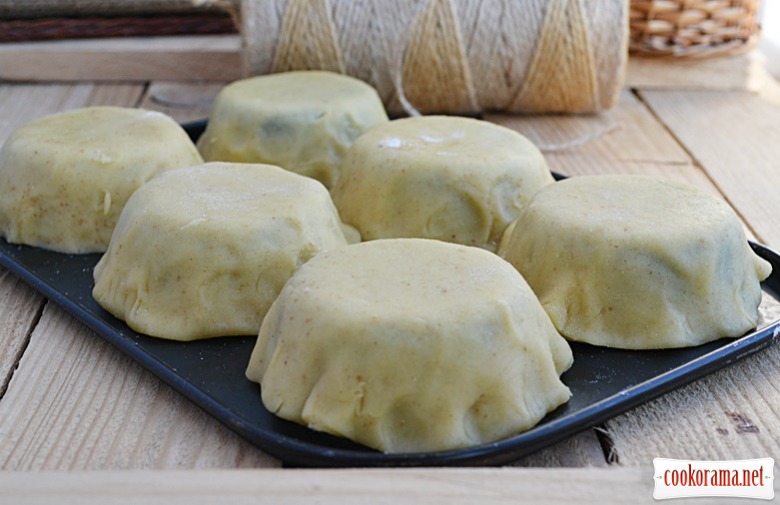 Bake baskets at 200 C for about 15 min.
Make avocado paste: put in blender avocado pulp, juice from the half of lemon, (I also added chili pepper) Add salt and mix to get smooth mass. (Find the rippest avocado).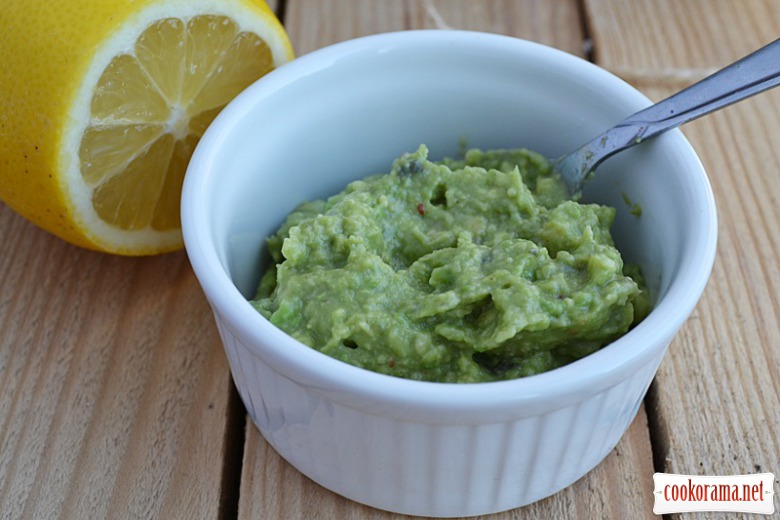 Take ready baskets out from the oven, carefully remove them to prevent damage to the crisp edges and cool on a lattice.
For salad: dice eggs, chop tuna, chop onion, mix all and dress with mayonnaise.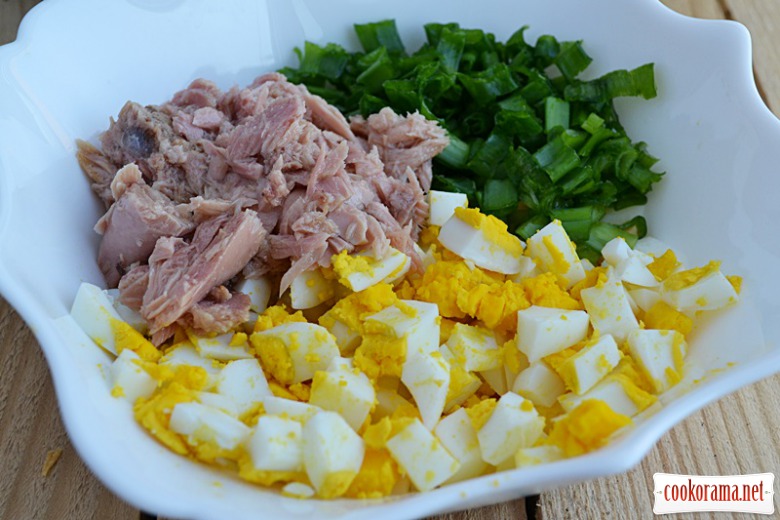 Fill baskets with spoon of avocado paste. On the top of paste spread salad from eggs and tuna.
Decorate baskets with cress salad.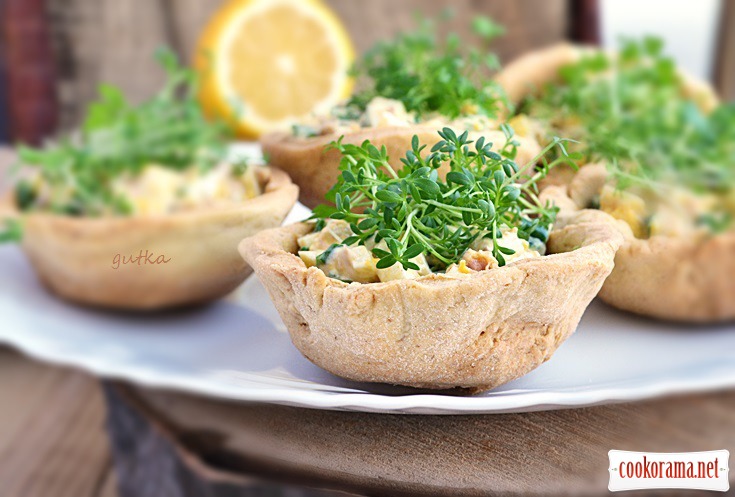 784

22 March 2015, 19:20