Baskets with strawberry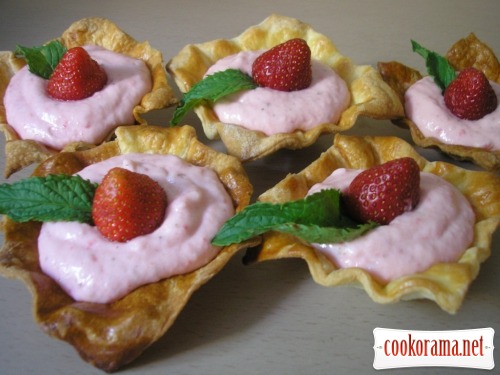 Ingridients
250 g.
200 g.
40 g.
250 g.

mint (leaves for decoration)
Preparation
Roll dough and cut in small squares. Grease molds for cake with oil and spread dough in it. Grease with mixed egg.
Bake at 180 C for 15-20 min.
Mix in blender sour cream, sugar powder or strawberry (leave beautiful berries for decor).
Fill baskets with cream. Decorate with strawberry and mint leaves.