Chocolate plastic or chocolate for modeling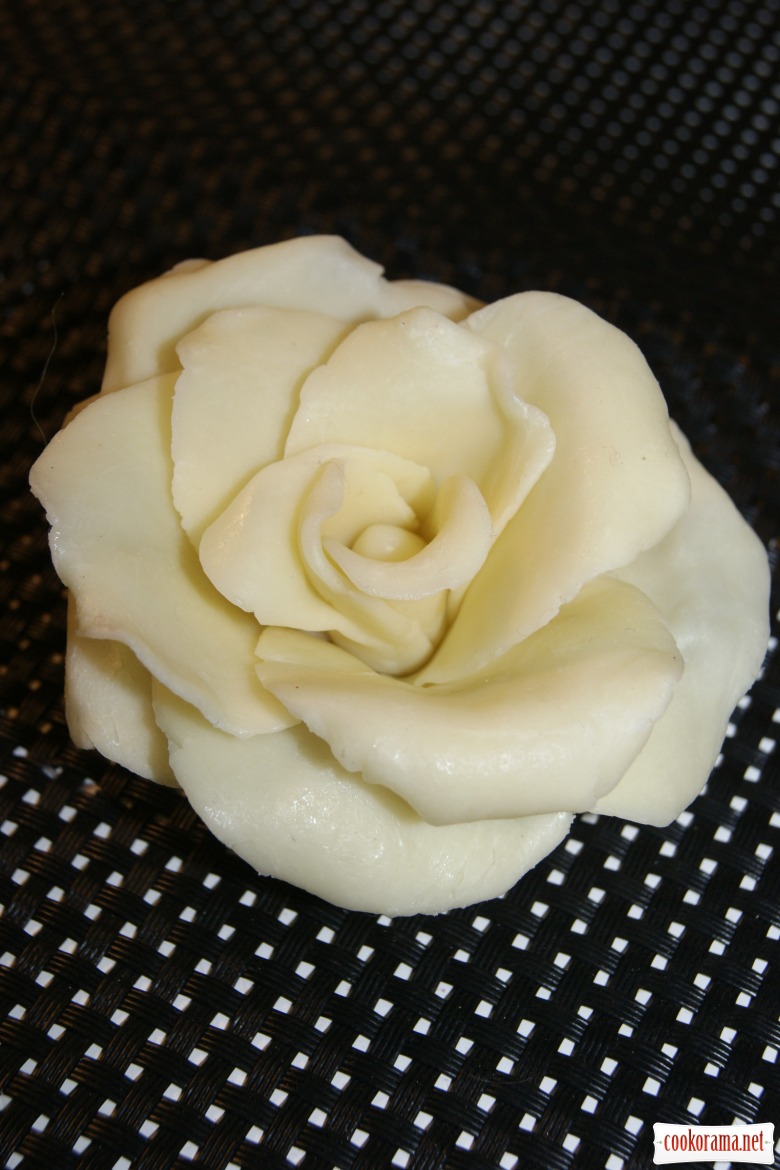 Ingridients
White roses
100 g.
2 spoon
Black roses
100 g.
3 spoon
Please do not judge me strictly, it first made by me rose, maybe not as ideal as we would like, but I so want to share with you this recipe, so simple and very easy and fast in performance! Liked that everything is natural, without dyes, well, if you want to make colored roses, add desired color in melted chocolate. — It must be paint by dry dyes, or spec. oil-based dyes for chocolate or, at worst, gel ones. From ordinary water based dye white chocolate (we paint exactly it) can curl. I also noticed that plastic chocolate with white chocolate, better stirring as little and faster, and it starts to give too much oil. If it still happened, we must simply squeeze oil!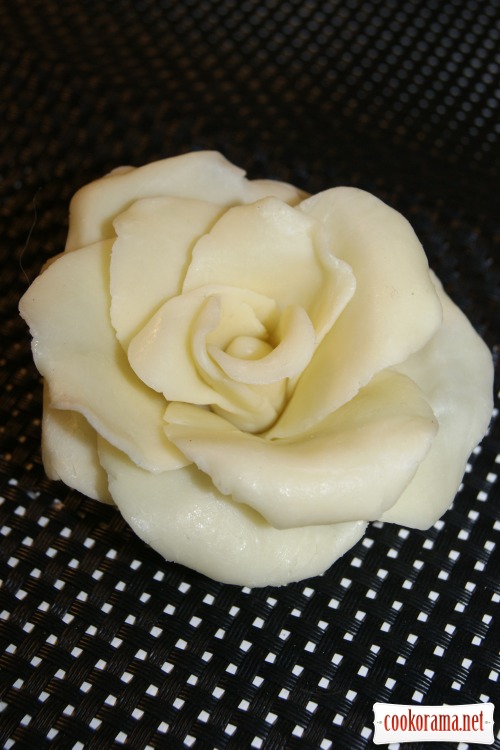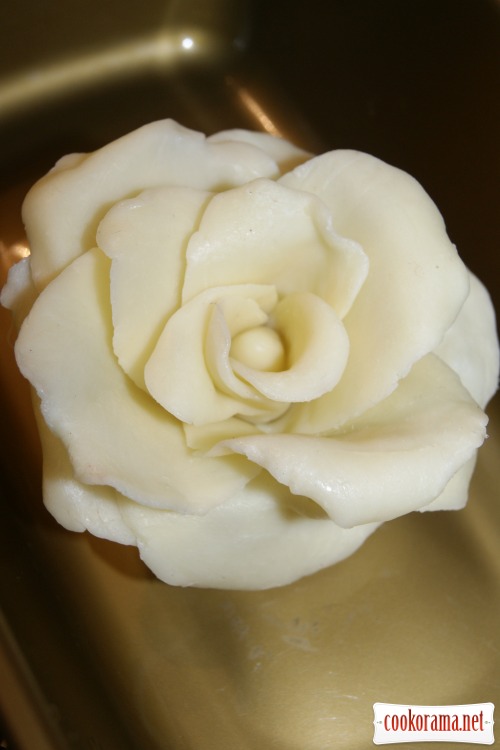 PS What can replace corn glucose? I did not try, but in comments to the recipe, which I took from the English site read that you can replace glucose in ampoules in this case 10 ml ampoules is enough or very light honey, not to change the color of white chocolate.


Preparation
Melt chocolate in stem bath, add glucose.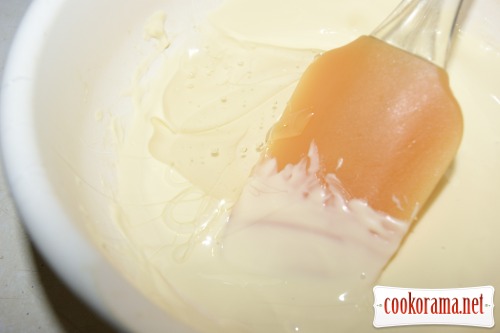 Stir quickly, so that mass removes from walls of bowl easily.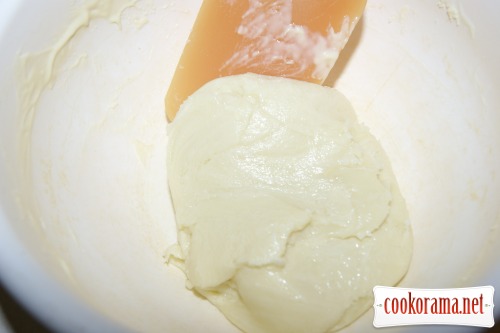 Place in cling film and bring mass shape of disc 0.6 cm thick. Send in the refrigerator overnight.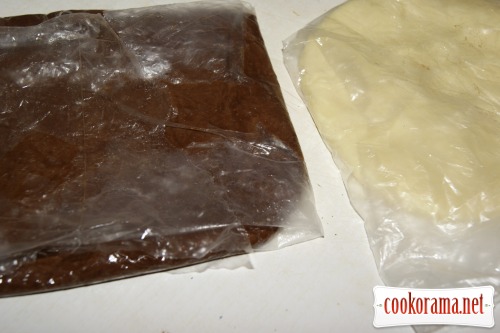 Before use, remove from the refrigerator and let soak for 30 minutes in the room, then knead well until soft and plastic mass. Nip off a small piece from it and roll cone from it, it will be core of rosette.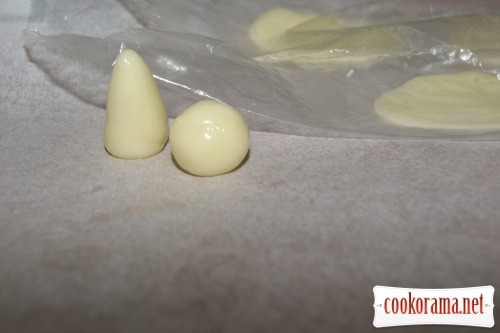 Form balls of 1.2 cm diameter, place them between sheets of plastic (food package) and roll in petals. I stretch petals with fingers, did a few of them until they froze, prepared the next batch.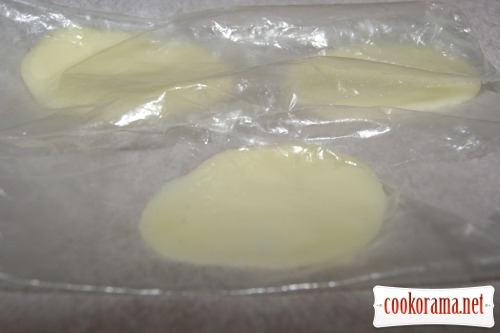 Place in refrigerator for a couple of minutes to freeze and attach to the cone, placing flower over and over again in the refrigerator, to fix petals and do not stick together.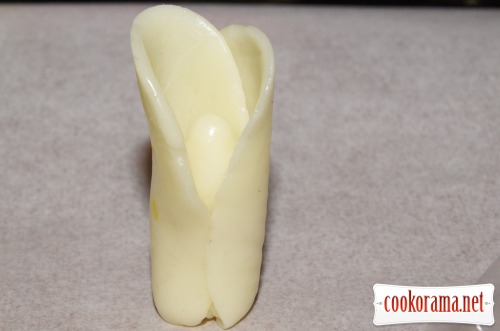 The tips of the petals can be bend using toothpicks. From this amount turn out 3-4 rather large flowers. Storing mastic in food package can be very long. Ready flowers kept in a closed container when they freeze — are quite fragile.