Shortbread cookies with nuts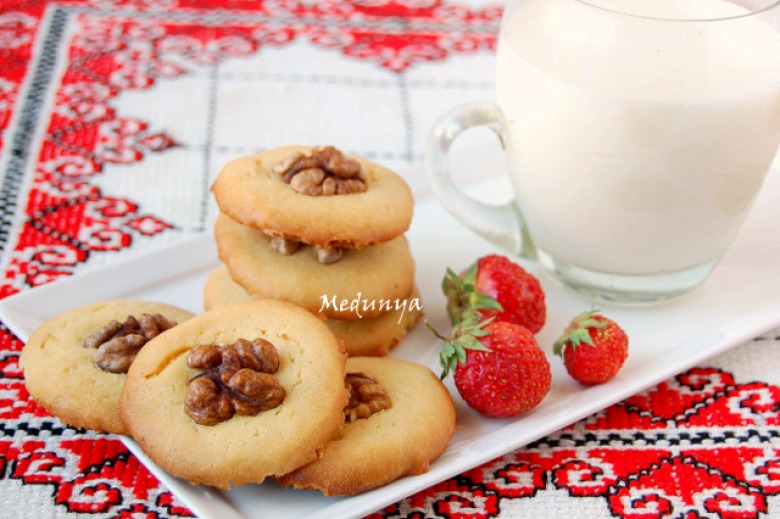 Ingridients
200 g.
80 g.
5 g.
1 шт.
1 g.
130 g.
350 g.
20 g.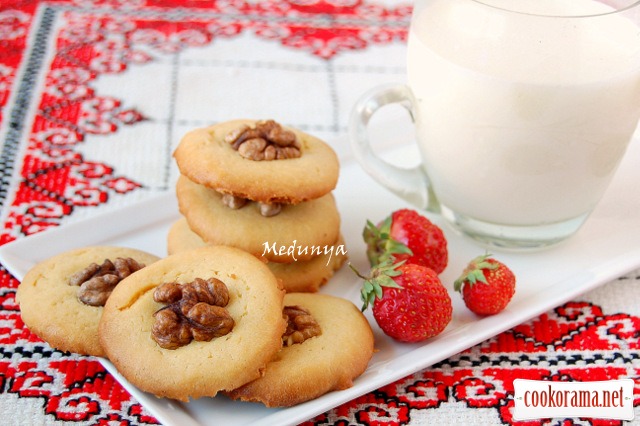 Wonderful shortbread cookies with nuts. Easy to cook, tasty result.

PREPARATION:
Mix room temperature butter with sugar, salt, vanilla sugar, baking powder and egg.
Knead sifted flour. Form dough roll.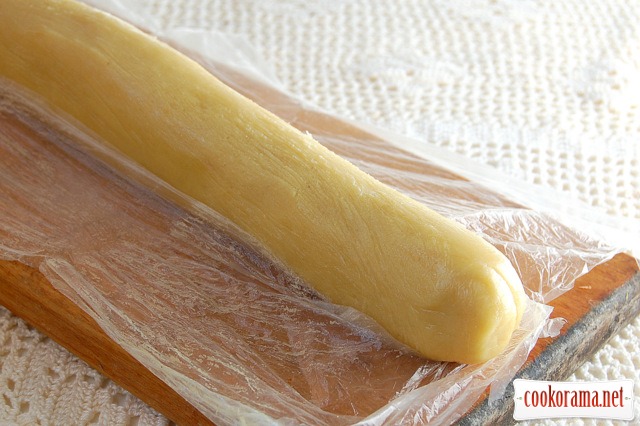 Put dough in the freezer for 20 min. Cut into pieces of 1 сm thick. Put in the middle half of the nut.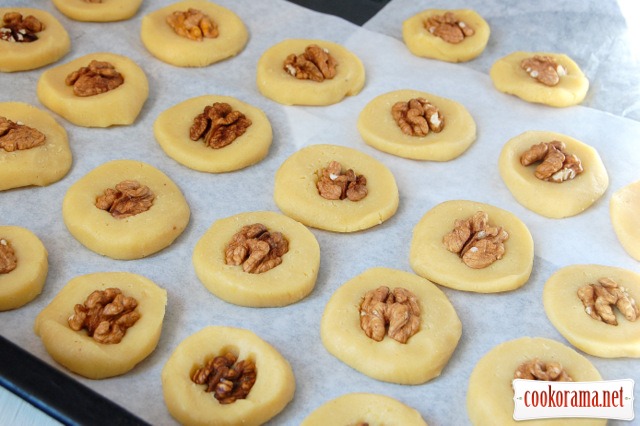 Bake for 10-12 min at 200℃.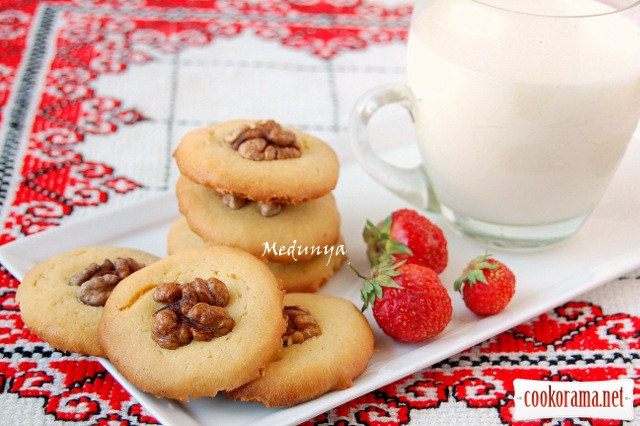 Bon Appetite!