Curly lean cookies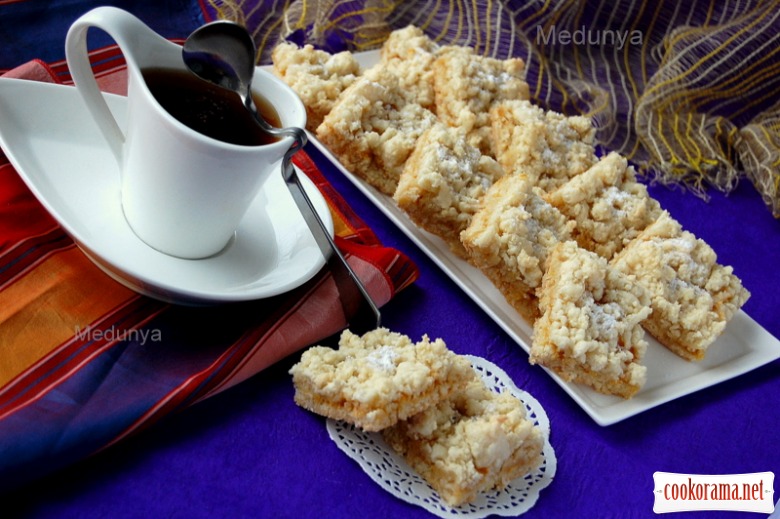 Ingridients
250 g.
750 g.
250 g.
150 g.
150 g.
10 g.
60 g.
15 g.
||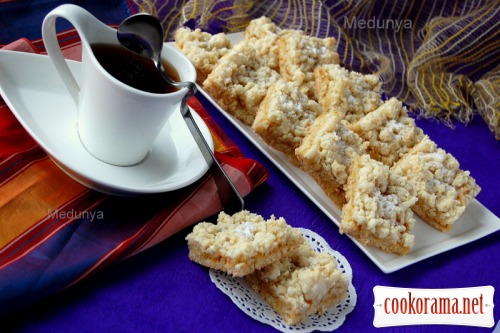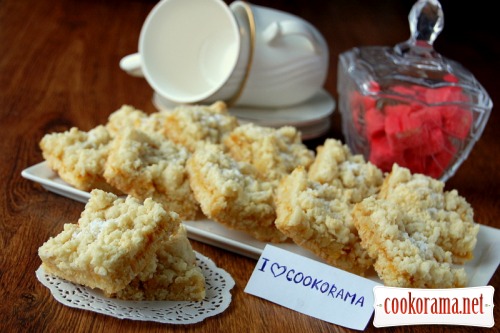 You will never say that this cookie is lean. Crispy, fragrant, with a layer of apricot inside. Depending on the baking time may be soft or crispy soft. Almost lean cake. A real find for the sweet tooth during fastening.

PREPARATION
Stir flour, coconut, baking powder.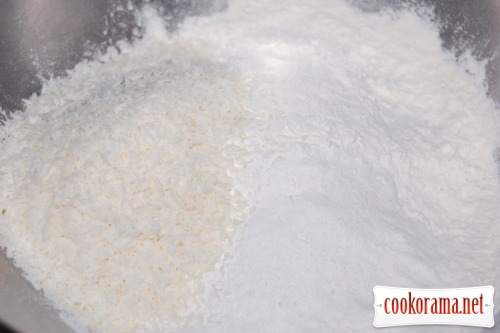 Add butter and stir well.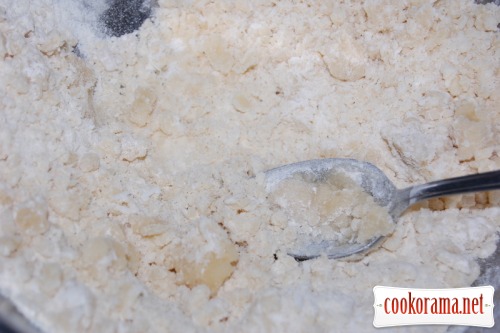 Dilute salt, vanilla sugar and usual sugar in water and add to flour mass. Stir dough.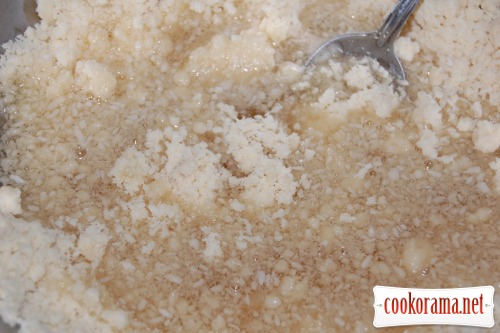 Put it in the fridge for 20 min, then divide in 2 equal parts.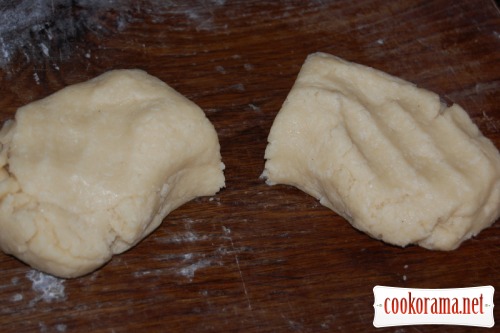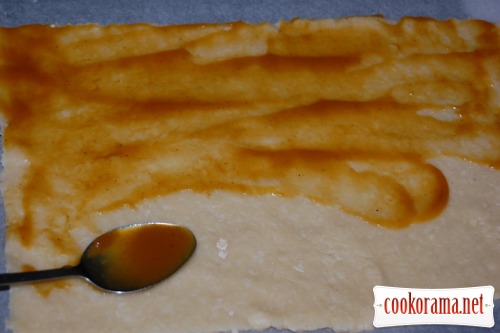 Roll one part into rectangular of 0,5 сm thick. Spread on baking sheet, covered with cooking paper. Grease top with apricot jam. Grate on top second part of dough. Bake for 20 min at 180 ℃. While hot, cut into square cakes.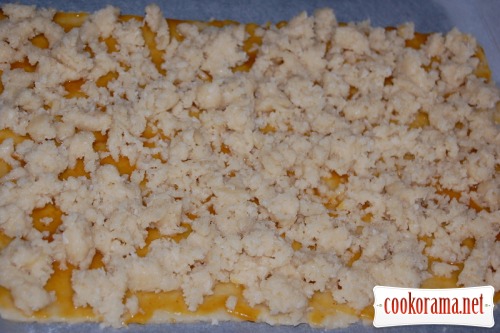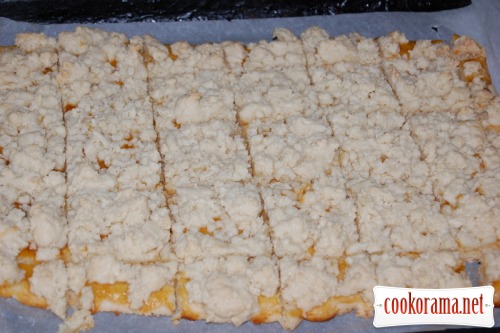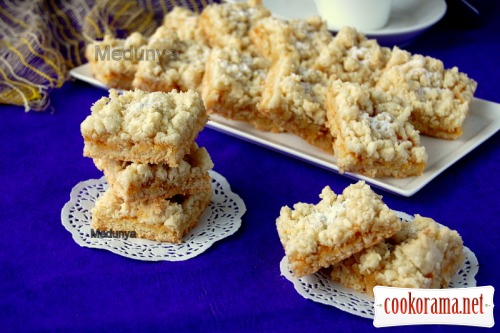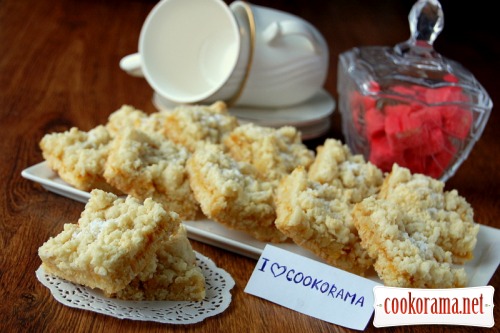 Bon Appetite!