Cookies "Pumpkin mouths"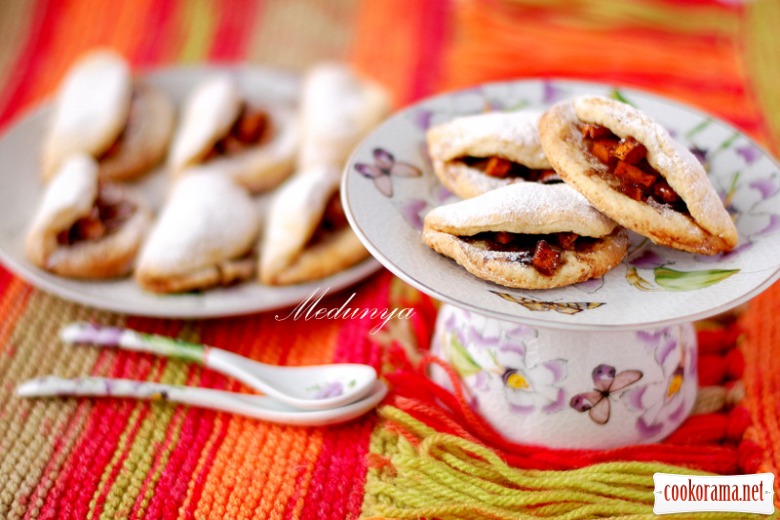 Ingridients
Dough
250 g.

cottage cheese (homemade)

100 g.
60 g.
2 шт.
75 g.
20 g.
370 g.
Filling
200 g.
20 g.
60 g.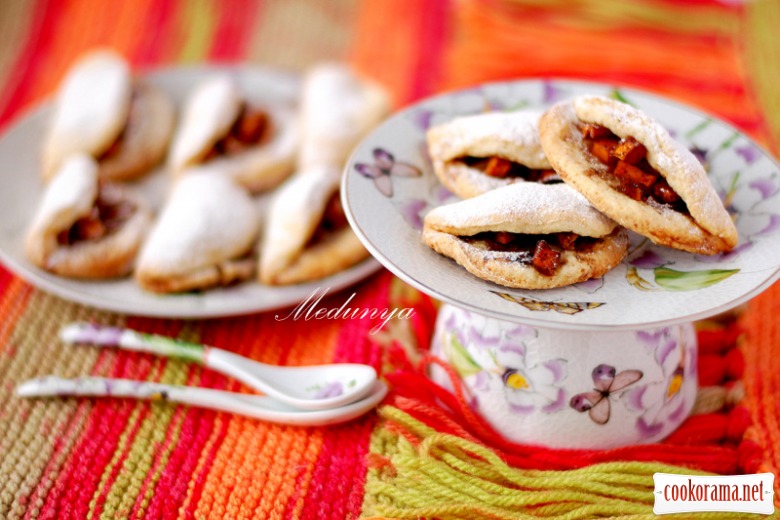 Delicate brittle cookies with pumpkin filling — so delicious! Cook — you will not regret!

Preparation
For the dough, mix butter, egg yolks, sugar, cheese, sour cream to friable mass.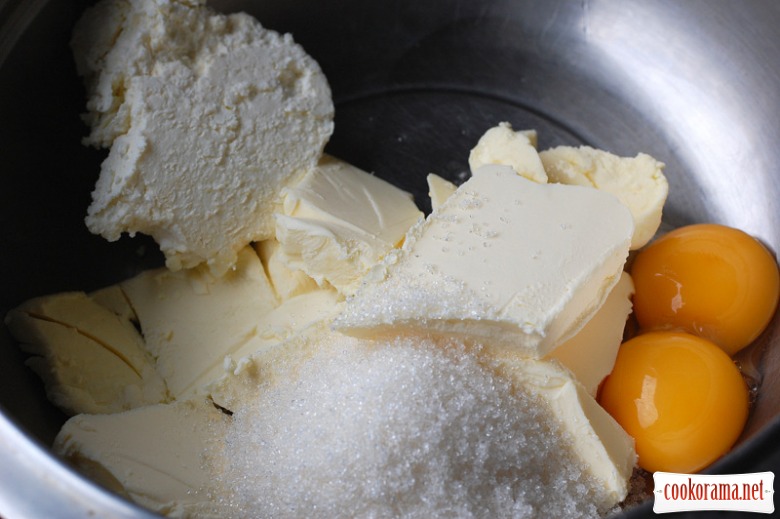 Add flour, baking powder and knead the dough. It should be soft but not stick to hands.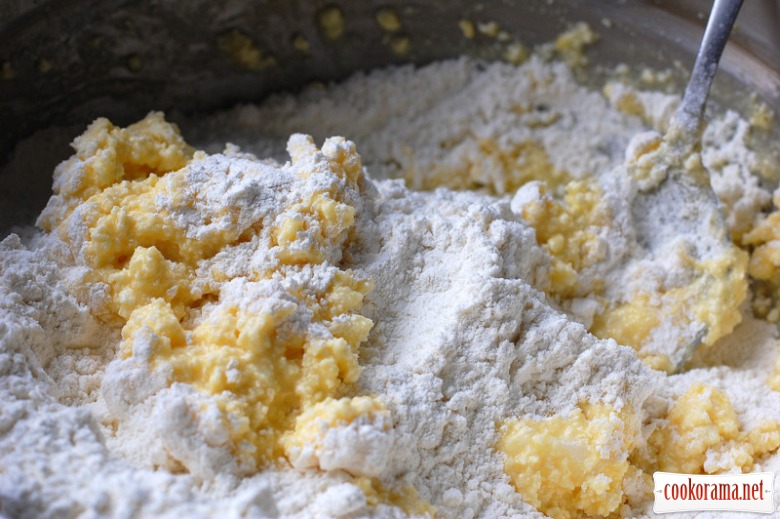 Roll out the dough on a board sprinkled with flour 0.5 cm thick. Cut off circles with a glass.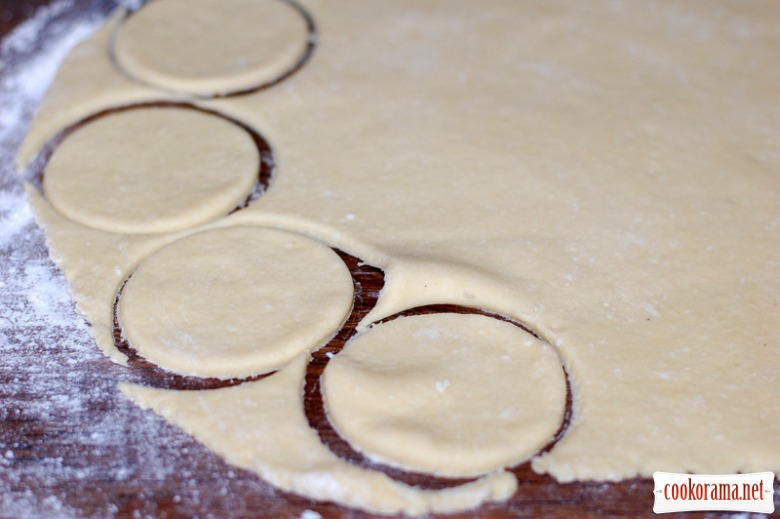 For the filling dice sweet and delicate pumpkin, mix with sugar and cinnamon.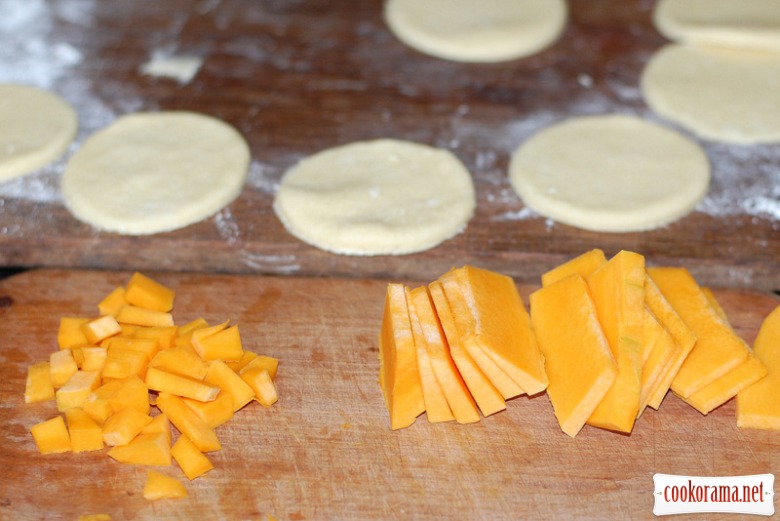 Put a teaspoon of filling in the middle of the circles and pinch the edges like dumplings, leaving the center of it open.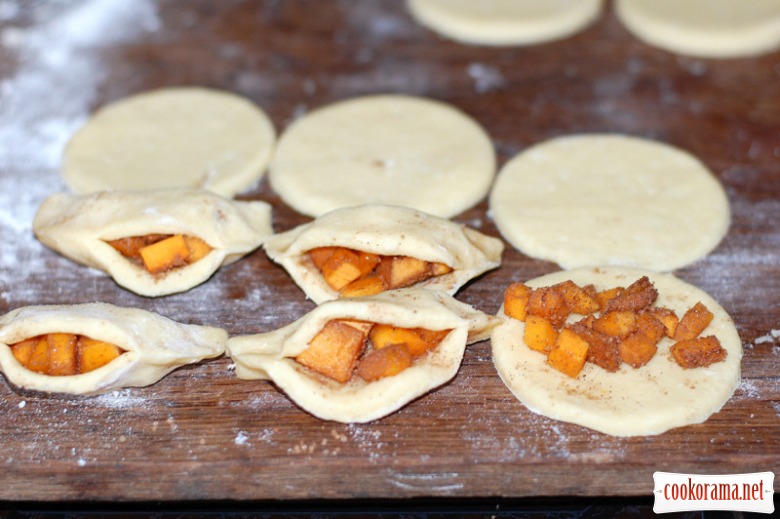 Bake for 20-25 min at 200℃. Ready cookies sprinkle with sugar powder.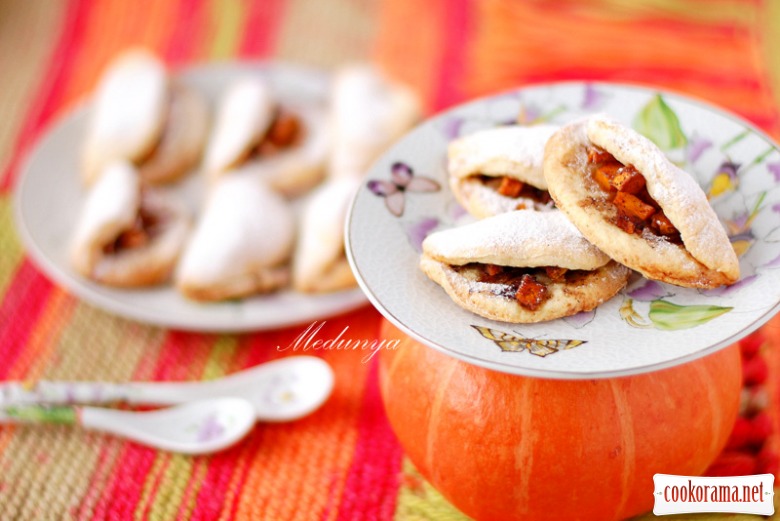 Have a tasty autumn!