Pie "Morning dew"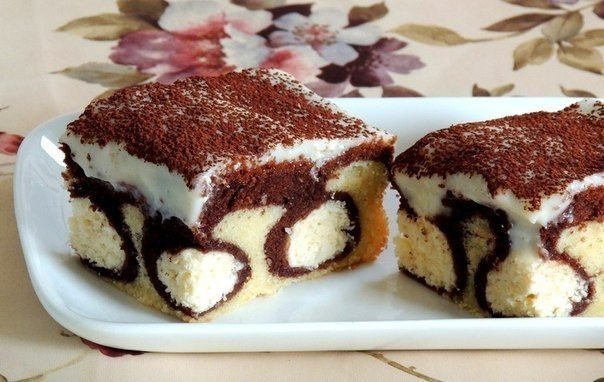 Ingridients
Ingridients
200 g.
150 g.
3 шт.
150 g.
3 spoon
300 g.
10 g.
2 spoon
For balls
200 g.
3 spoon
1 шт.
5-6 spoon
Cream
2 glass
1 шт.
150 g.
2 spoon
Preparation
Mix curd, sugar, yolk and coconut well. Make balls from resulting mass, the size of a walnut. Put them in freezer for 30 min.
Mix soft margarine with sugar. Add eggs and remained white, mix well. Next, pour sour cream, milk, flour and baking powder, mix well. In a greased form put half of dough. In the second half of dough put 2 tablespoons of cocoa, stir and put on top of the white dough. Remove balls from the freezer and press in dough.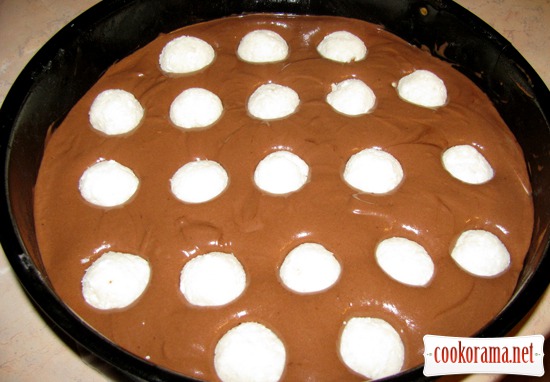 Bake in oven for 35 — 40 min at 180℃.
For custard mix egg with sugar and vanilla, add flour. Pour 2 glasses of milk and put on heat, whisking. Bring cream to thickness. Spread custard on cooled pie and sprinkle with cocoa powder.
4490

04 April 2015, 22:32