Chocolate muffins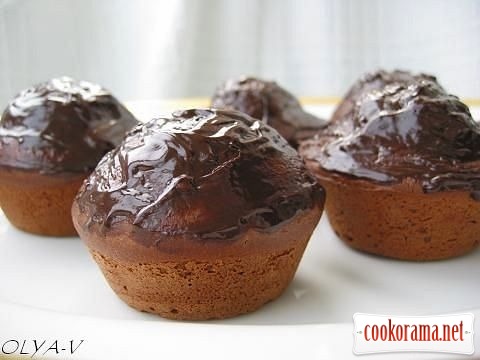 Ingridients
80 g.
6 spoon
2 шт.
100 g.
60 g.
1 glass
1 spoon
1 tsp.
10 g.
1 tsp.

Recipe from my old archive. Very tasty cakes for lovers of chocolate baking.

Preparation
Heat the oven at 180℃. Grease molds for muffins with butter.
Mix flour with cocoa and baking powder, sift it.
Mix and melt in saucepan broken chocolate, butter and sugar, pour mixture in bowl. Add sour cream, vanillin, salt and cognac, stir it.
Next mixing at low speed, add eggs one by one, add flour and mix at low speed.
Spread dough in molds, a bit more than half of mold.
Bake till readiness. Remove ready muffins from molds, otherwise the bottom gets wet and becomes humid. Cool the muffins, if you wish cover with melted chocolate.