Scones with peaches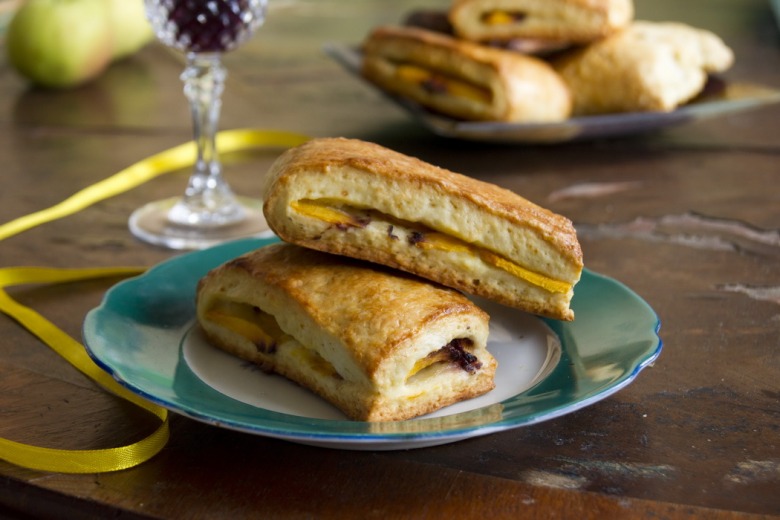 Ingridients
200 g.
150 g.
450 g.
2 шт.

baking powder (no slides)

15 g.
100 g.
5 g.
2,5 g.
1 шт.
5 g.
The first time I cooked scones — buns for tea. The result pleased and inspired to experiment with toppings, search for new versions of this type of baking. For myself defines scones as something between traditional scones, biscuits and a large soft purchased puff. Pleasant soft dough worthy of attention (recipe is by Anna Mihailovna).

Preparation:
Sift flour in big bowl, add a big pinch of salt, baking powder, soda, vanilla sugar and 60 g of sugar. Mix it.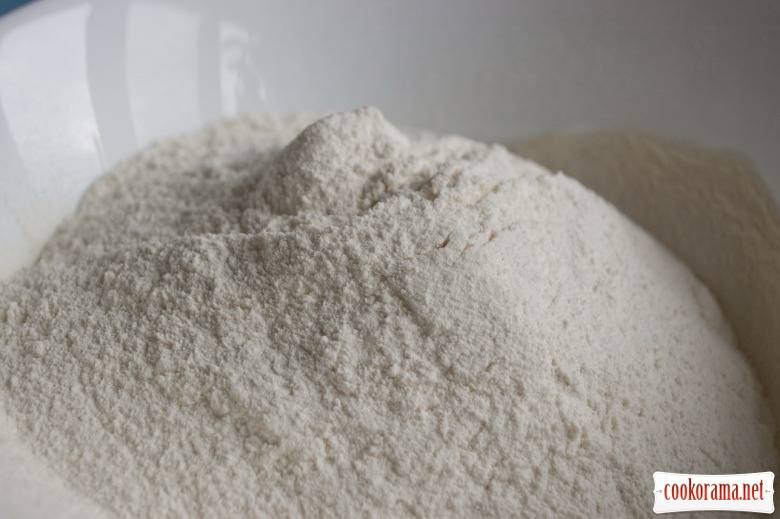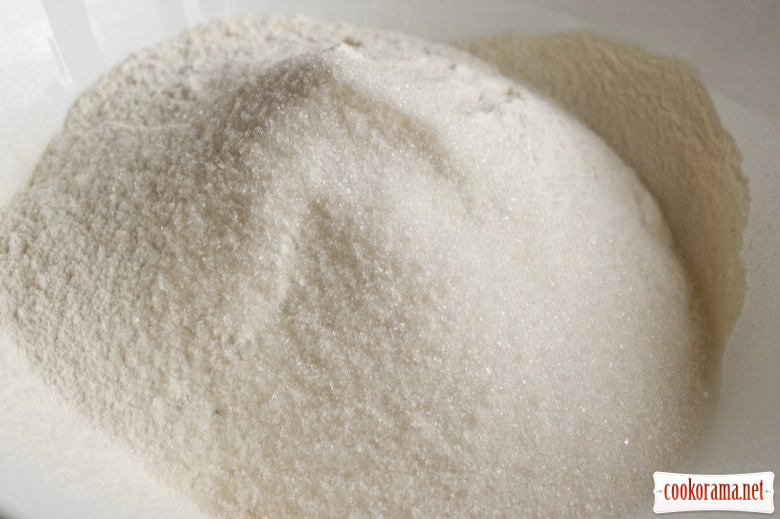 Add diced butter and grind with hands grind dough into crumbs.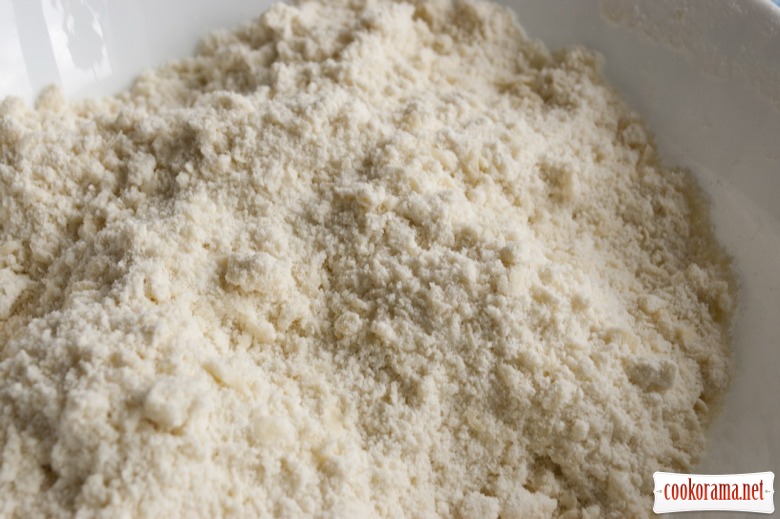 In a separate bowl slightly mix egg, add ¾ of kefir glass. Mix it.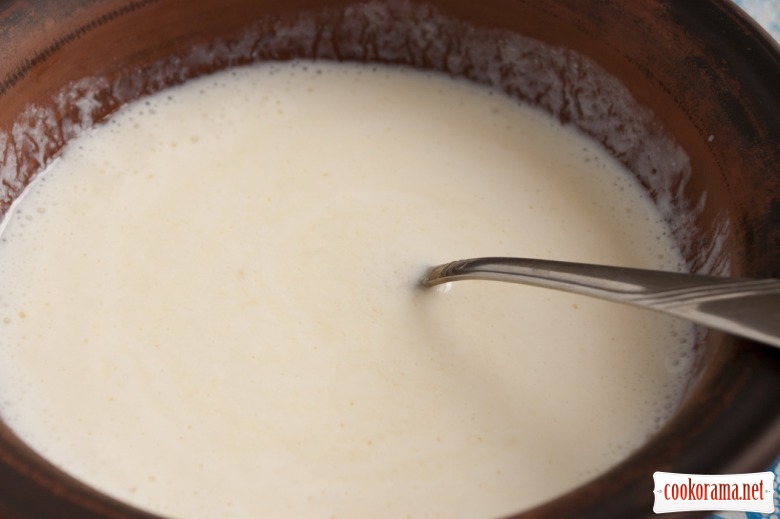 Knead dough for 15 times with hands, it will be soft and a bit sticky.
Put in the fridge for 15 min. Meanwhile wash and prepare peaches – slice pulp without skin and seeds.
Cover pan with paper. Turn the oven at 200 C.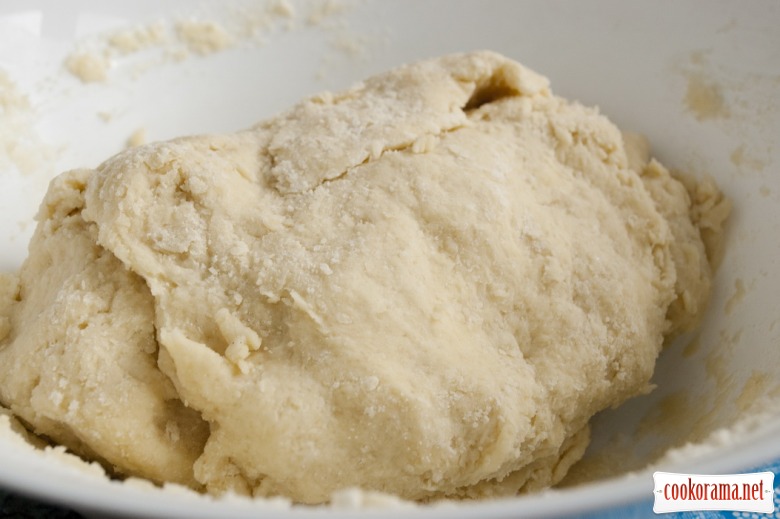 Sprinkle table with flour, roll dough into layer not thicker than 1 сm.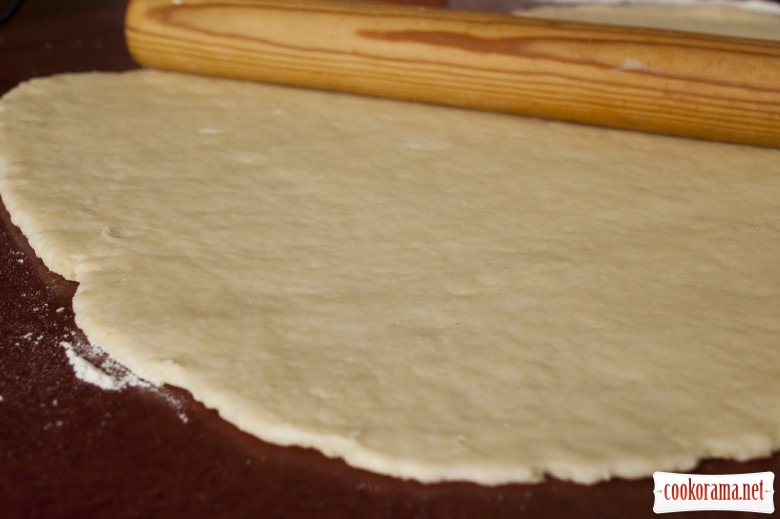 Grease one half with the rest of kefir.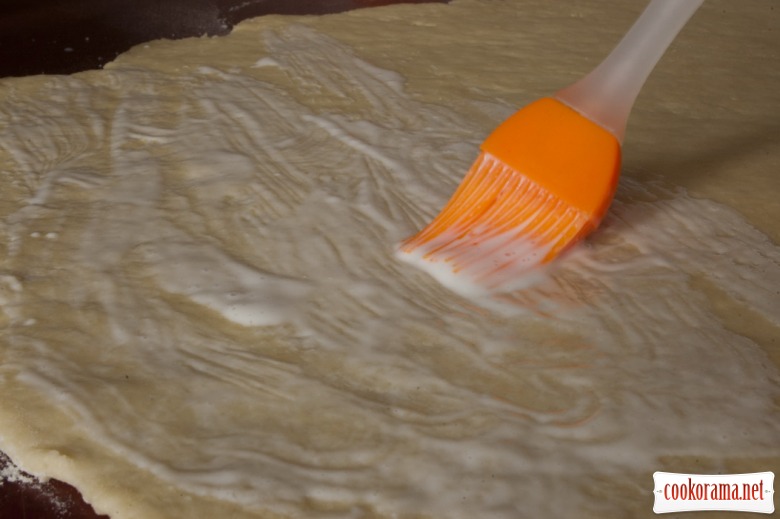 Spread on this half slices of peaches, sprinkle with 1 tbsp of sugar.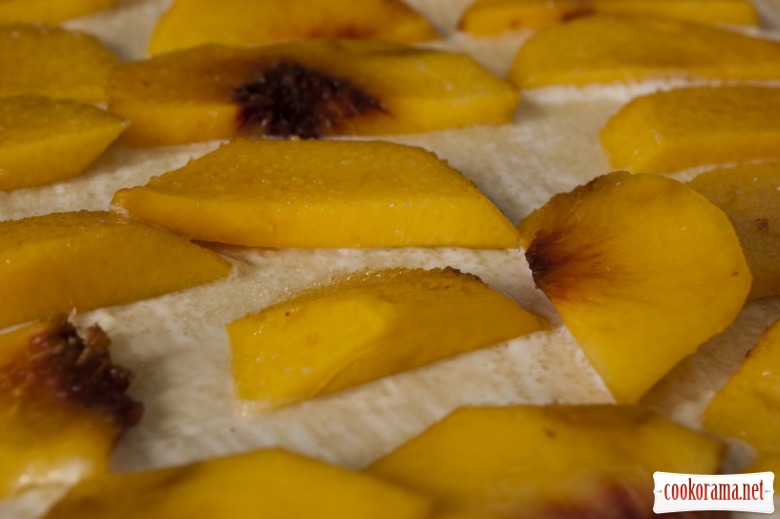 Cover with the second half of dough, pinch the edges.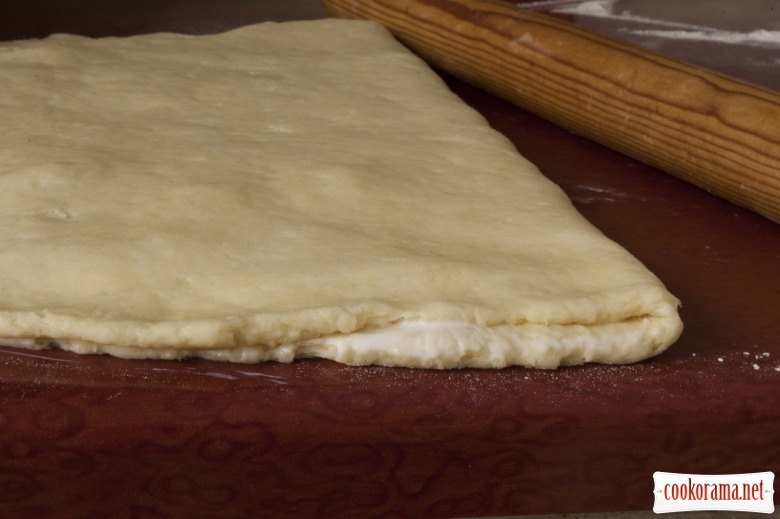 Cut into rectangles, grease with the rest of kefir and sprinkle with 1 tbsp of sugar.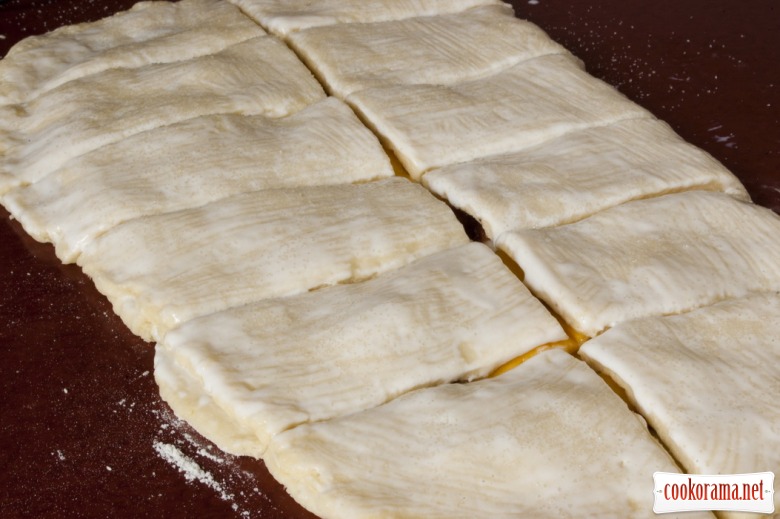 Spread on the baking sheet. I baked in 2 portions, by 6 scones at one time.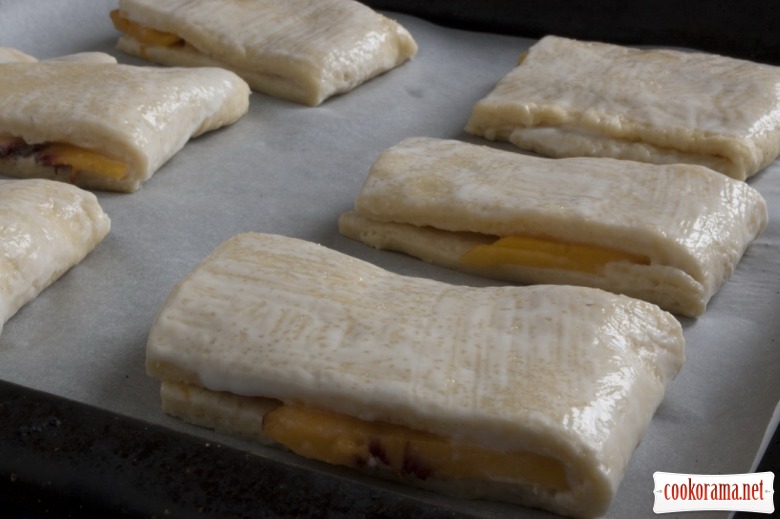 Time of baking — 15-20 min. Take ready scones out from the oven.