Fluffy donuts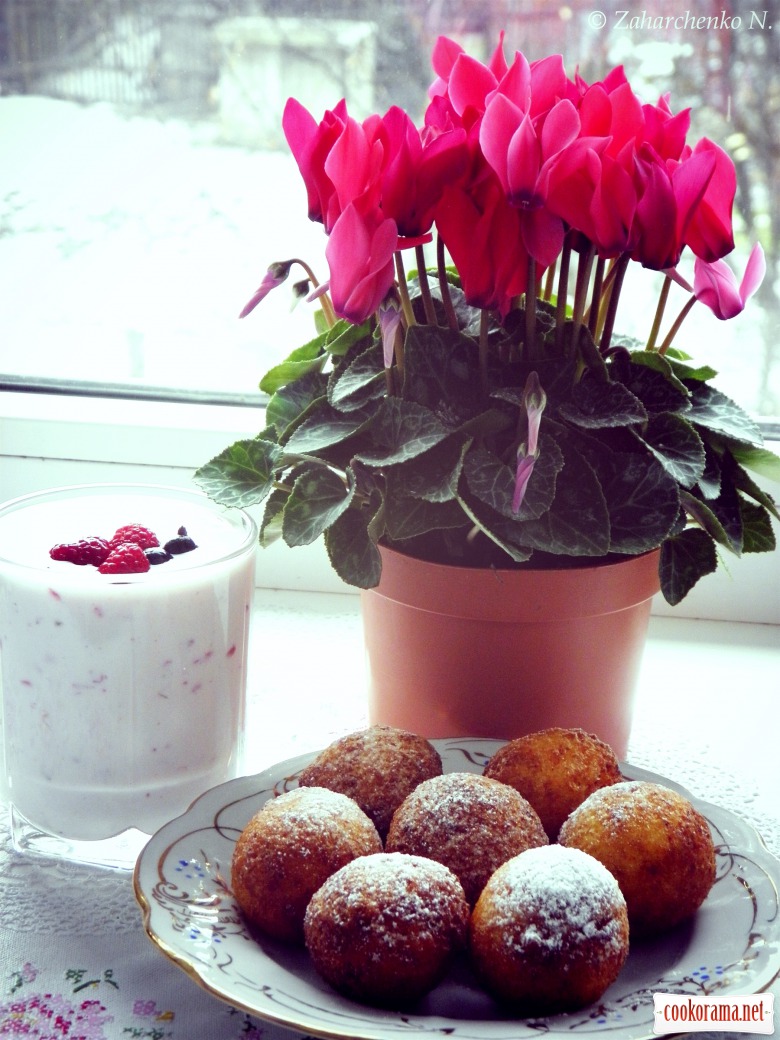 Ingridients
300 g.
1 шт.
130 g.
3 spoon
0,5 tsp.
0,5 tsp.
Preparation
1. Rub curd through a sieve, add egg, mixed with salt and sugar, slaked by vinegar soda, lemon zest and sifted wheat flour. Knead dough.
2. Pour in high container a sufficient amount of oil and heat over medium heat. Then with wet hands form small balls size like a walnut. Put the ball in a heated oil and fry over low heat.
3. Spread finished donuts on napkin, to absorb oil. Next, sprinkle with sugar powder.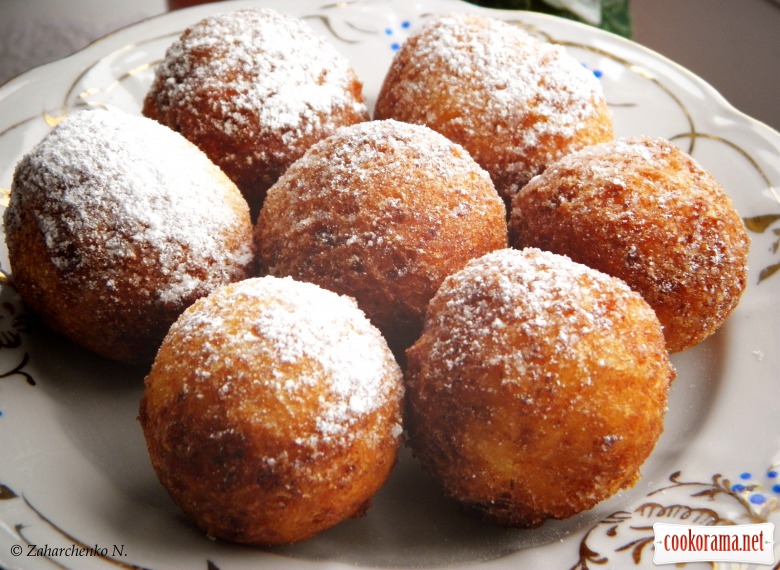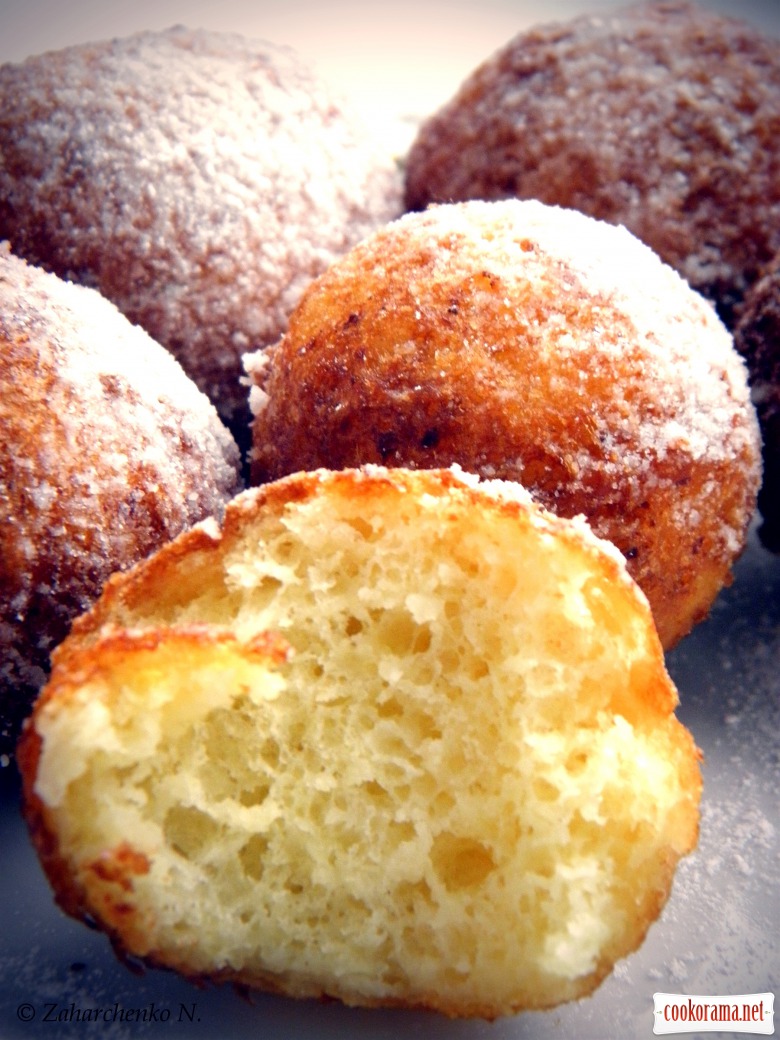 It turns out fluffy, gentle and tasty donuts. I recommend to all.
695

09 December 2014, 16:30