Donuts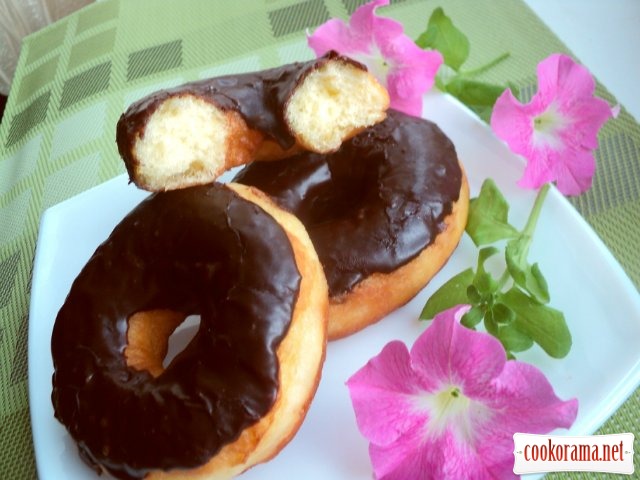 Ingridients
250 g.
30 g.
2 шт.
1 tsp.
60 g.
40 g.
10 g.
500 g.
200 g.
50 g.

vegetable oil (for frying)

250-300 g.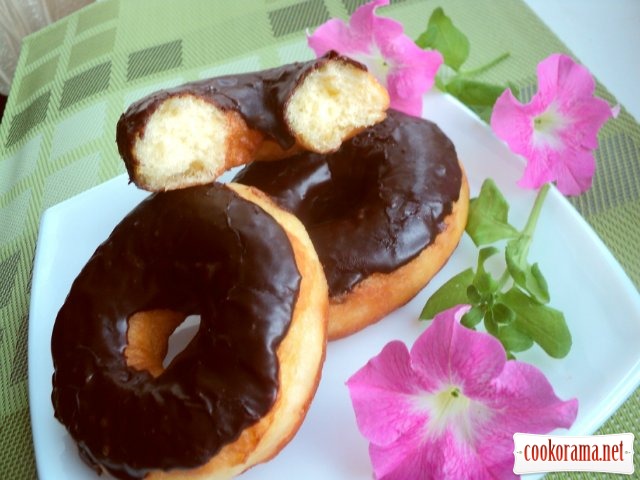 Donuts considered a true American delicacy, but their origin — truly European, grandparents of donuts considered to be traditional Dutch Christmas «oil balls» (oliebollen), mentioned already in 16 century. Modern name «Doughtnut» or «Donuts» they received in Pennsylvania. More specifically historians give the date of the appearance of holes in donuts, they argue that this idea belongs to sailor Hanson Gregory, who in 1847, using the cover of pepper jars cut famous hole to roast donuts in the middle well. Donuts on top are glazed with different fudges, can be sprinkled with sugar confectionery.
There are many recipes for donuts, but this one I liked the most. Donuts tirn out fluffy, soft, long stored. Very tasty with coffee or milk.

Preparation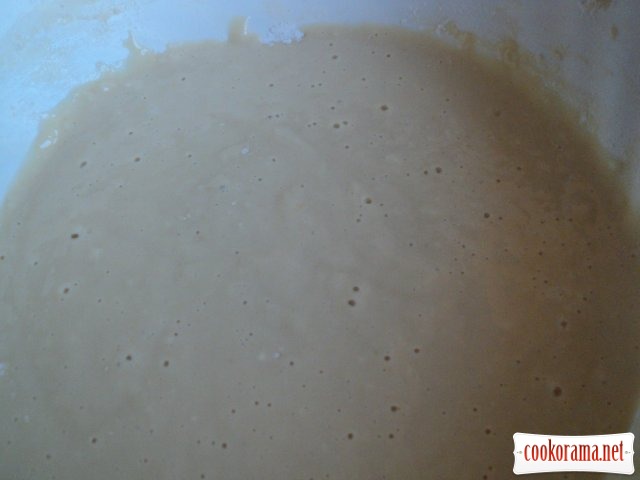 Dissolve yeast in warm milk, add sugar, salt, yolks and 1/2 of flour portion. Cover with wet towel and let it rise in warm place. Let it rise twice and knead it.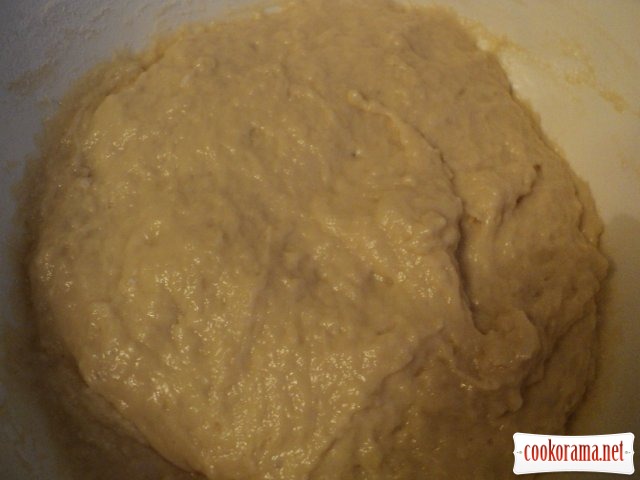 Next add melted (but not hot) butter, vanilla sugar and rest of flour. Knead well and let dough rise for another two times.
Roll dough in layer of 1 сm thick and cut off circles of 8-10сm, in center cut off holes of 1.5-2.0 сm in diameter. I got 21 donuts.
Cover baking sheet with baking paper, sprinkle with some flour and spread donuts on it. Put in warm place and let it rise for 15-20 min.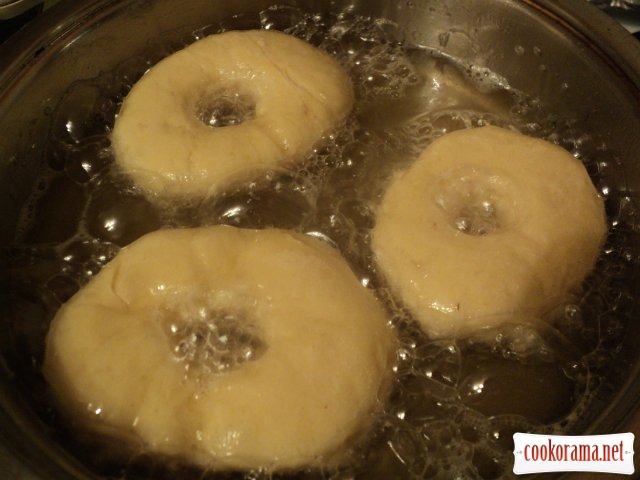 Pour oil in pan, for donuts to float in it, heat it.
Fry donuts on both sides until golden brown.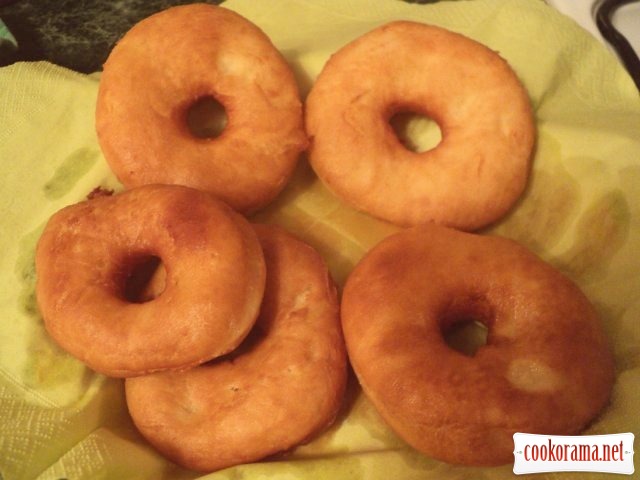 Ready donuts put on paper towel to remove excess fat.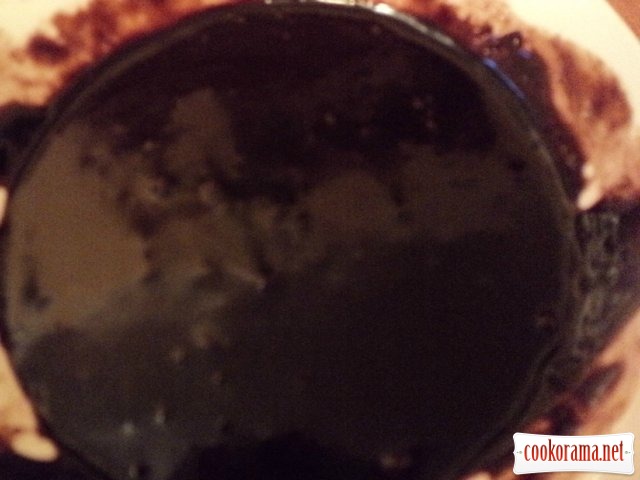 Melt in a water bath or in the microwave the chocolate cream, mix until smooth.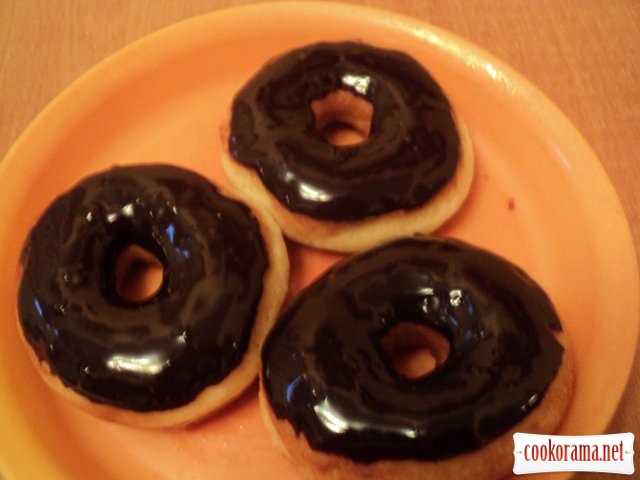 Dip one side of cooled donuts in chocolate and put them on a platter. For quick hardening of glaze put it in refrigerator for 5-10 min.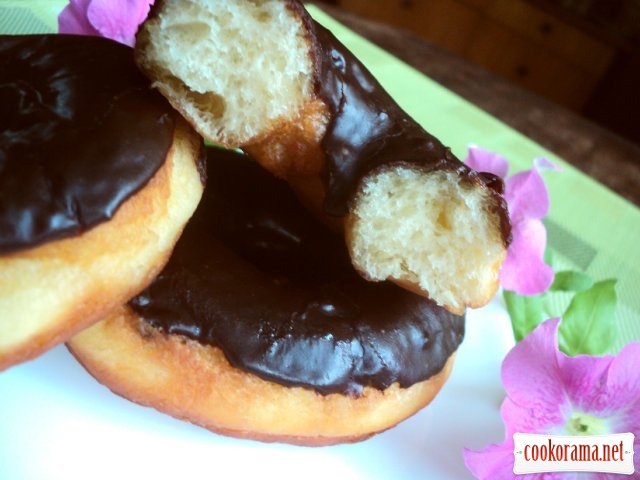 Bon Appetite!
1273

02 August 2012, 19:24