Bahus dessert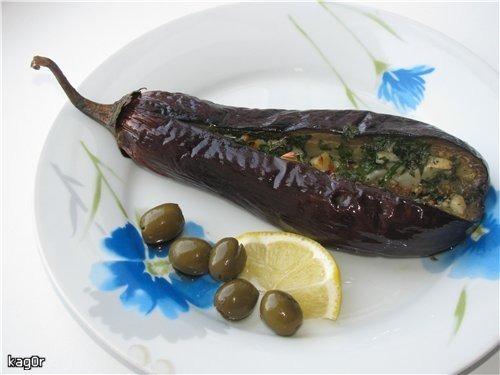 Ingridients
Preparation
Chop finely parsley and a few cloves of garlic.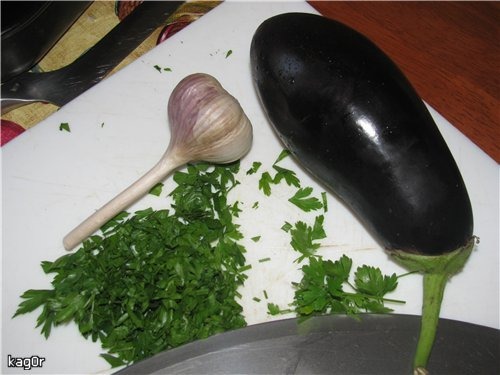 Mix with a pinch of red spicy pepper, add origanum, salt and pour oil.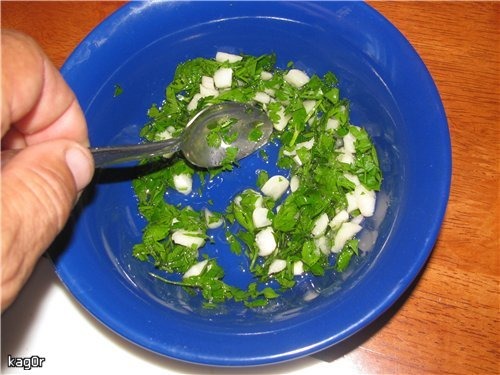 Make a deep along cut in the eggplant.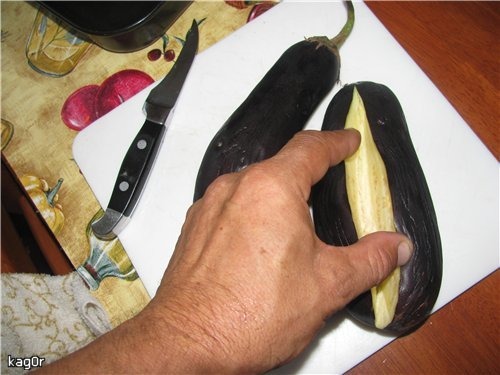 Fill with stuffing prepared vegetable.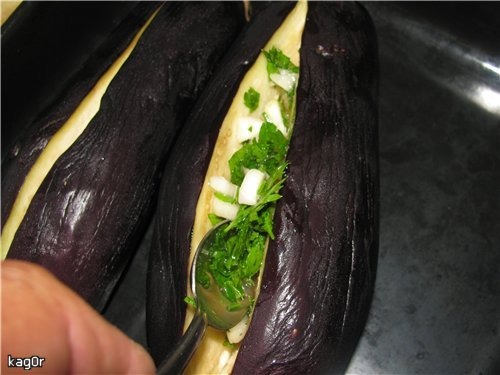 Put stuffed eggplants on the pan, and in the oven at 200℃.
Bake for 40 min.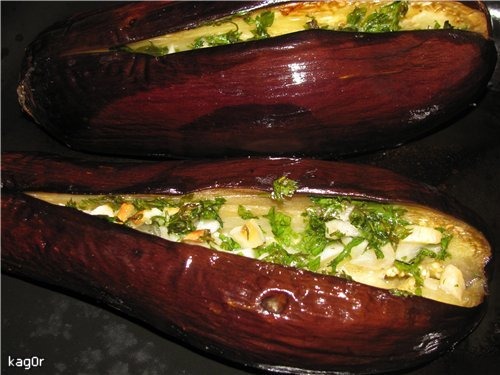 Tastes good with a glass of chilled vodka.