Salad «Seven colors»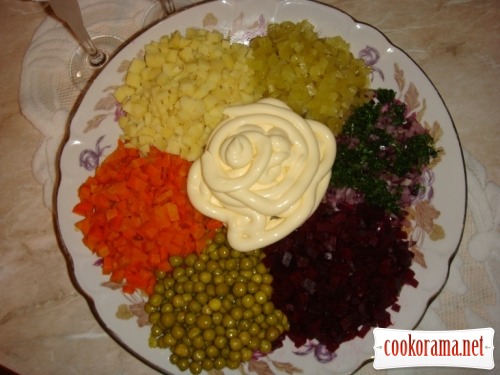 Ingridients
200 g.
3-5 шт.
1-2 шт.
2-3 шт.
400 g.
1 шт.
3 шт.
0,5 bunch
Preparation
1. Boil and dice potato, carrot, beetroot, finely chop onion and greens, also dice cucumbers.
2. Drain (but not all) oil from fish can, mash fish with fork.
3. Spread in the middle of big round dish fish, and around in the form of petals potatoes, beetroot, carrot, peas, cucumbers and onion with greens, alternating so that the colors beautifully combine with each other, top fish with mayonnaise in the shape of flower or rose.
4. Stir before using.