Halibut baked under brisket and cherry tomatoes with white sauce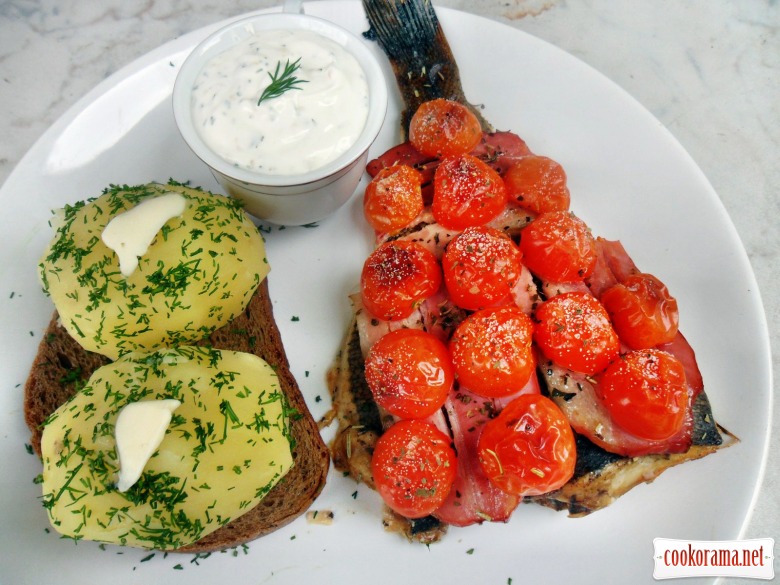 Ingridients
Ingridients
1 шт.
2 шт.
7 шт.
1 tsp.

smoked pork brisket (slices)

3 шт.
1 шт.
White sauce
2 spoon
1 spoon
2-3 шт.
1 tsp.
1 шт.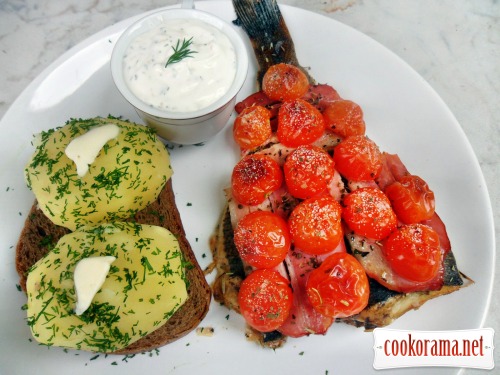 Preparation
Cut off head of halibut, cut with scissors fins on the sides, add salt and pepper generously, spread with garlic through a press, squeeze a lemon slice, put on a baking sheet greased and pre-dusted with dry rosemary, inside the carcass put a piece of butter.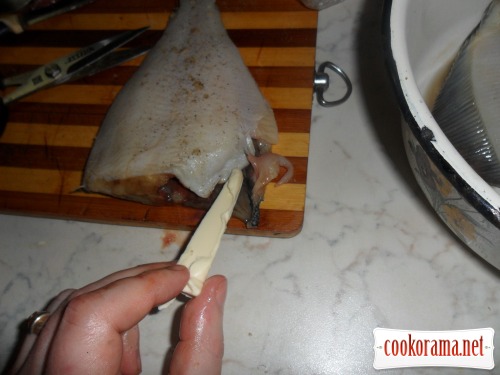 Cut brisket at about 3 mm thick. I made even longitudinal incisions on brisket strips that juice from tomatoes passes to fish and infuses it.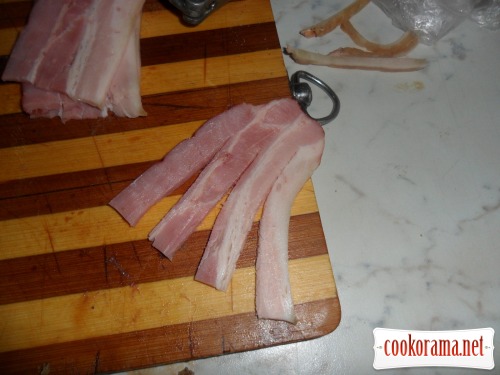 Spread brisket on halibut.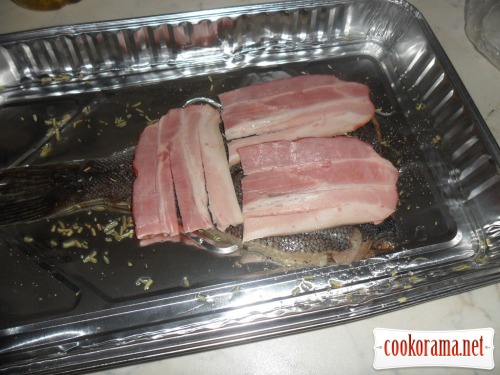 At brisket cherry tomatoes, cut in half, slightly salt tomatoes, sprinkle with dry basil (I recommend to spill around the fish even rosemary 2 tsp. It destroys odor of fish).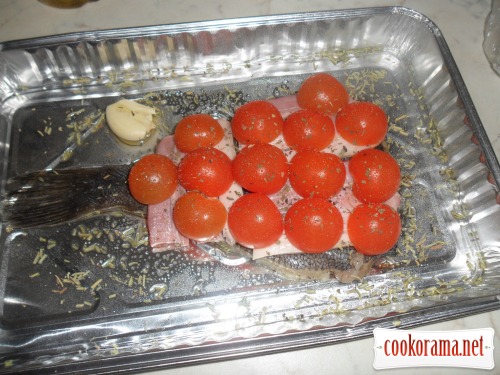 Send in an oven preheated to 200 g for 30 minutes. Then boil potatoes in salted water, remove it and roll in finely chopped dill. For white sauce, mix sour cream with light mayonnaise, salt, add garlic through a press, finely chopped dill and pre-fried sesame seeds in a dry frying pan (3 minutes).
Bon Appetite!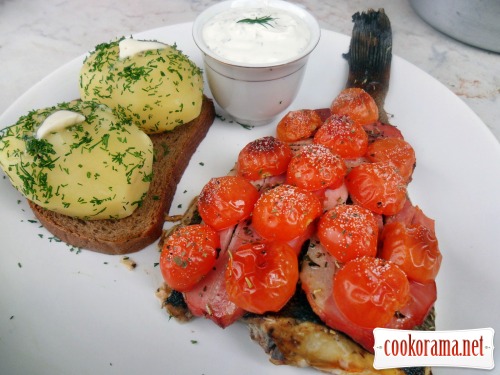 Top of recipe "Halibut baked under brisket and cherry tomatoes with white sauce"