Cannelloni filled with meat stuffing, baked with mushrooms and cheese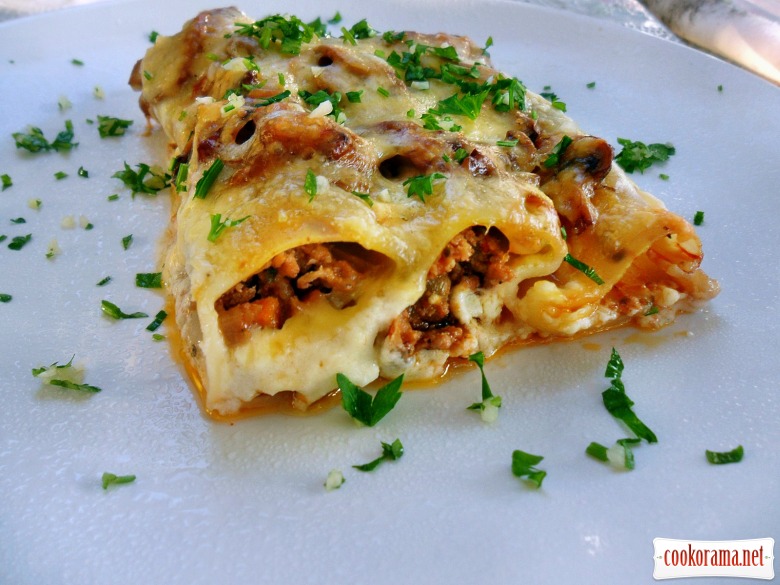 Ingridients
Ingridients
250 g.
300 g.
1 шт.
1 шт.
0,5 шт.
2 шт.
1 шт.
20 g.
100 g.
White sauce
100 g.
40 g.
40 g.
20 g.
60 g.
150 g.
Ingridients
6 шт.
1 шт.
150 g.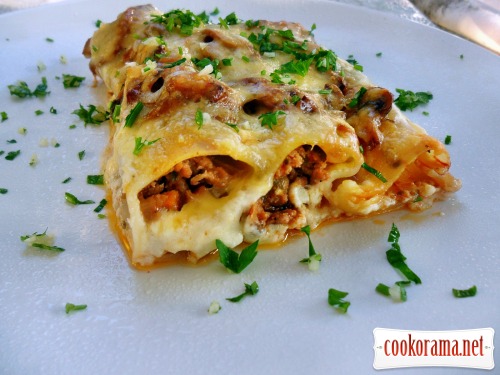 Preparation
Let`s make a meat stuffing, for this dice the onion, carrot, Bulgarian pepper, and fry them,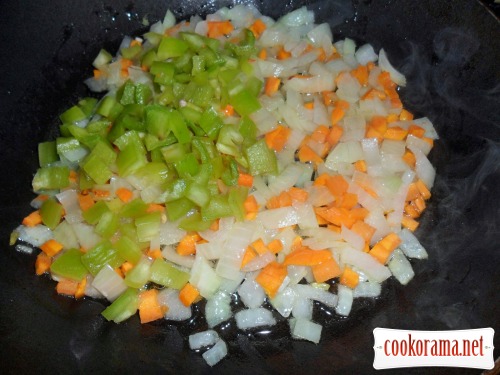 When the onion becomes golden add mince, garlic,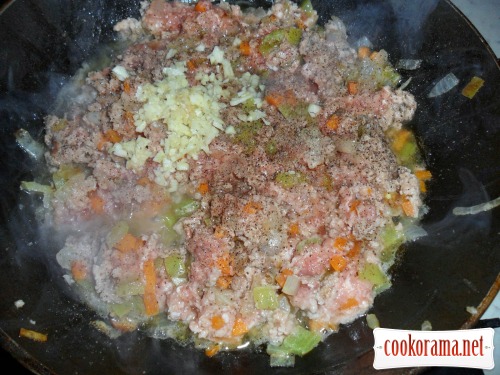 Fry a little and add parsley,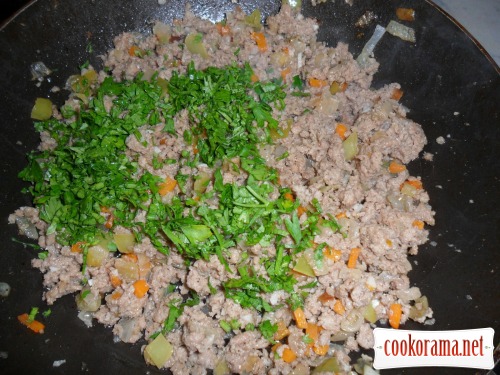 salt, pepper, tomato and tomato-paste,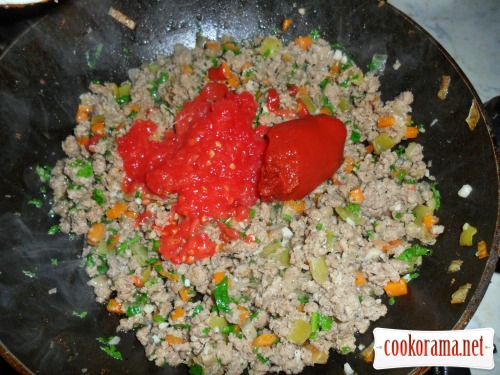 pour wine,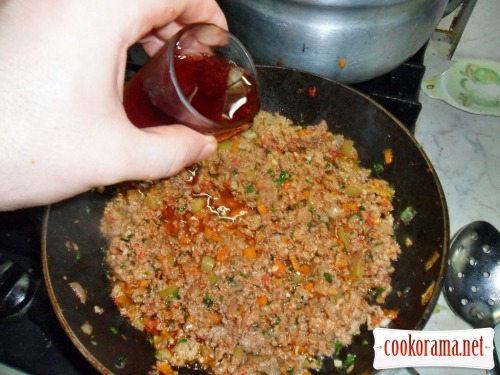 and stew without lid for 10-15 min.
Make a white sauce: mix milk, sour cream and feta. In a saucepan on a low heat melt the butter, gradually add flour. Mix with spoon, gradually add our milk mixture, add chicken broth, and cook till light thickness, ready.
Fry onion with mushrooms. On the bottom of the pan pour 5 tbsps of white sauce, and spread on it our cannelloni filled with meat stuffing,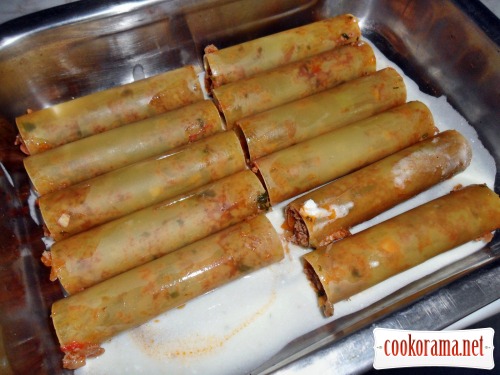 pour with white sauce on the top,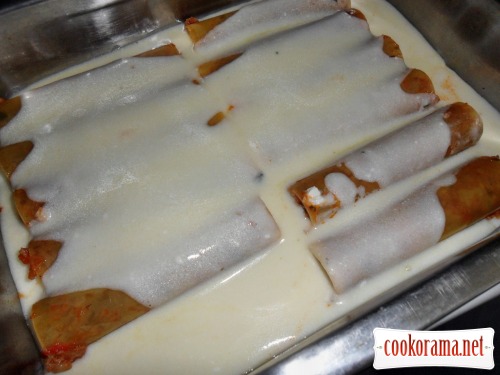 put mushrooms,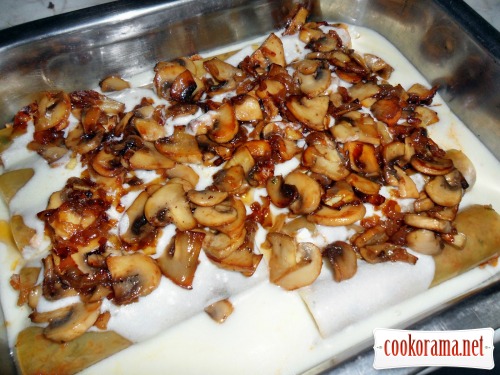 sprinkle with cheese,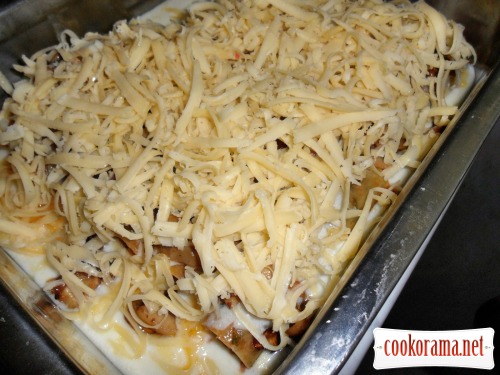 and put in the oven for 30-40 min at 200 ℃. Cover the pan with foil, and in 5-10 min before readiness remove the foil to allow cheese to become golden. Before serving sprinkle with chopped parsley and garlic.
Bon Appetite!
Top of recipe "Cannelloni filled with meat stuffing, baked with mushrooms and cheese"