Lean pickle soup with homemade croutons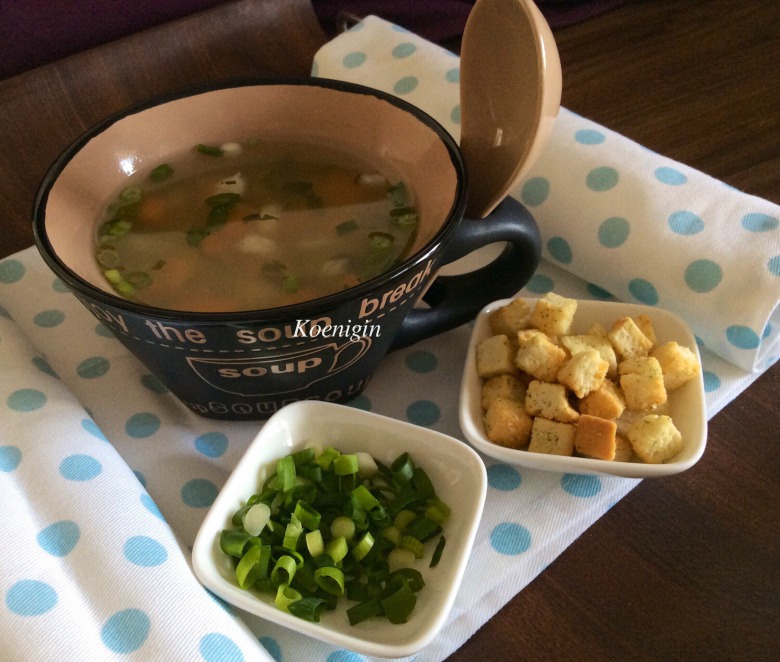 Ingridients
Pickle soup
1 шт.
1 шт.
1 шт.
1 шт.
3 шт.
3 spoon
2 шт.

pickled cucumbers (not big)

4 шт.
Croutons
Easy nutritious soup that can be cooked all year round, warms in winter and refreshes in summer.

Preparation
Put in boiling water peeled and washed vegetables (whole) and bay leaf, do not salt. Boil over medium heat for 25 min.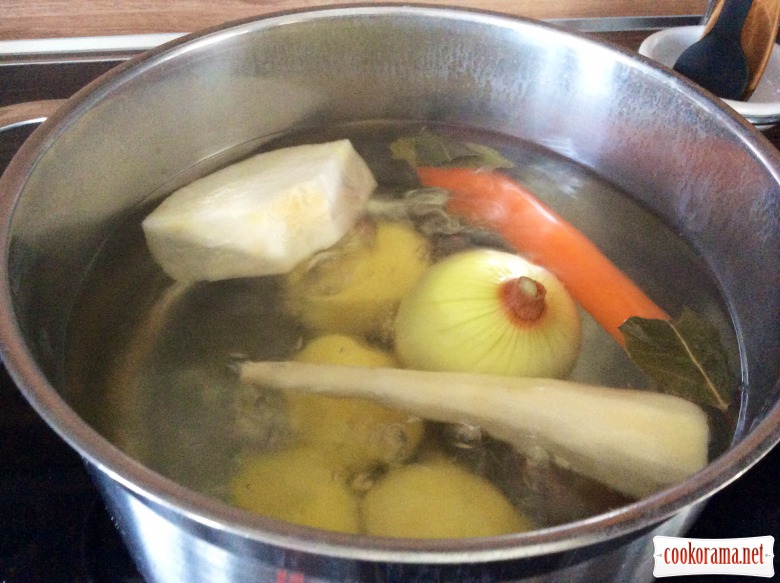 Add washed rice.
Remove from broth carrot, celery and parsley, once it cools a bit, chop and put in broth again.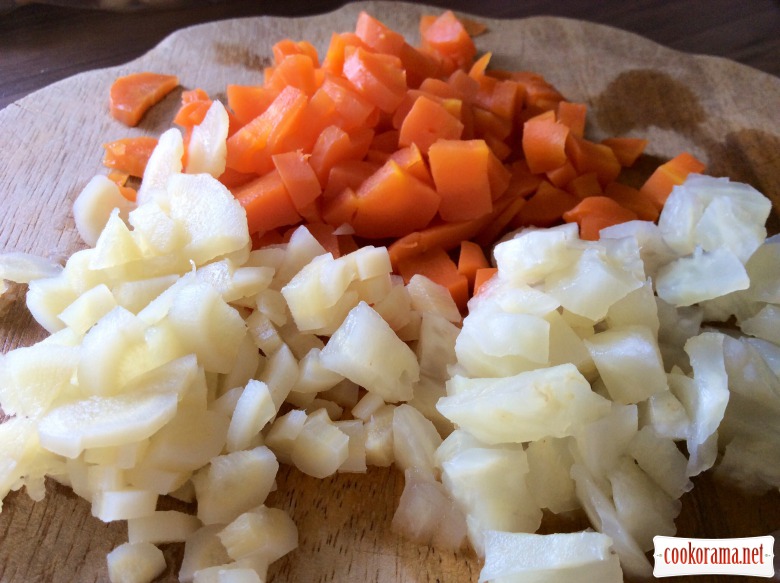 Remove potato and onion, through onion away, and mash potato with fork into puree.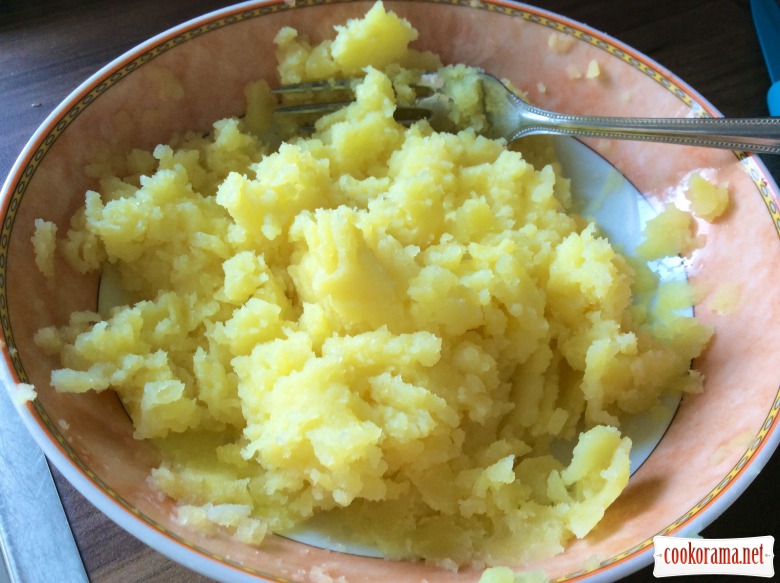 Put in broth again. Pickle will not be empty, but with pleasant consistency of semi puree.
Lay chopped green celery or parsley (can be frozen) and grate pickled cucumbers with brine.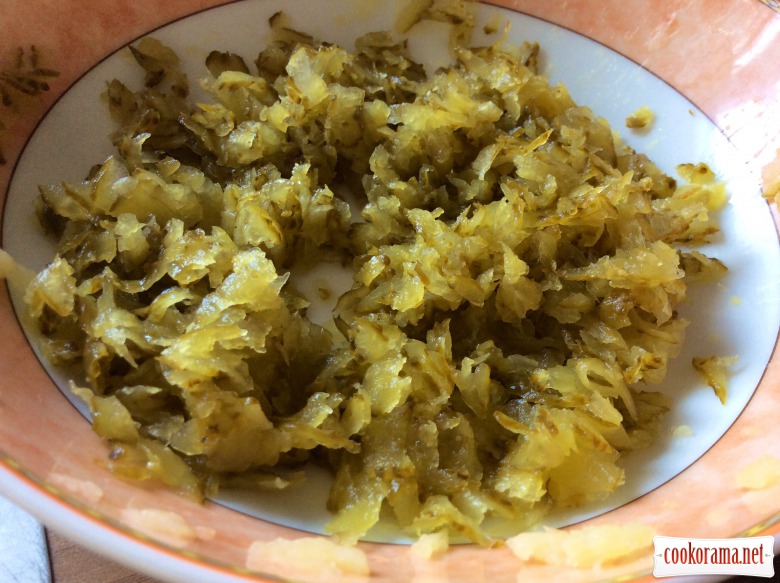 Put cucumbers when rice is completely cooked.
Usually there is enough salt from cucumbers, if not – add it.
Bring to a boil and turn off fireб leave pickle soup for another 15 minutes to stand.
Serve with croutons and chopped green onions.
For home toasts: dice stale loaf(or brown bread), fold in a plastic bag, add a few tablespoons of oil, depending on the amount of bread, spices (salt, dried garlic, powdered red pepper, you can also add dried herbs), tie bag and shake well to distribute oil with spices evenly. Spread bread on a baking sheet and dry in preheated oven, stirring occasionally. Well cool and put in sealed jars (glass), perfectly preserved for several weeks. Add to soups and salads for better taste.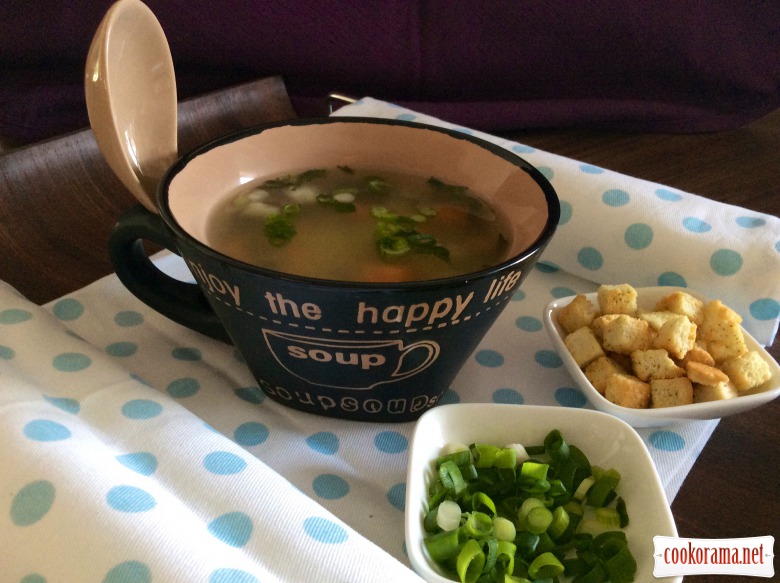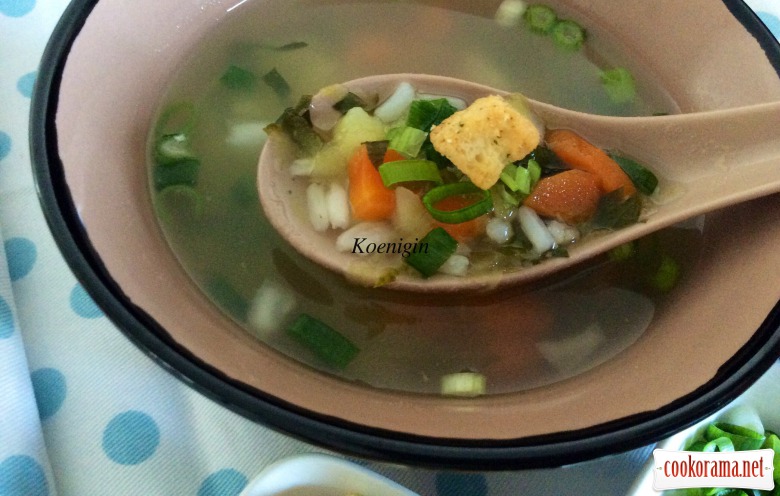 Bon Appetite!