Vegetable squash from courgettes and aubergines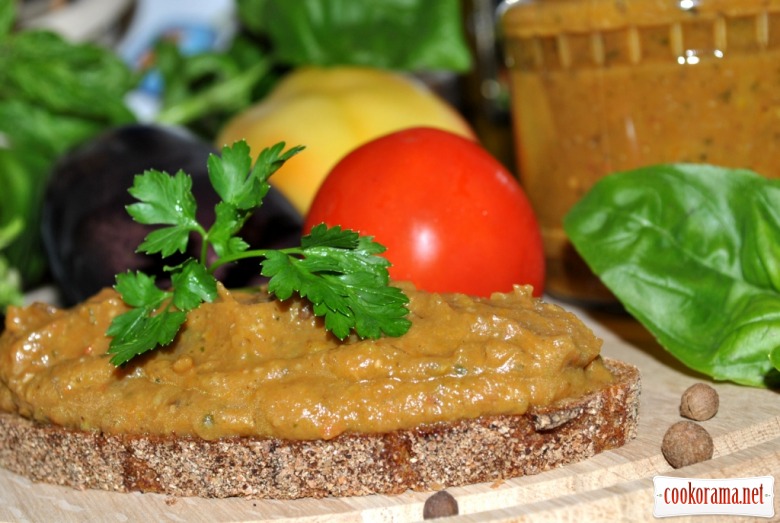 Ingridients
3 шт.
2 шт.
1 шт.
1 шт.
2 шт.
3-4 шт.
1 шт.

greens (parsley, dill and basil)

1 шт.

salt (and pepper to taste)

ground bay leaf (1 pinch)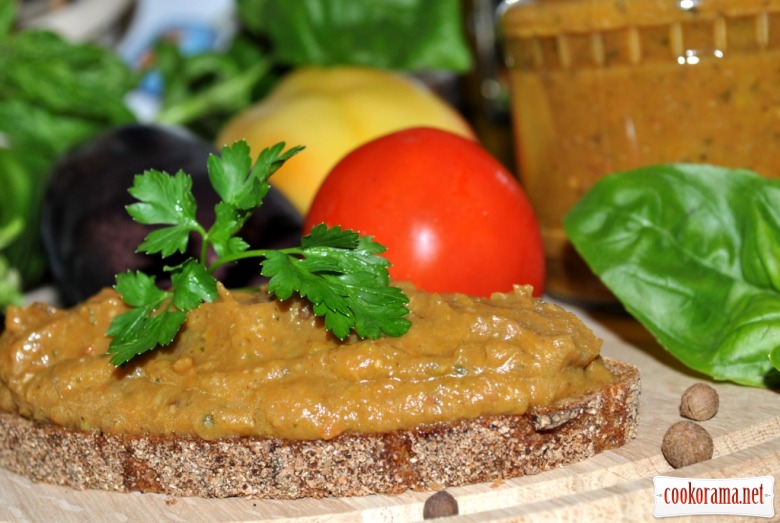 Very fond of vegetable squah: courgette, aubergine or assorted. Very tasty and healthy, especially with seasonal fresh, juicy, radiating heat from the sun and the energy of summer vegetables. Yummy and beauty, why not to indulge yourself!?


Preparation
At first, prepare all the products:
1. Dice courgettes finely. It is desirable to peel old courgettes. Also dice aubergines.
2. Dice onion. Grate carrot.
3. Remove seeds from pepper and dice it. Chop tomatoes finely or grind in blender into puree. If you wish you can peel tomatoes.
4. Chop garlic finely or press it. Chop greens finely.
Heat oil in large deep pan. Fry bulb onion to transparency. Add carrot and stew over low heat for 5 min.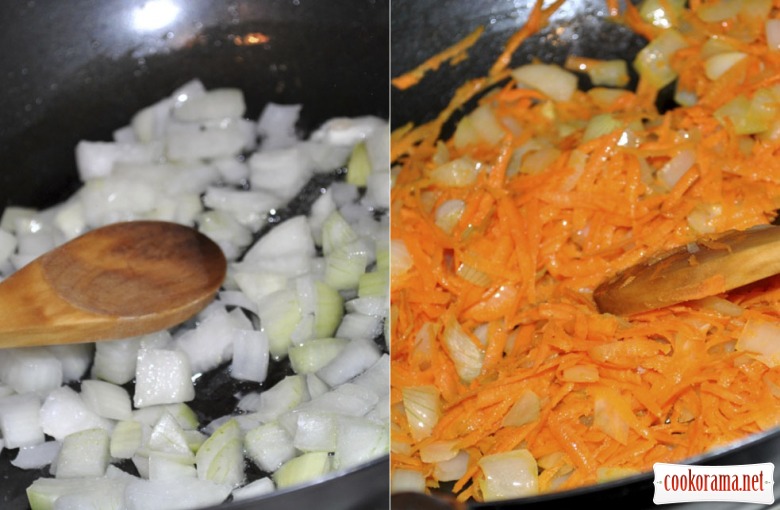 Add aubergines, stir it, cover with lid, stew for 5 min. Also add in pan courgettes, stir and stew under lid over medium heat, stirring from time to time, for 30 min.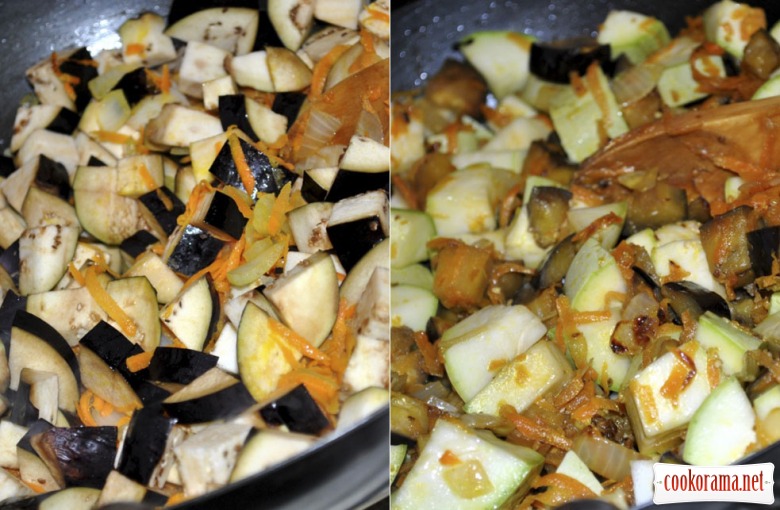 Add pepper, stir and continue to stew under lid for 5-10 min. Also add to vegetables garlic and tomatoes, stir it. In 3 min, when tomatoes give juice, add greens, stir it. Salt, pepper, add spices to taste. Regulate acid with sugar, if tomatoes will give the excess suddenly. Stew to readiness and evaporate liquid.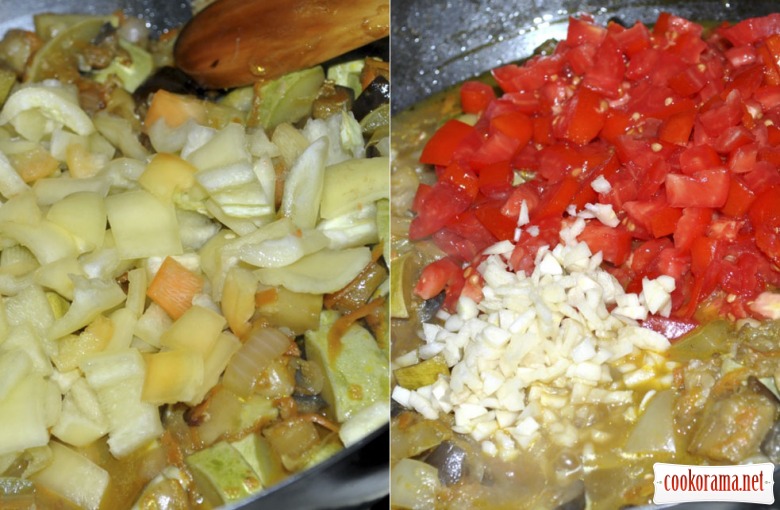 Grind ready vegetables into puree well. Put over low heat again and heat a bit, evaporating liquid, constantly stirring. Remove from heat, let it cool completely — ready! I got out of this number of products 1,5 l of squash.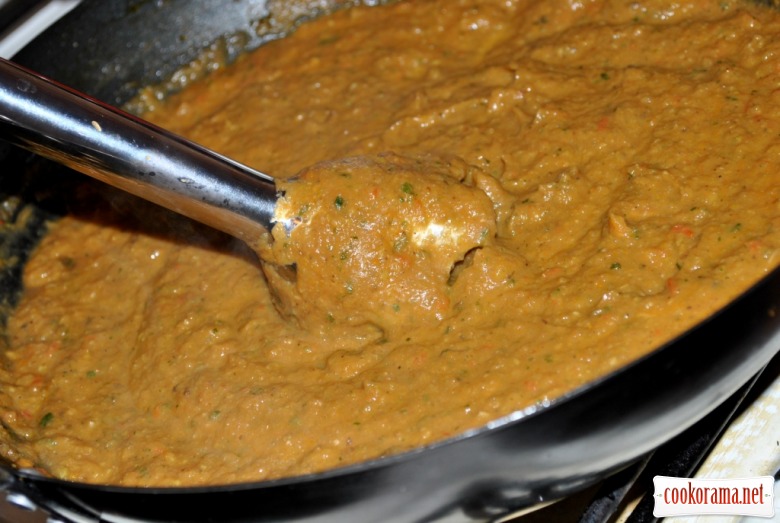 Bon Appetite! Very tasty even just on a piece of fresh bread!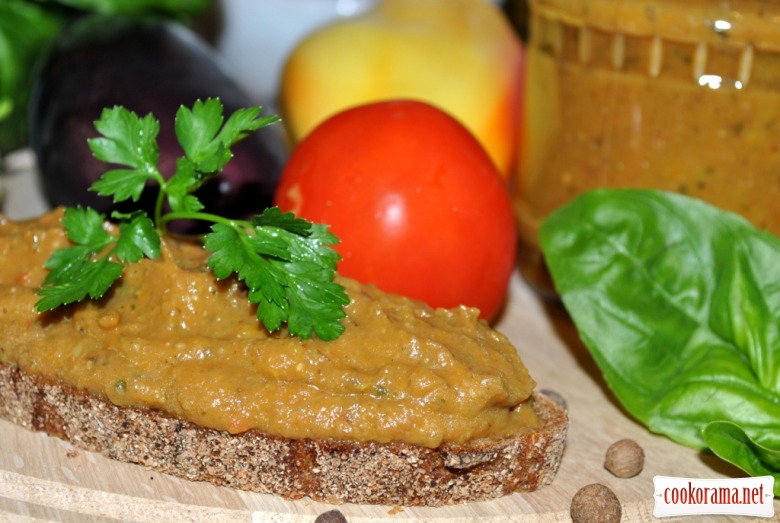 Top of recipe "Vegetable squash from courgettes and aubergines"