Stuffed champignon mushrooms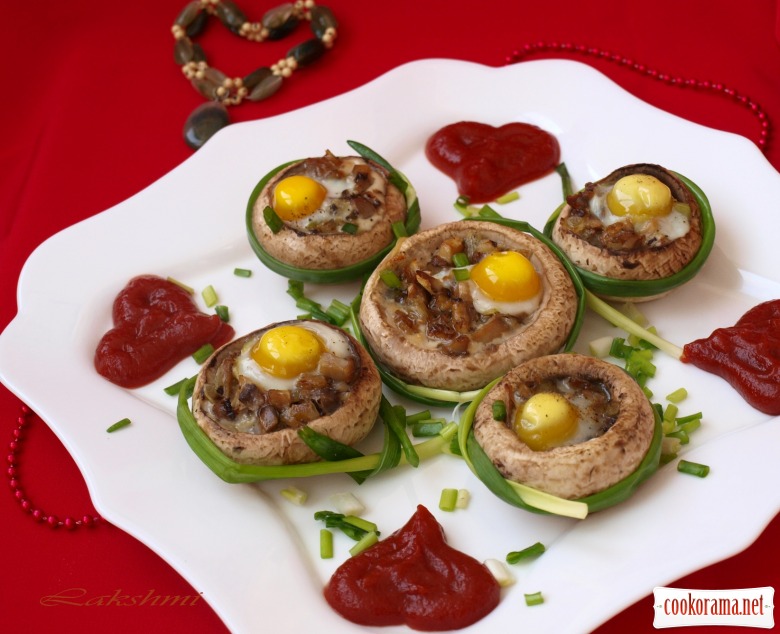 Ingridients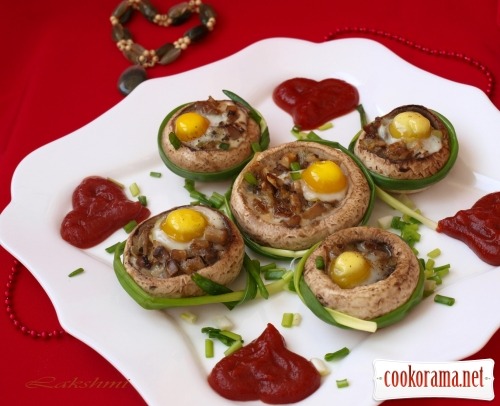 Generous and tasty appetizer for mushroom lovers.

Preparation
Separate the mushroom caps from feets. Dip caps into hot salted water and cook for 5 minutes (they will reduce in size, that's why it's important to take a larger mushrooms).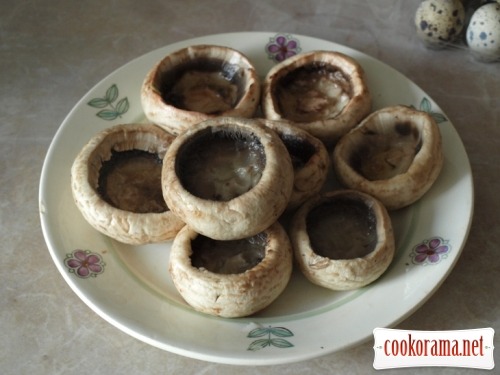 Сhop mushroom feets with onion and fry in butter, add salt and pepper. Stuff caps and put a quail egg on top.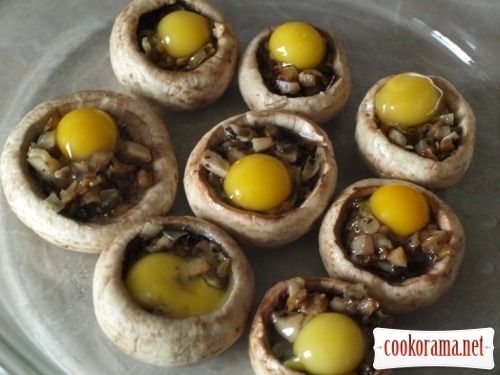 Put in preheated oven at 170 degrees and bake for 15 minutes (until egg шы slightly toasted).
Spread appetizer on a dish and decorate as you like. I drew hearts with ketchup and sprinkled mushrooms with green onion.
Приятного аппетита!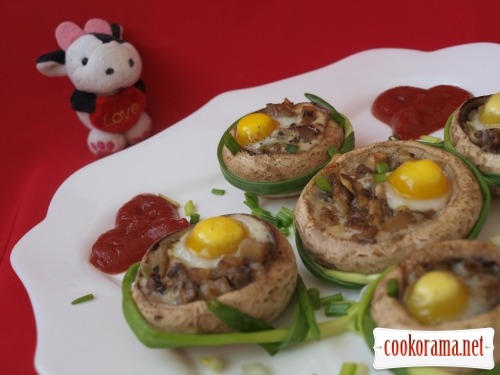 PS.
The recipe is published for the first time.
611

16 February 2011, 23:13