Roasted pumpkin with spicy tomato salsa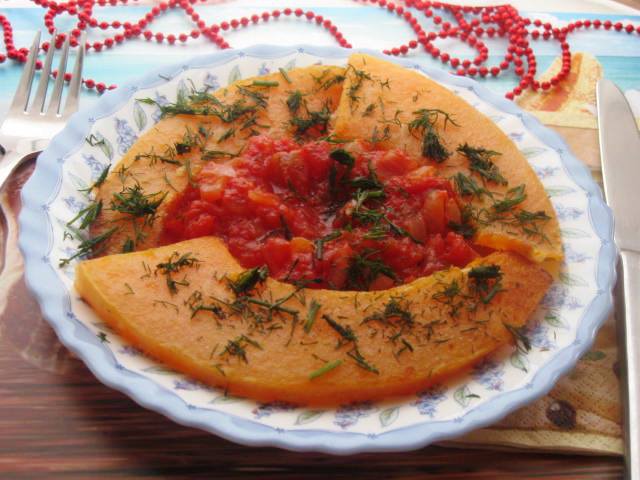 Ingridients
1 шт.
1-2 шт.
1 шт.
250 g.
1,3 kg
2 spoon
Preparation
Chop onion and garlic finely, dice tomatoes (you can used canned). Stew onion and garlic a bit, add pepper — chili (I added pepper paste – the recipe is here
cookorama.net/uk/blog/ovocheva-konservaciya/perechna-pasta.html
) and tomatoes. Stew till thickening of sauce. Salt it, add sugar to taste. 
Peel pumpkin, cut thinly, in strips of 1-2 сm wide, slightly roll in flour. Fry by portions, in pan with hot oil, from both sides. Salt it, pepper, add greens, coo all together in pan for a while. Sprinkle with lemon (or lime) juice. Serve pumpkin with tomato salsa. Bon Appetite!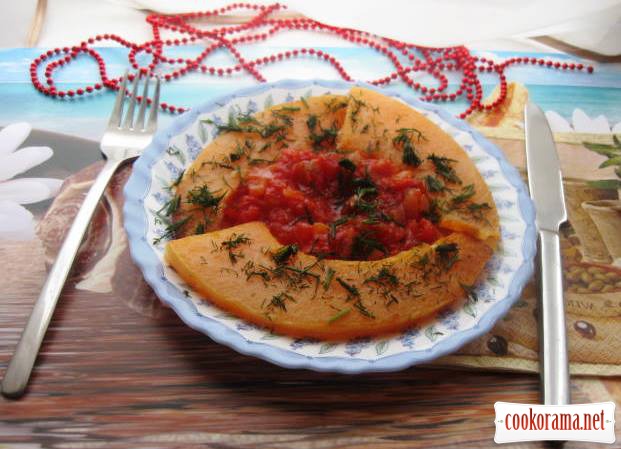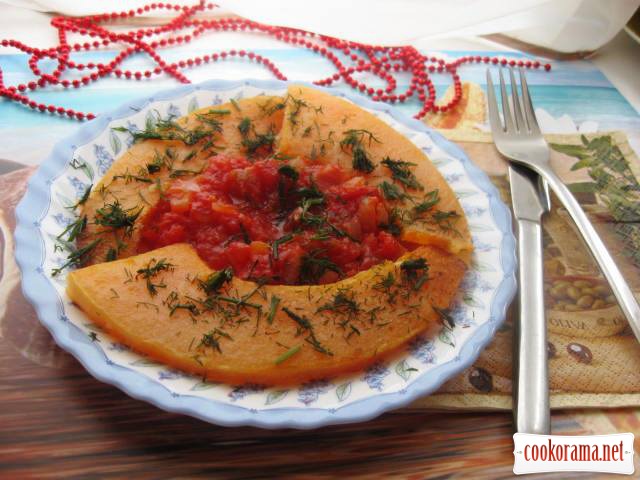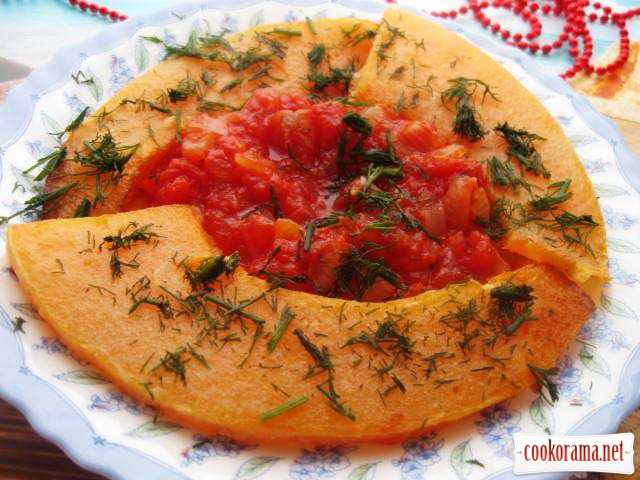 I will prepare this dish, I liked it very much. Try it!
683

09 November 2014, 13:03