Potato-pumpkin gnocchi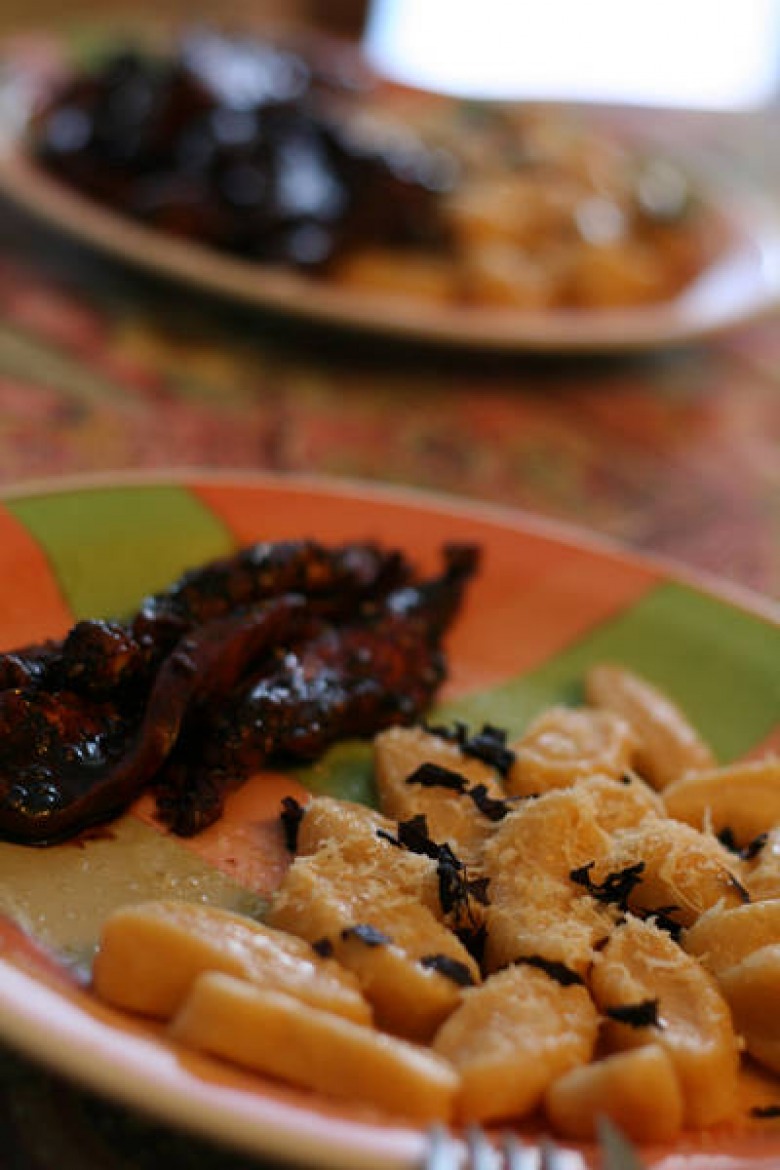 Ingridients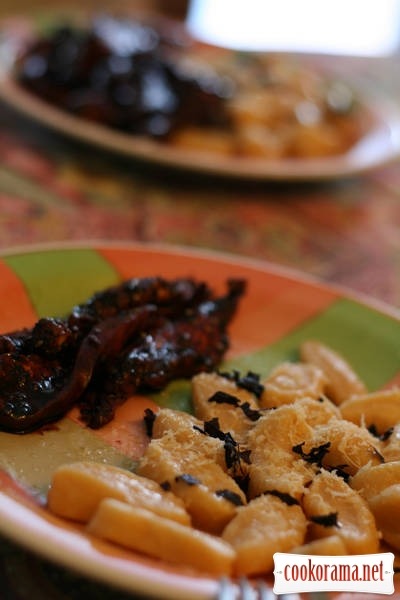 Gnocchi may pleasantly vary your usual garnish.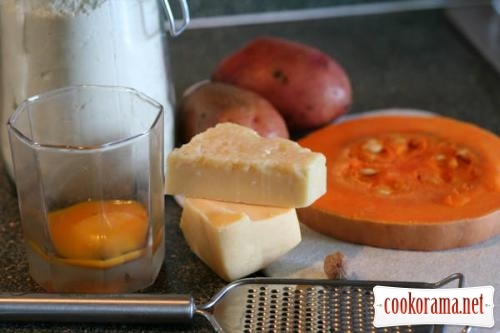 Preparation:
Peel potato, pumpkin and cut into squares, boil and make a puree from this.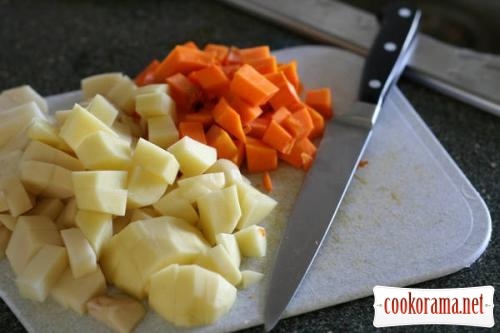 Important — undercook! Otherwise you'll have spoiled foods. Here is vegetable puree as it shouldn't be, it must be dense.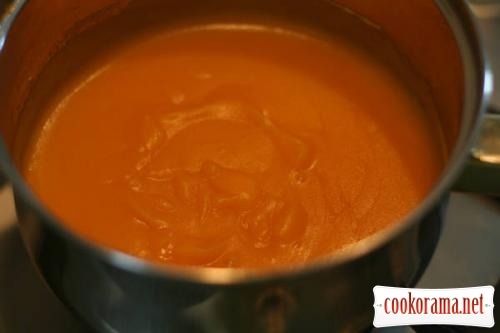 While puree is cool down, grate cheese, add egg, salt, grate nutmeg.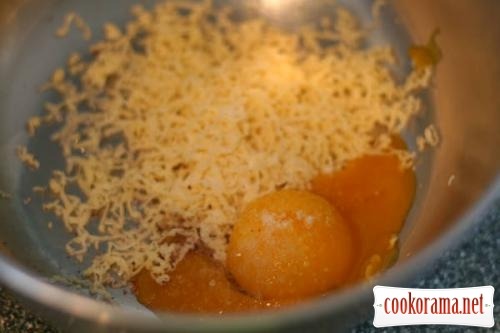 Then add puree and gradually pour a flour.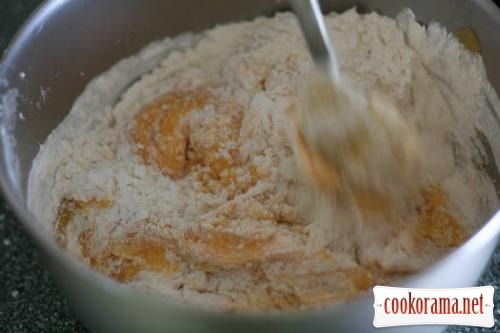 Knead a dough, not too strong, just that is not stick to hands and that you can to make a «sausage» from it.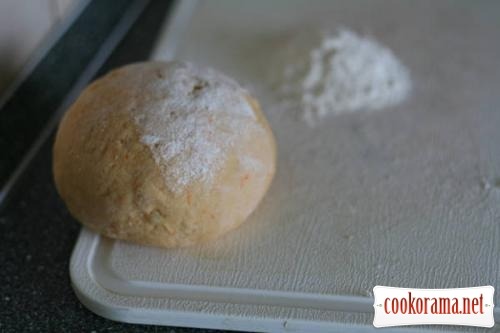 Cut sausages (as lazy dumplings) and dip them in flour.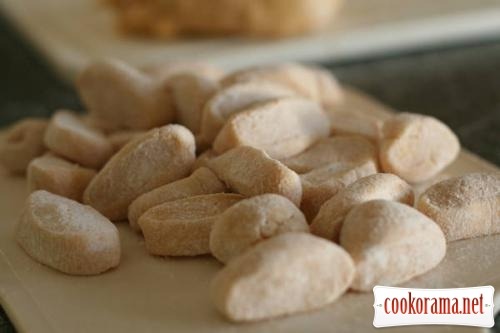 Put gnocchi in salted boiling water and put out when they resurface — it is very quickly. Add butter, sprinkle with parmesan and basil.
You can serve it as solo dish with vegetables, especially it tasty with tomato, but also you can serve it with meat.