Salad «Vitamin»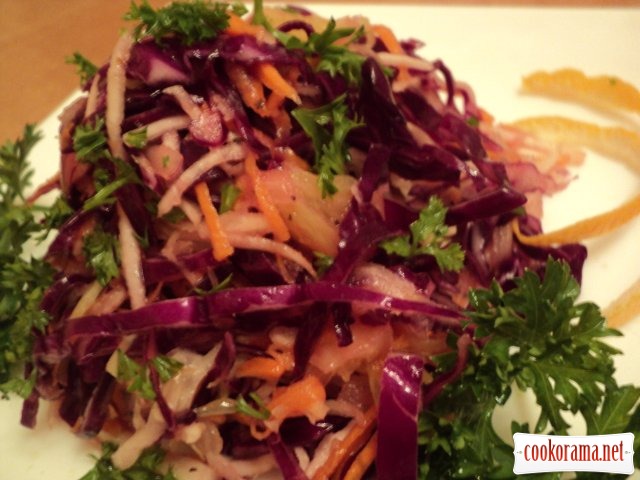 Ingridients
0,25 шт.
0,15 шт.
150-200 g.
1 шт.
1 шт.
0,5 шт.
1 шт.
0,5 шт.
100 g.
2 tsp.

ground mixture of peppers
I present you a very useful salad from raw vegetables. Simply source of vitamins!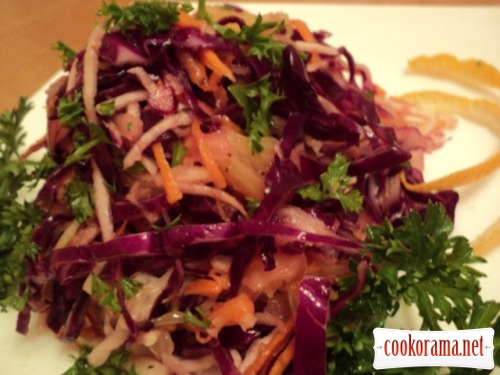 Preparation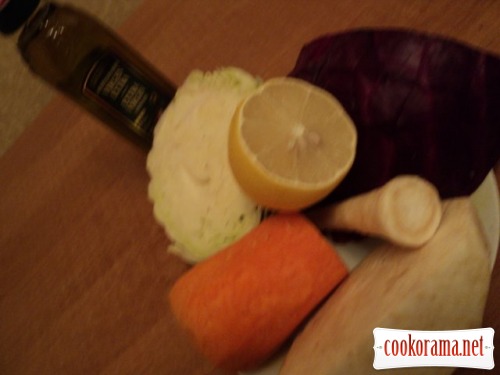 Remove from red and white cabbage leaves, cut thickening. Lay separately stacks of red and white cabbage leaflets, fold rolls and chop finely.
Slightly stir cabbage with salt з сіллю, add in red cabbage some lemon juice, stir it.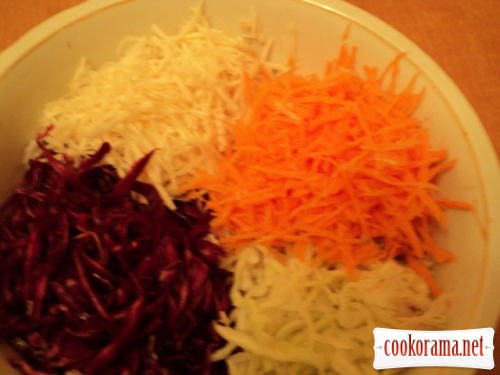 Grate carrot, celery, parsley root. Chop onion finely. Peel ½ of orange form peel and films, slice it, add in salad. If desired, add some grated raw beetroot and parsnip.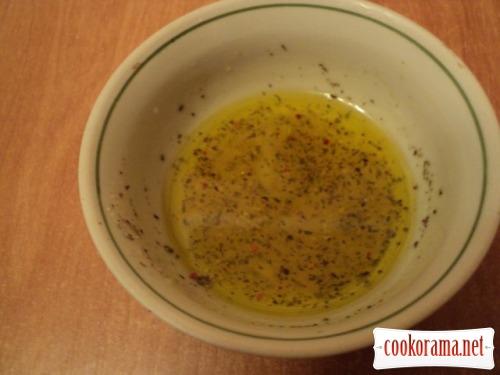 Prepare dressing: squeeze the juice of ½ lemon and orange, add sugar, salt, spices to taste, mix well to dissolve sugar, add olive oil and stir. Dressing should be sweet and sour.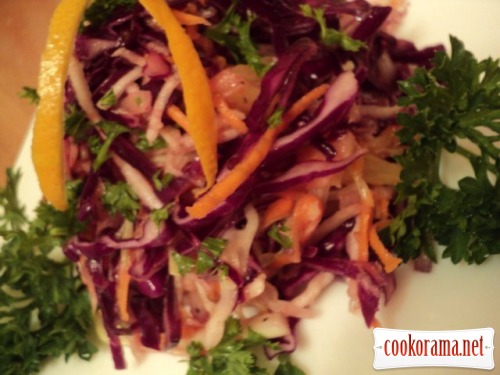 Add dressing in salad, stir well, let it stand for 30 min. Sprinkle with greens by serving.