Salad "Summer-winter mood"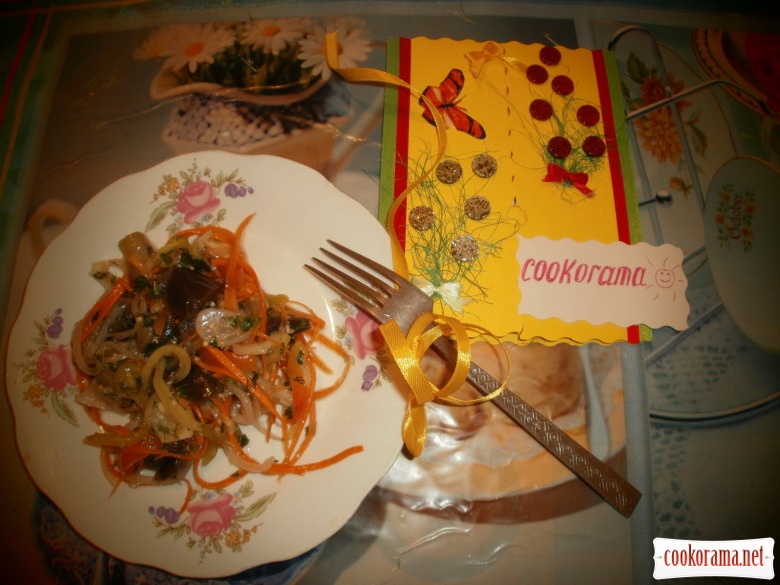 Ingridients
4 шт.
2 шт.
2 шт.

bell pepper (red, yellow, green)

3 шт.
1 шт.

celery root (or celery greens)

1 шт.

salt (sugar, seasoning for Korean carrot)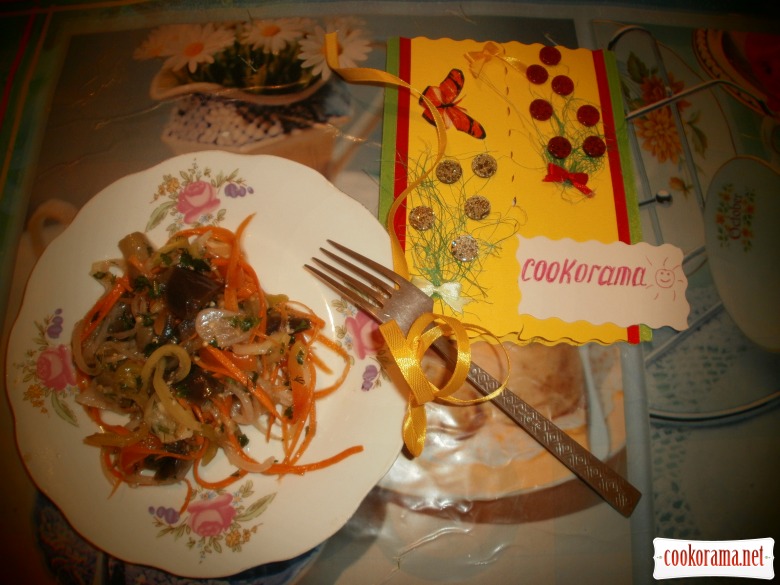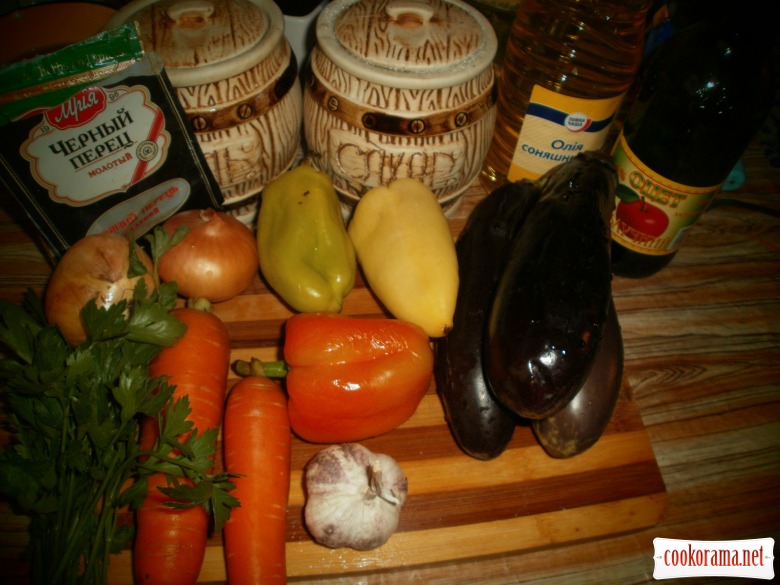 Salad is unique because from it can be prepared three different salads.
1. summer «summer delight» — by the recipe.
2. when stored in the refrigerator for a long time, it turns sour as pickled eggplant.
3. put in jar 0,5 l, sterilize for 30 min, close and you have «winter delight»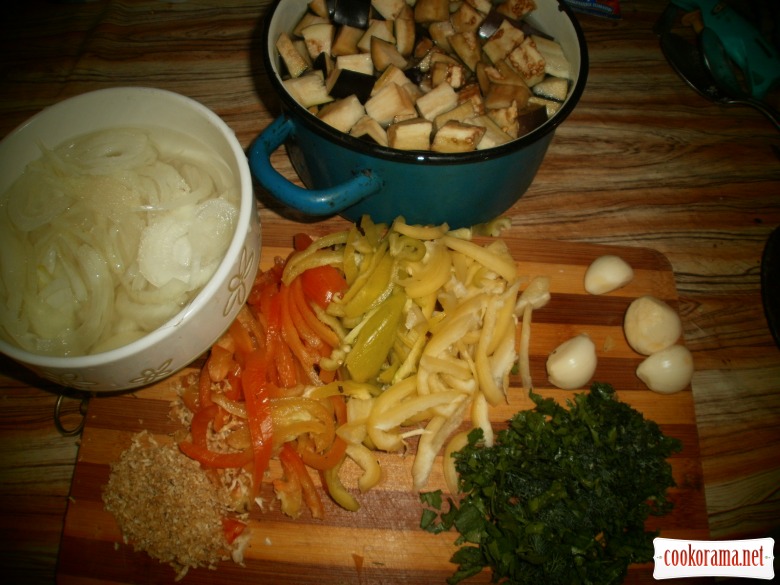 Preparation
Slice onion, add 1 tbsp of sugar, pour boiling water, once ot cools pour vinegar.
Dice eggplants in big pieces, boil in salted water, drain water, let it the water drain.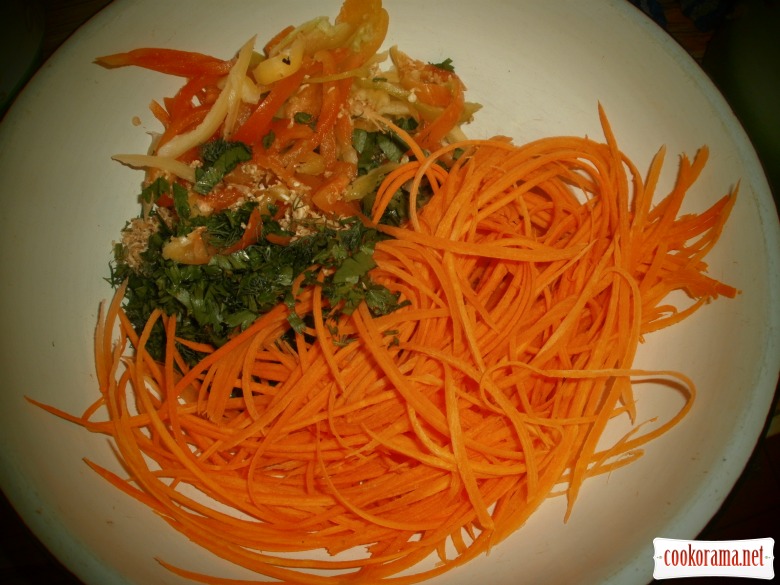 Grate carrot in thin grater.
Cut salad pepper in thin slices (use 3 colors: yellow, red, green).
Grate celery root, or carrot.
Finely chop greens (parsley, dill, celery) or tear.
Press garlic.
Mix all ingredients.
Salt, sugar, spices, vinegar – to taste.
Pour with hot oil.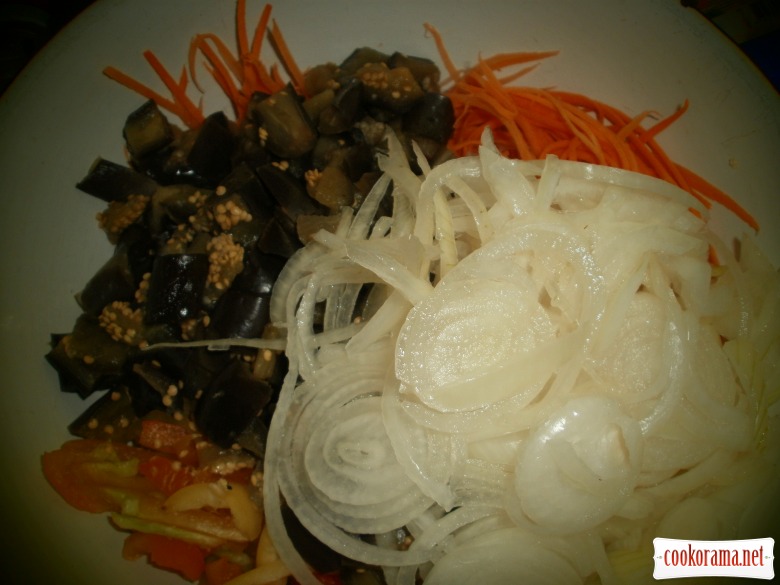 Let it stand.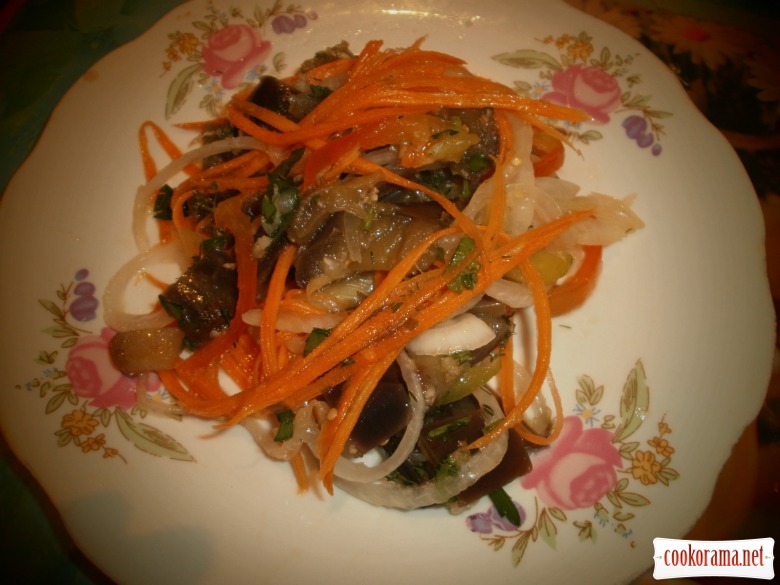 It can be kept in fridge quiet long.