Salad "Sandglass"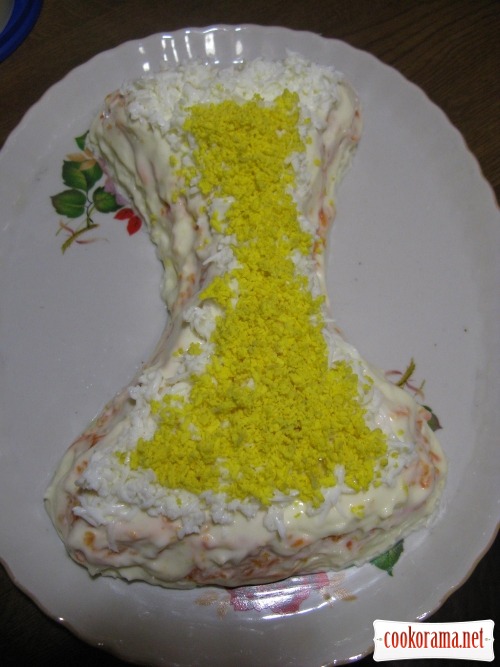 Ingridients
Preparation
Do not judge strictly, I`m not an artist

I liked the idea. In such way you can make any salad for the New Year.
Draw an hourglass on suitable plate, it is easier to spread.
Salad consists of layers
— grated melted cheeses
— sauce
— grated carrot
— sauce
— grated white
— you can smear with sauce
— grated yolk spread in shape of falling sand.
Sauce
Grind garlic and mix with mayonnaise.
If it is too thick- dilute with water.
For basis was taken
this
salad, just without meat.