Salad Eggplant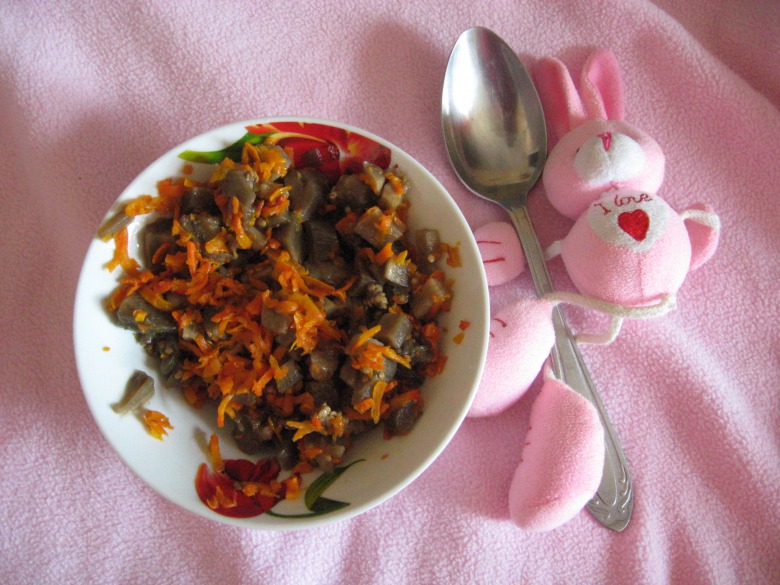 Ingridients
While fasting prepare Lenten meals.

Preparation
You will need winterizing (whole eggplants).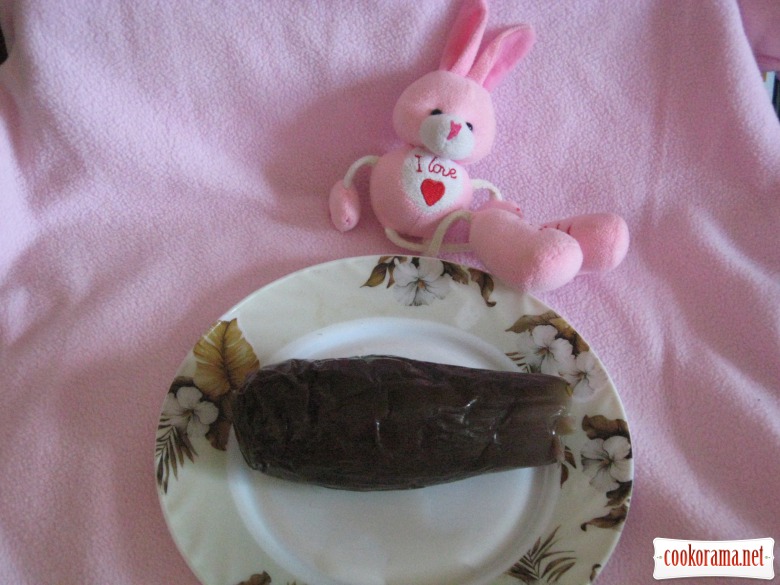 Peel eggplants.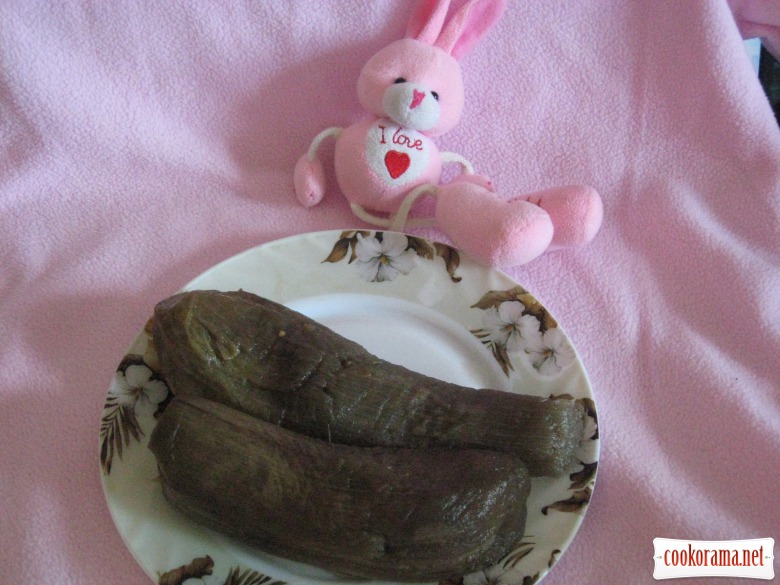 Dice it.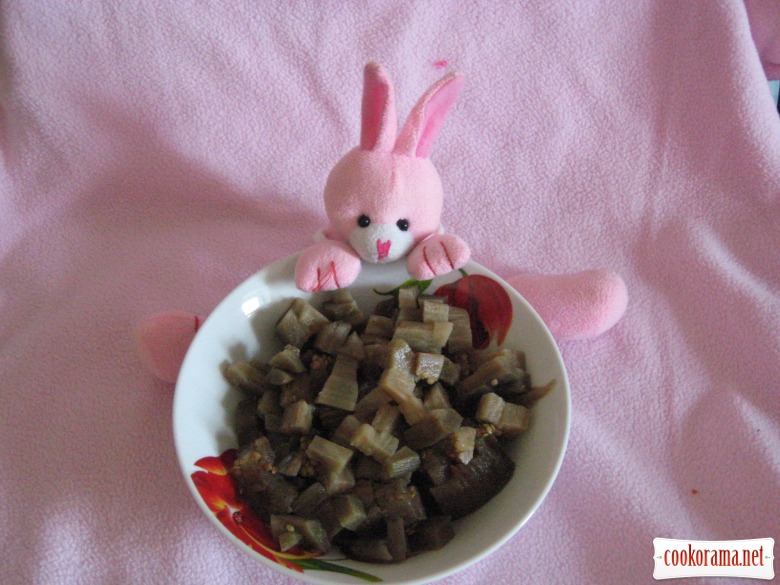 Grate carrot and saute with water, without oil in pan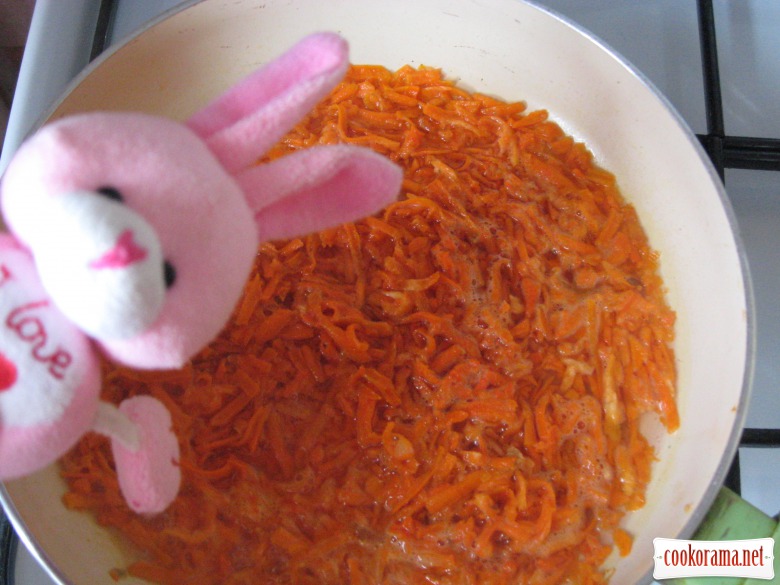 Stir all and dress with oil! Delicious!
Another variant — you can add finely chopped tomato and onion! If you like spicy, you can add pepper and 0,5 tsp of vinegar!