Hot salad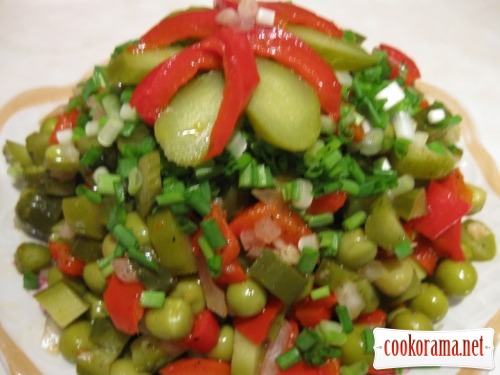 Ingridients
6-8 шт.
4-6 шт.
5 spoon
1 шт.
1-2 шт.
1 шт.
2-3 spoon
0,5-1 tsp.
Preparation
Dice pepper, cucumbers, dice onion finely, wash peas.
Stir all.
Prepare dressing: press garlic, add salt, pepper, stir it, add vinegar – stir it, add oil and stir again. Dress the salad. Put salad in bowl, sprinkle with chopped green onion, decorate as you wish.
This salad suits well on table with fried or baked meat.