Strudel with pumpkin in its own juice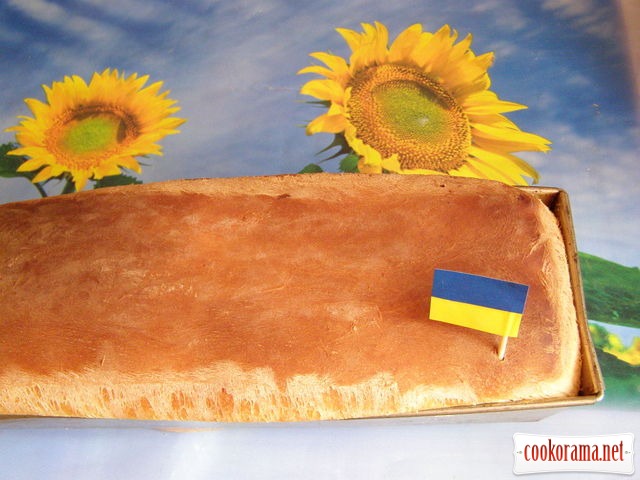 Ingridients
Dough
2 шт.
2 шт.
120 g.
110 g.
125 ml
30 g.
300-400 g.
Filling
150 g.
150 g.
700 g.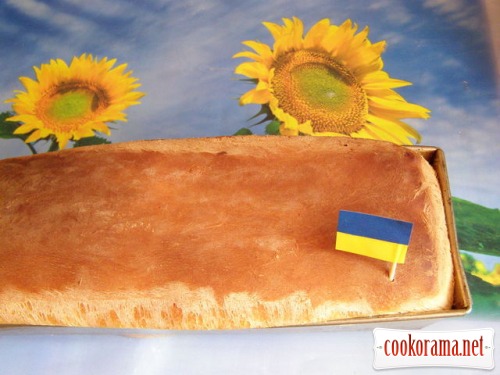 Nephew`s favorite strudel.

Preparation
Dough preparation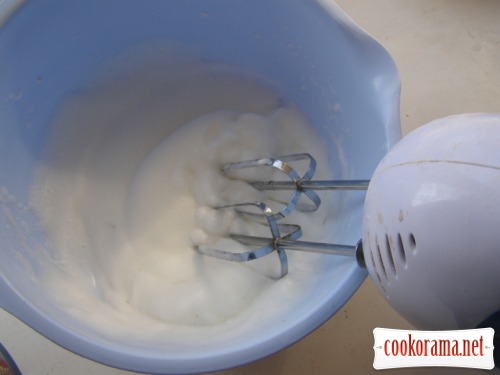 Separate yolks from whites. Mix whites into white foam, add sugar and yolks. Melt margarine. Add margarine, milk and yeast. Mix all well.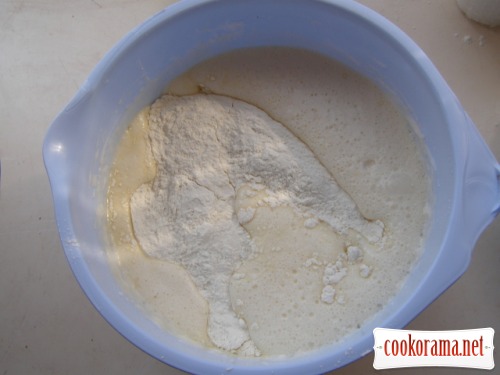 Slowly pour flour to finished mass and knead dough. Put ready dough in warm place to rise.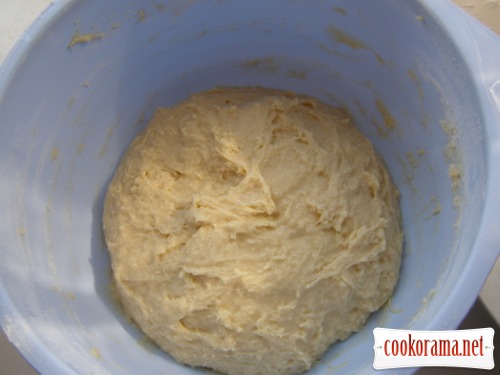 Once dough rises, you can prepare strudel.
Preparation of pumpkin in its own juice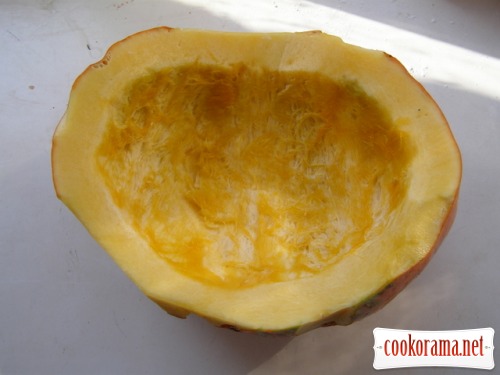 Prepare pumpkin the day before strudel preparation. Peel pumpkin, remove seeds and dice at about 2 cm.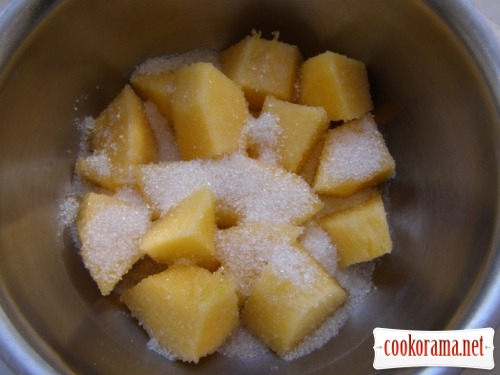 Put diced bumpkin in bowl (add juice from half of lemon), sprinkle sugar and leave for a few hours (about 8 h) to get juice. Once pumpkin gives juice, put it over low heat till boil, then remove from heat and put aside, when cools, again put on heat and bring to a boil (do this a few times to full readiness of pumpkin).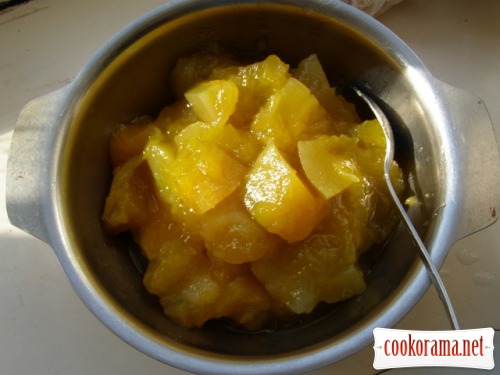 We spread finished pumpkin in a colander to separate from juice.
Strudel preparation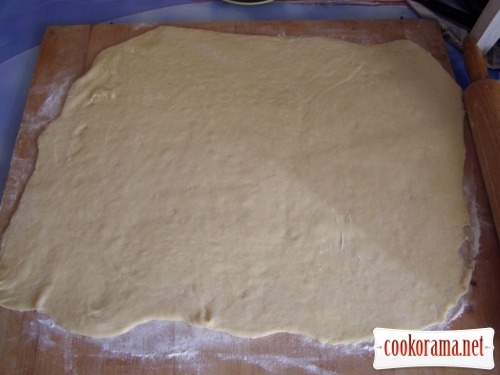 Sprinkle board with flour, spread dough and roll.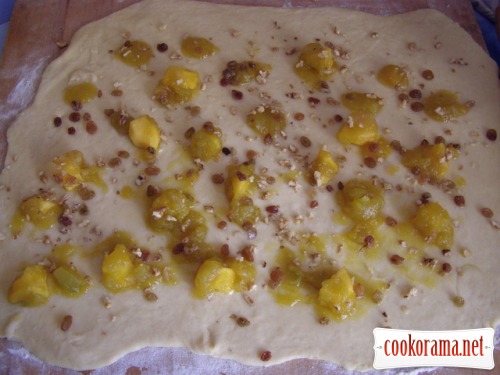 Spread pumpkin on dough, sprinkle rasisins and chopped nuts. Gentle roll strudel, well pinching the edges.
Grease baking mold (butter or margarine) and spread roll. Bake at 150-180 ℃ till golden crust (30-60 min).