Palyanitsa on Spas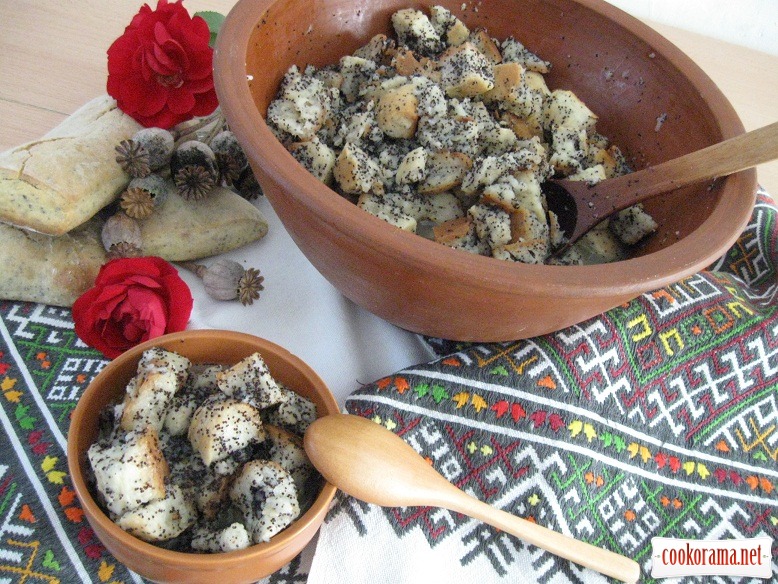 Ingridients
Ingridients
0,5 l
4 шт.
0,5 glass

baking soda (hydrated with vinegar)

0,5 tsp.
4 glass
3-4 spoon
Poppy
1 glass
0,5 glass
3-4 spoon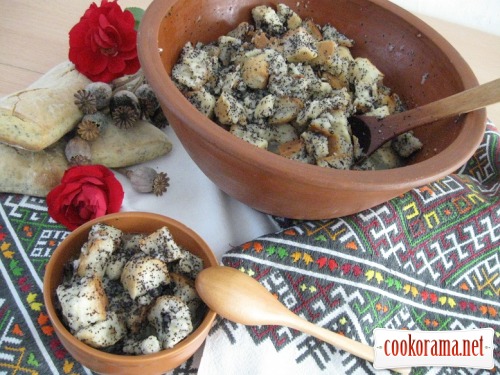 The traditional dish which is cooked on Spas (August 19).
It is prepared in two steps: in 1-2 days earlier is baked Palyanitsa, and already on Spas poppy seeds are dround, Palyanitsa is steamed.

Preparation
Stir eggs with sugar, add milk, poppy – stir it. Sift flour, add soda and knead dough.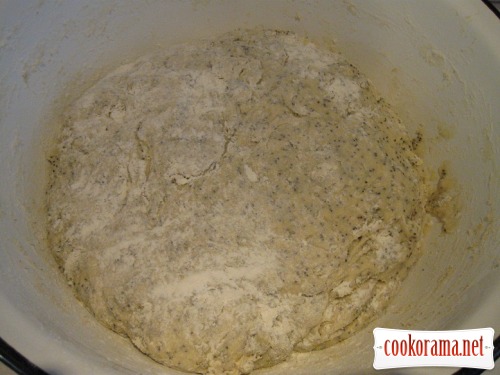 Roll in layer of 1,5 сm thick, cut in pieces, shift on baking sheet, pierce with fork or knife and bake on oven for 25 min at 190-200 ℃. Put in bowl, when it cools, cover with towel.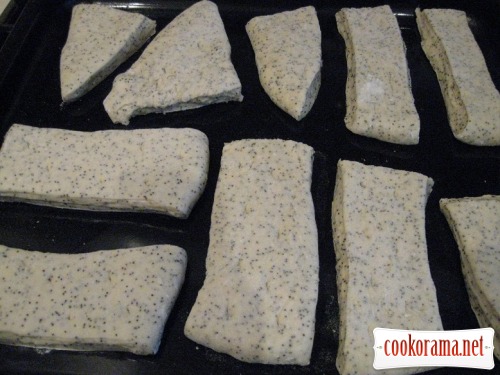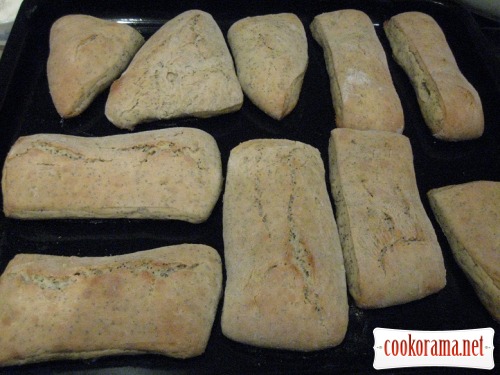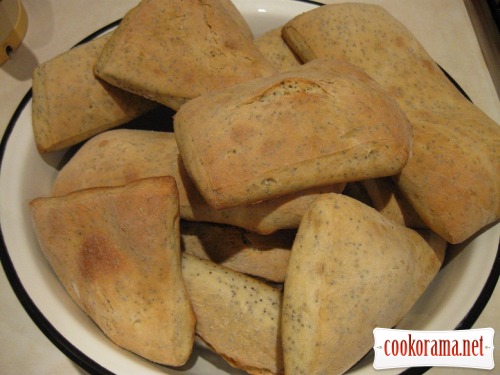 On Spas, steam poppy with boiling water in mortar, once water cools, drain it and mash poppy. Add sugar and mash all again well. Dice palyanitsa in bowl with butter.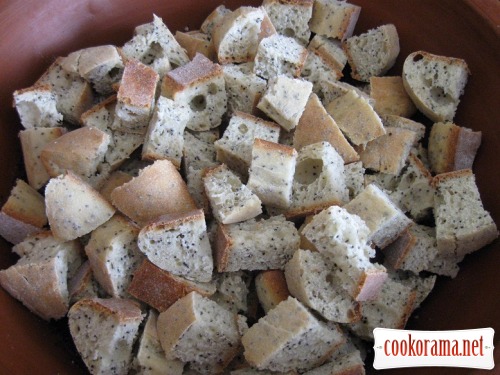 Add honey and steam with boiling water.
Let it cool and enjoy.