Millionaire Bars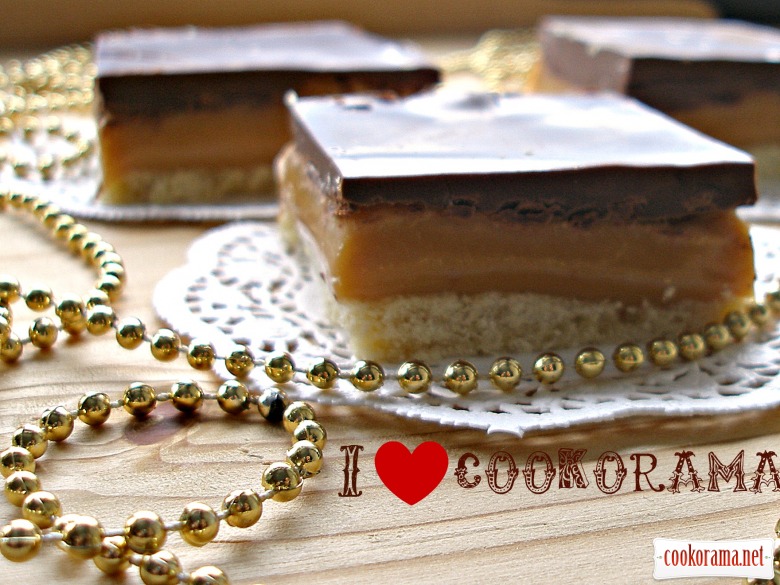 Ingridients
Dough
200 g.
1 шт.
2 spoon
80 g.
Caramel
800 g.
2 spoon
Top layer
250-300 g.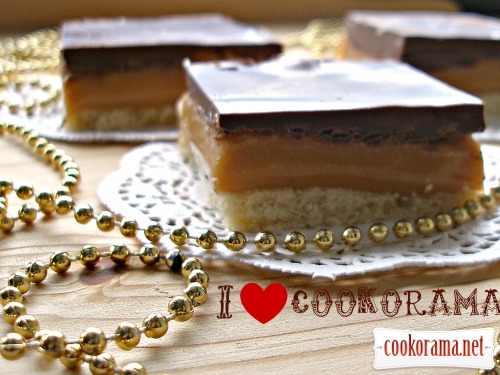 I love these things, when the cooking process does not take much time and effort, and the result is impressive and delicious. Millionaire Bars — a very common dessert, where only the bottom layer of dough is baked. My children like it very much))
Post it at first time.

Preparation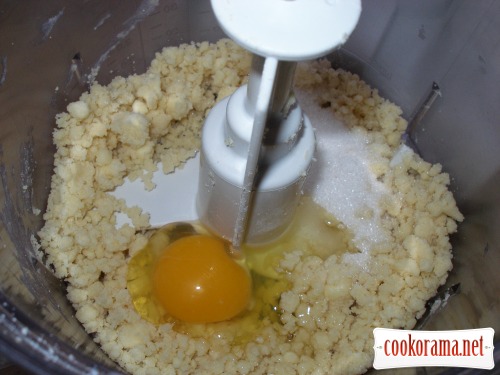 Mix all ingredients for dough. It should be quiet crumby, so, if necessary, add some more flour.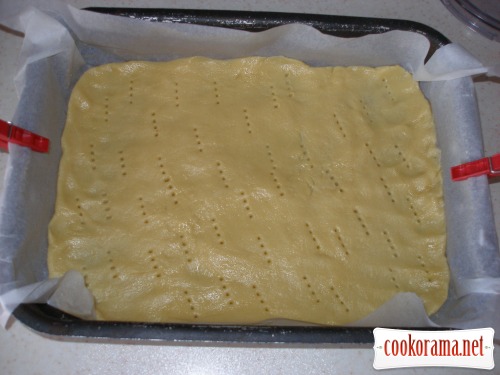 Cover form (not more than 20х30сm, better – a bit smaller) with parchment and spread dough. Pierce with fork in some places and put in freezer for 10-15 min. Next — for 20 min in heated at 180℃ oven. Remove from oven and cool.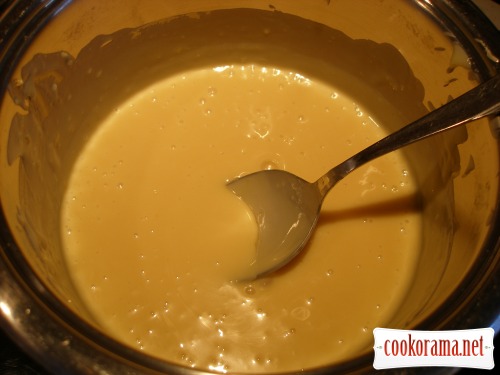 Pour condensed milk (not necessary to take 2 cans, just take one, in my family all are crazy with caramel) in saucepan, add butter and, constantly stirring, boil over low heat for 20 min or till mass turns out in caramel. It will darken and thicken, and solidify very quickly.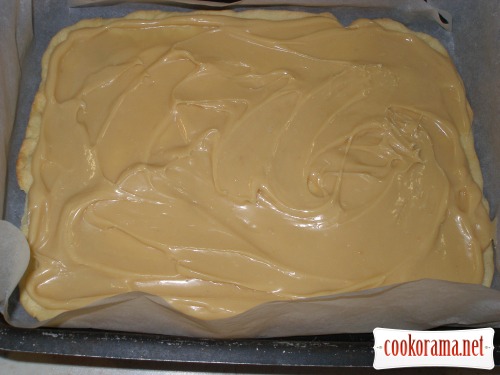 While the caramel is not frozen, quickly spread it on dough.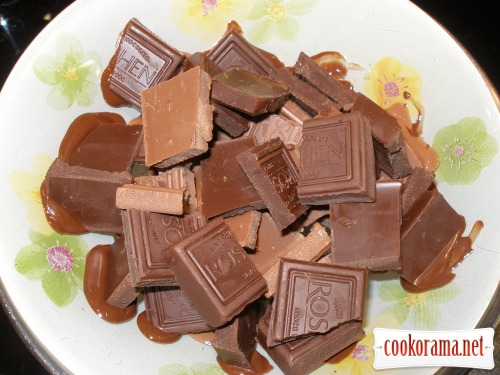 Melt chocolate in water bath. Sometimes I take only milk one, sometimes only dark one, and sometimes – in half.
Spread melted chocolate on caramel and put all this in fridge for 2 hours. Cut in bars and eat))