Hihonian turron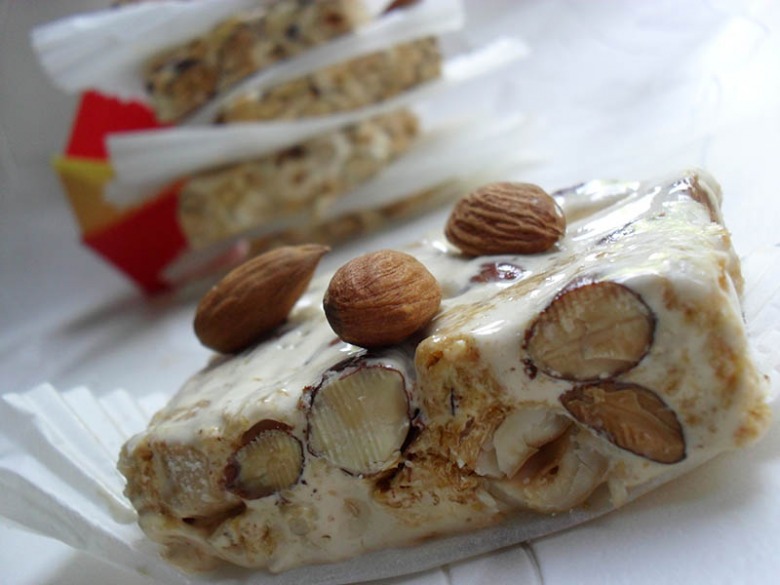 Ingridients
250 g.
250 g.
250 g.
250 g.
5 шт.
Turron is Spanish for nougat. This is a traditional Spanish Christmas sweets that are prepared from honey, whites or egg yolks, various nuts. Since November shelves crammed with all sorts of turron — almonds, egg yolk, chocolate, with candied fruit, with praline, air rice, can not count all! As Spaniards say there is no woman in the world who tried to taste this Spanish nougat with champagne,and will not agree to any of your adventures.

Preparation:
Constantly stirring fry almond with hazelnuts (I added a handful of pine nuts).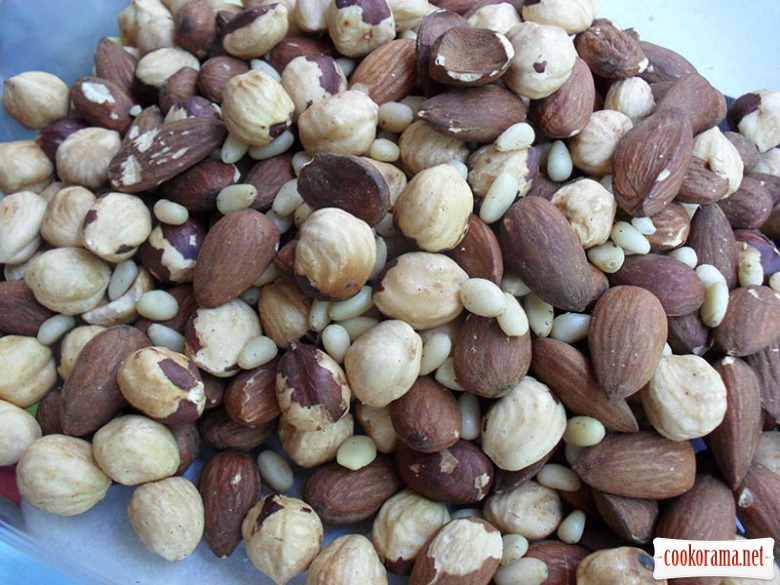 Stir egg yolks to thickness and mix with nuts, to get nut paste.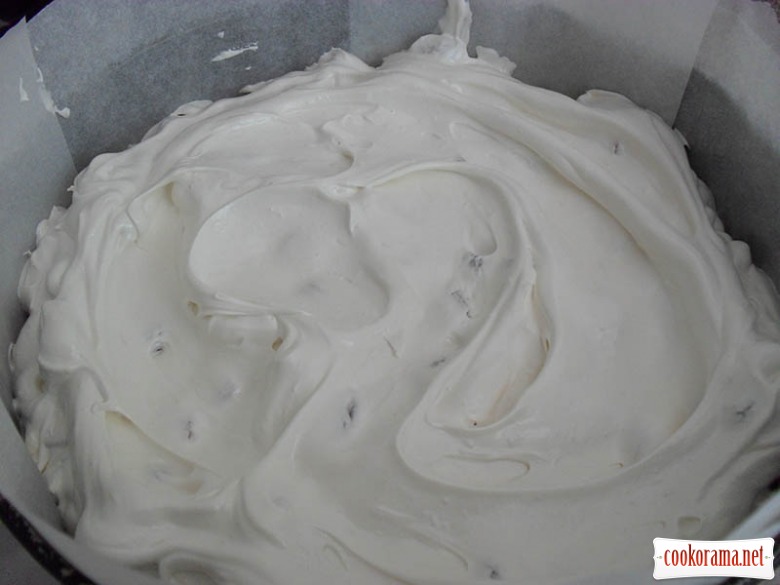 Mix in the saucepan honey with sugar and melt on a low heat. Add nut paste and constantly stir on the heat for 10 min. On the bottom of a large deep porcelain dish lay a rice or baking paper and spread a layer of honey-nut mass.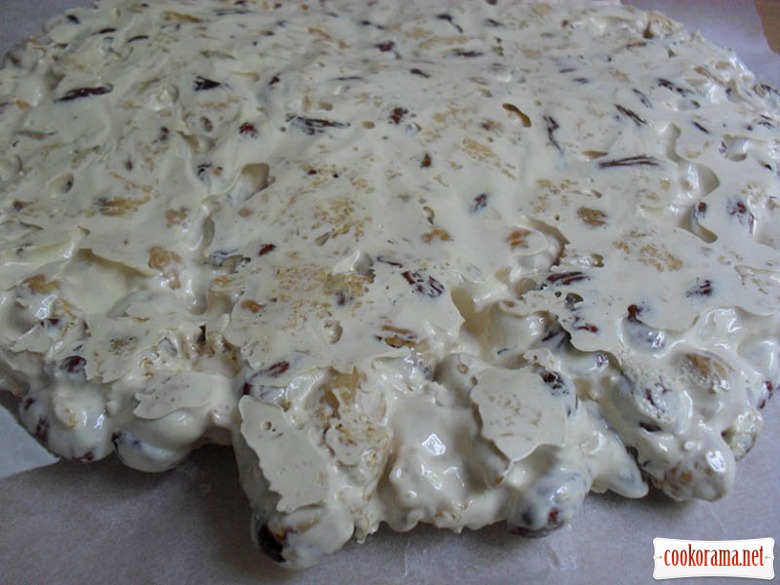 Dry for 2-3 days.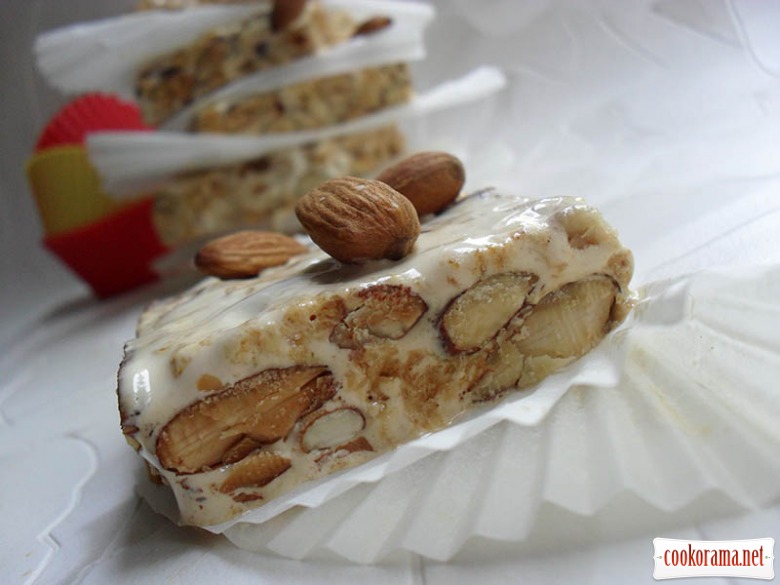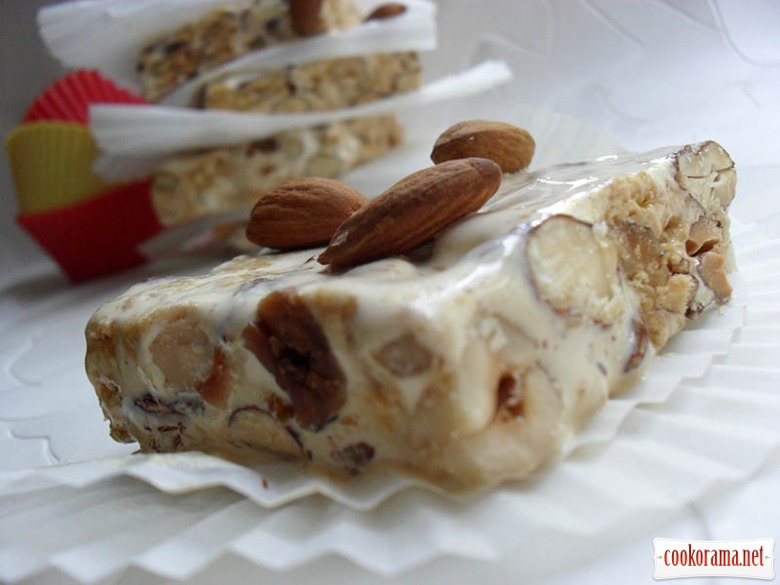 While I was treated, my turron perfectly dried up))) Very delicious)))