Cansied roasted almond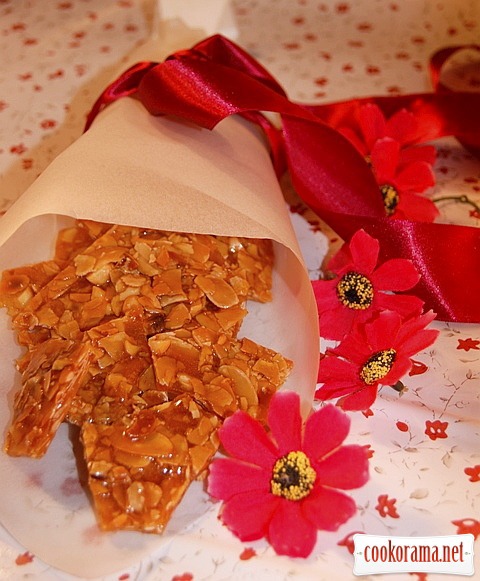 Ingridients
almond flakes (or peeled and coarsely chopped almonds)

45 g.
120 g.
35 g.
Roasted nuts, nut mixture, flooded with sugar syrup, candied roasted nuts known since childhood, as «son» of solid halva. Right from this recipe turned out roasted nut mass.
Сandied roasted nuts (fr. Grillage) – French dessert of roasted nuts with sugar. Confectioners refer candied roasted nuts to candy caramel type, dividing it into hard and soft. Roasting mass obtained by melting sugar or sugar-noney syrup and adding to it nuts. In order to obtain high quality candied roasted nuts, it is important that the initial sugar substance was transparent and the nuts roasted precisely. Fruit candied roasted nuts obtained by boiling fruit and sugar mixture and adding in it nuts. Moisture content in a candied roasted nuts is not more than 8-10%.
Real candied roasted nuts must meet the following consumer features: Do not get bogged down in the teeth, not bitter, without other flavors. The most «convenient» for the consumer candied roasted nuts — a thin, rolled out by hand.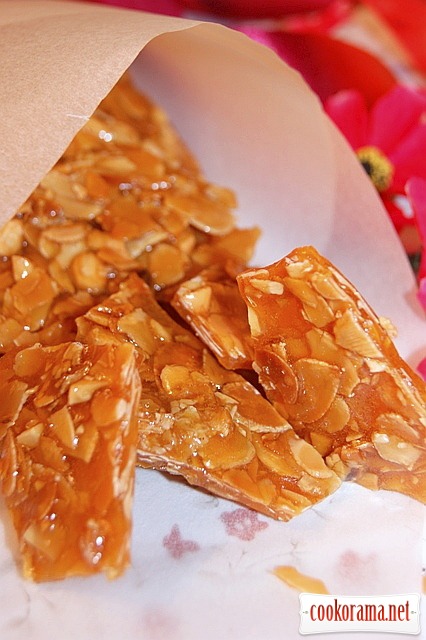 Preparation:
Almond flakes lightly fry and sift through a sieve to left small crumbs.
Mix sugar with water and constantly stirring put it on a low heat.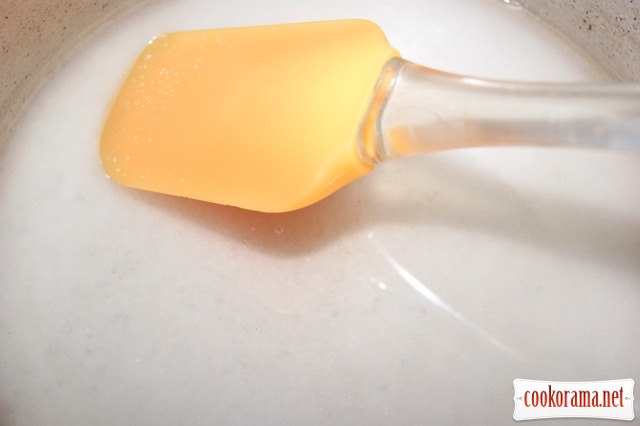 Cook caramel until soft ball. You can check the readiness of candy lowering a couple of drops in a glass of cold water or dripping onto a cold plate. Approximate cooking time of caramel is 5-7 min.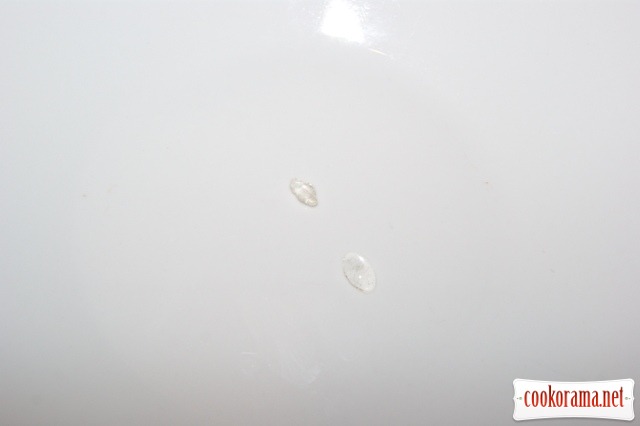 When the caramel gets its characteristic golden color pour into it warmed in the microwave almonds and stir well.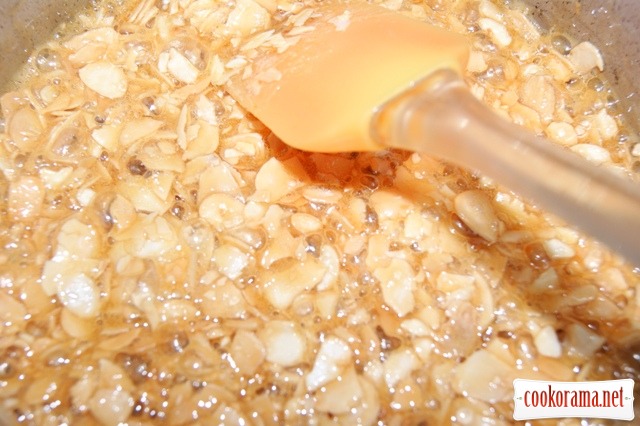 Quickly remove from fire and pour on baking paper, greased with odorless oil. Let to cool down completely.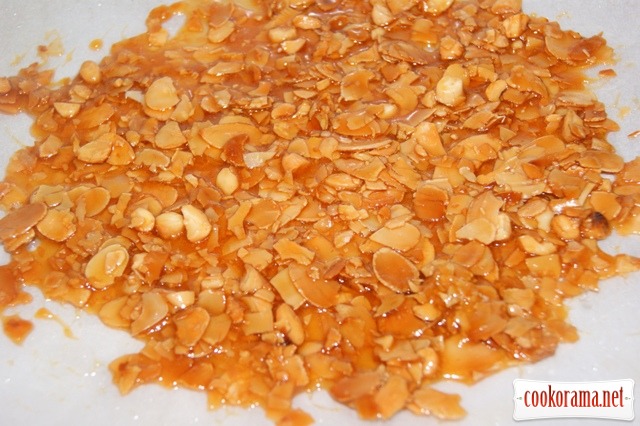 Break into pieces. You can use for making pralines, creams and decorate cakes and rolls, for example, as in this cake (cake «Athens ").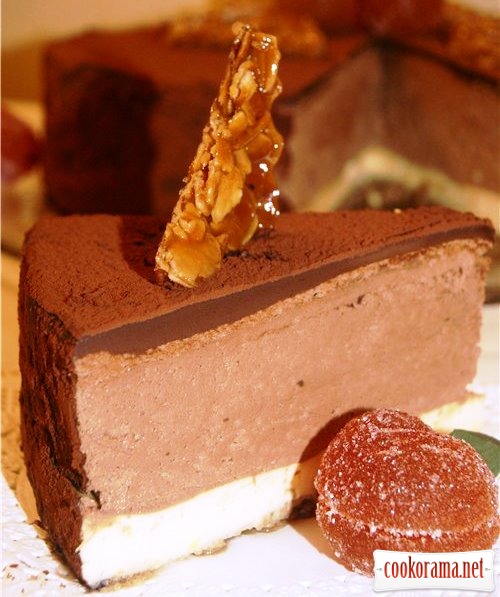 You can just eat it alone, because right cooked it is — brittle, crunchy and very delicious.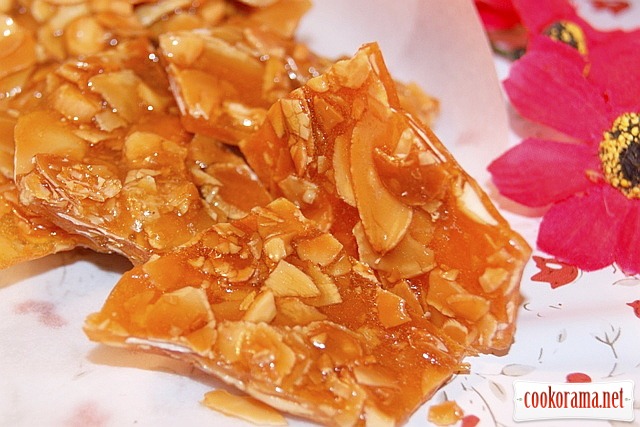 From this amount of products it`s 150 g. of ready candied roasted nuts.
Keep in a tightly closed container in a cool dry place, mine, however, until this stage do not survive!