Caramel-coffee biskoflan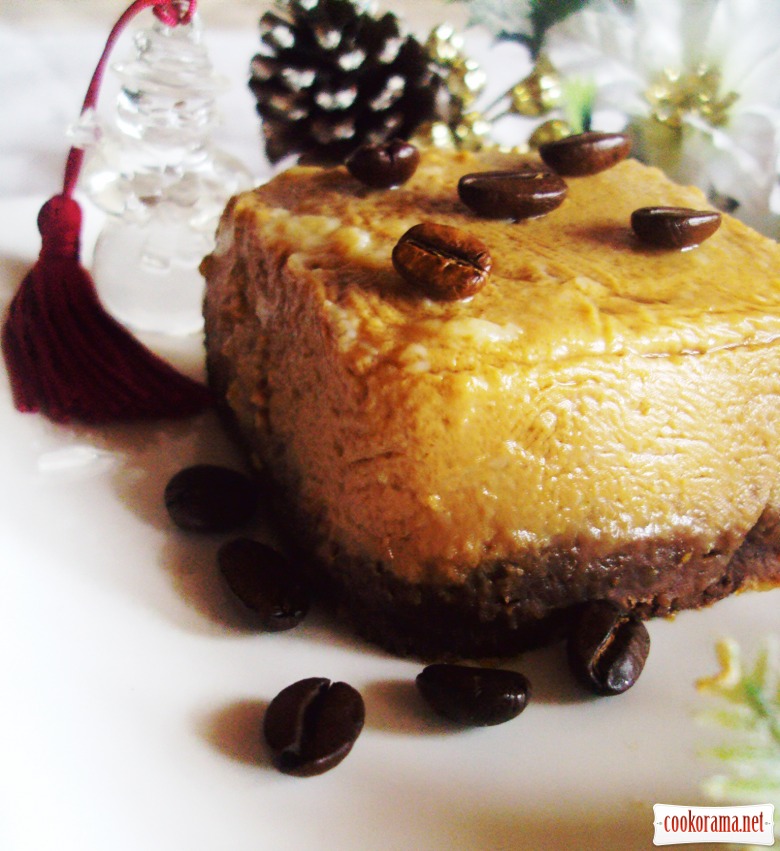 Ingridients
Caramel
50 g.
30 g.
Flan
150 g.
75 ml
125 ml
2 шт.
1 шт.
30 g.
Biscuit
75 g.
75 g.
1 шт.
1 шт.
40 g.
60 g.
30 g.
5 g.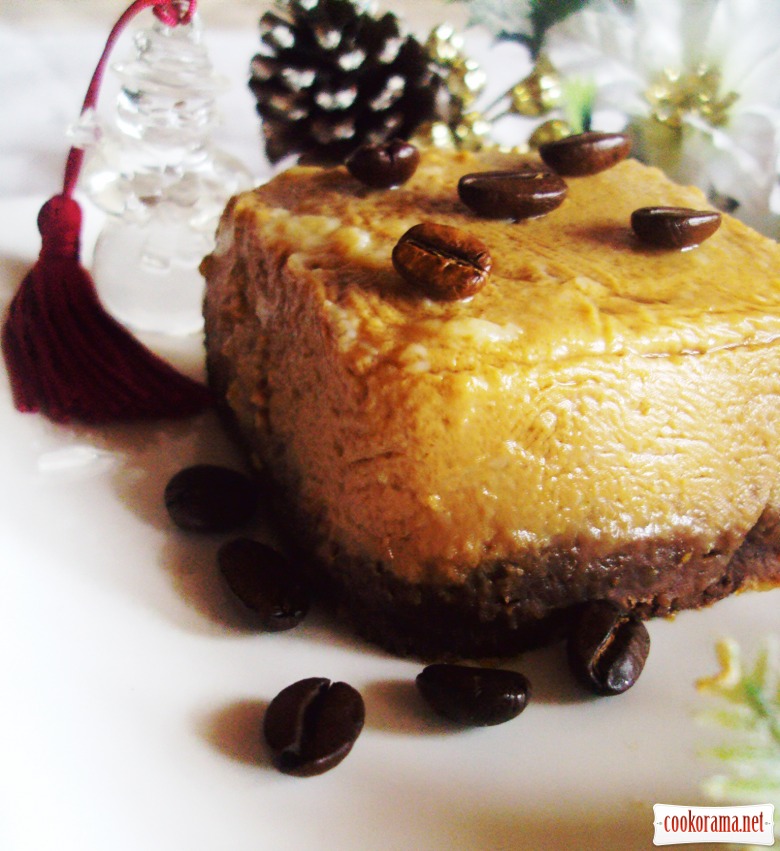 Biskoflan — popular Spanish dessert. It combines biscuit dough and flan, which are baked simultaneously in a water bath. Happens some mystery when you put the dough into a mold, pour flan. Once the mold is placed in hot water the dough rises and flan sinks to the bottom… Magic!
A New Year's Eve so anxious for miracles.


With gratitude and pleasure used recipes by Maria Selivanova and Natasha (Natapit).

Preparation:
First prepare the dishes — molds for souffle (I had 6 portions of 150 ml) and a large rectangular high form for water bath.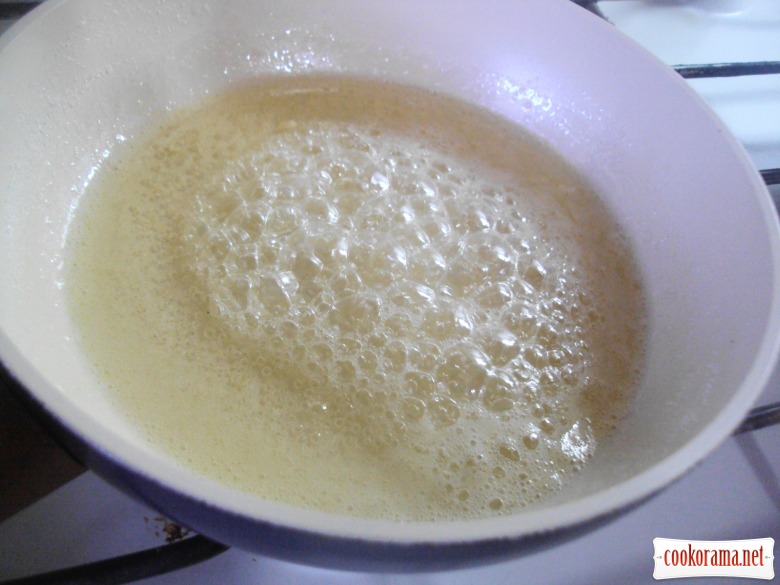 CARAMEL: In a deep bottom pan on a quite strong heat melt sugar with lemon juice (lemon juice here gives only that the caramel won`t harden quickly, and it will be easier to work with it). Caramel should be fairly light, burned caramel is bitter.
With the resulting caramel grease the bottom and if possible walls of the dish, where will be placed flan.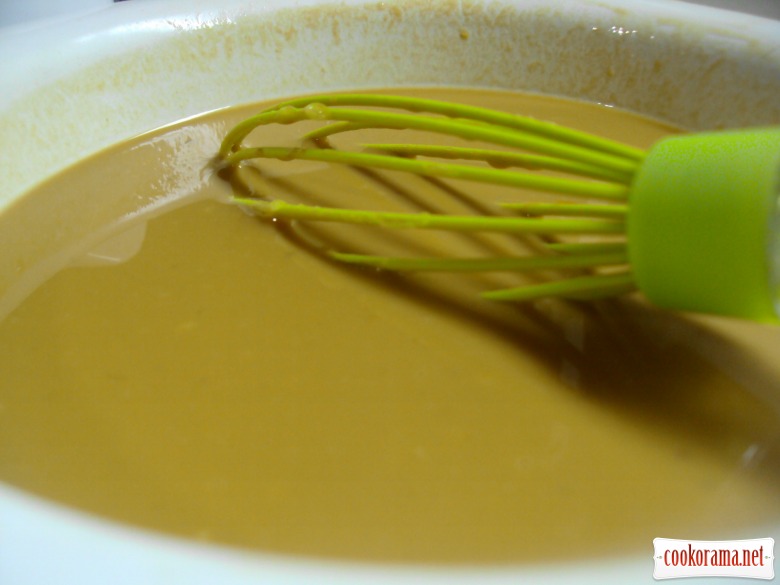 Whisk ingredients for FLAN to get smooth mass. Do not mix.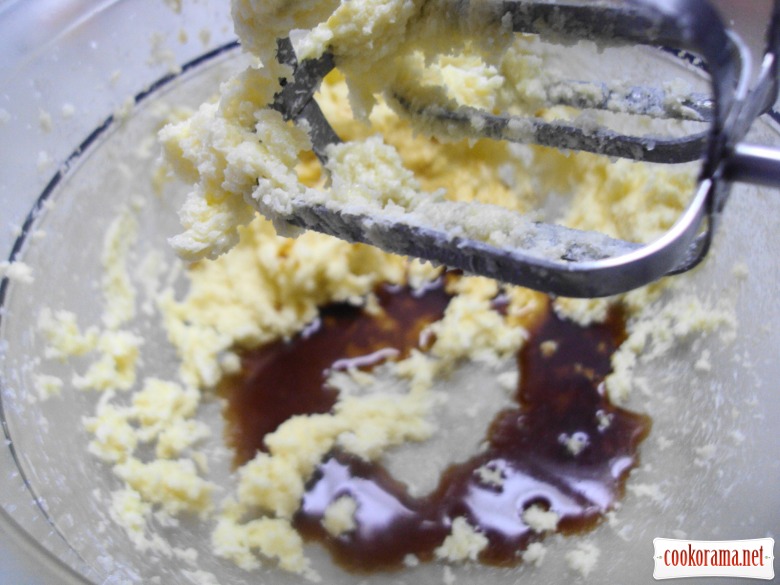 BISCUIT: Mix melted butter with sugar. Add yolk, continue to mix. Add warm coffee.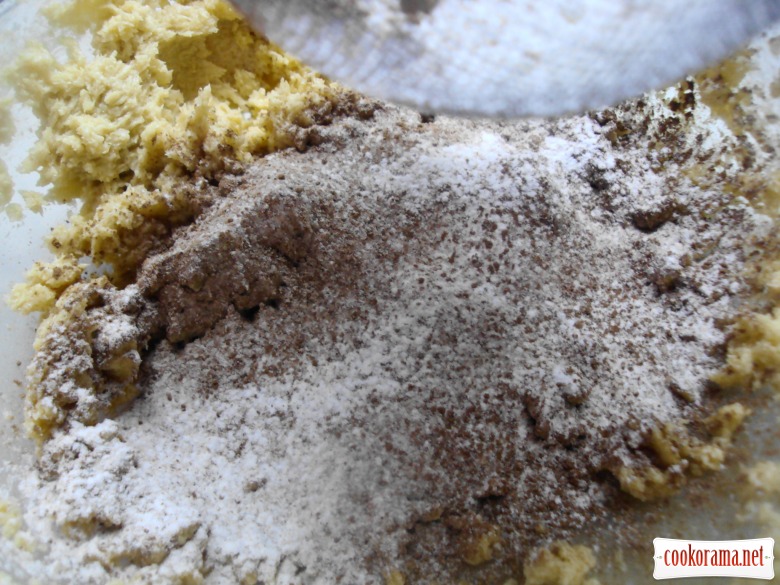 Mix flour with cocoa, salt and baking powder, sift to the butter-egg mixture. Mix it.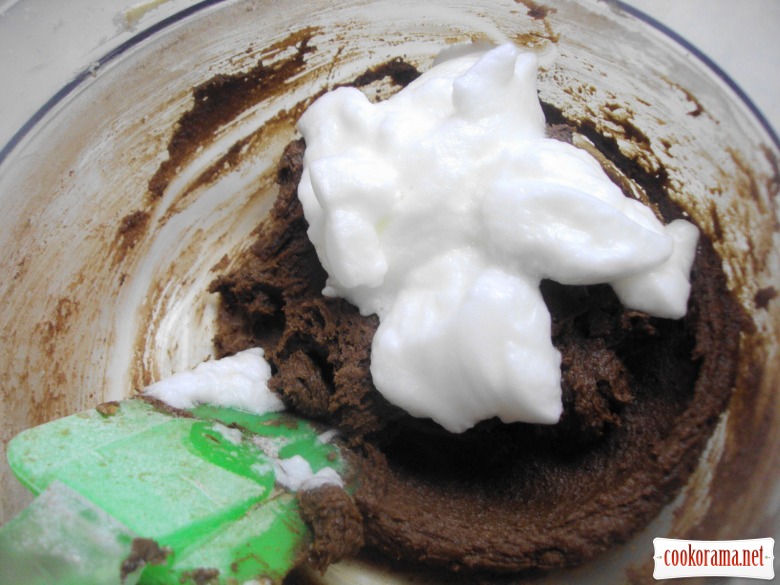 Mix the whites, carefully add to dough.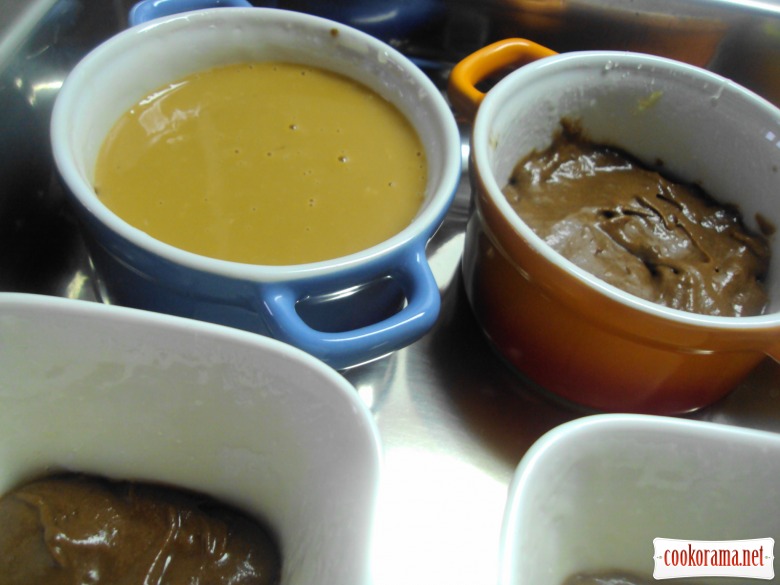 Spread biscuit into molds (it should cover 1/4 of the mold). Pour flan on dough.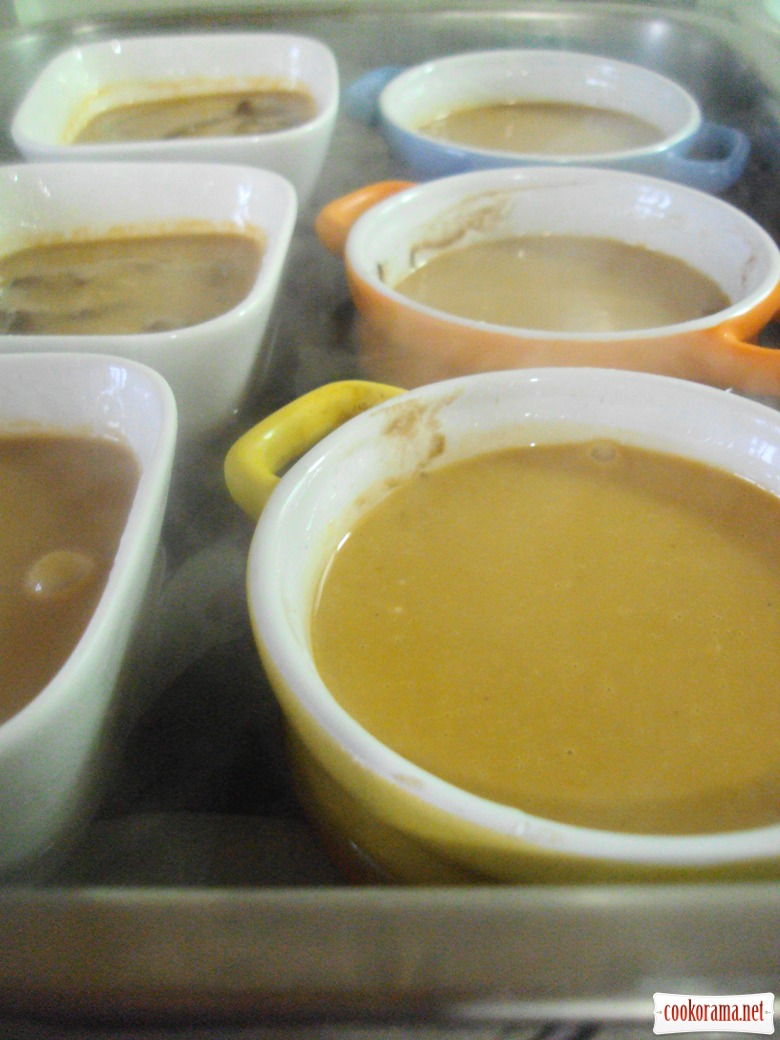 Put molds into a big baking form (cover bottom with newspaper – for water not to boil a lot), pour with hot water for 2/3 (be careful, not to pour water inside). Cover form with foil.
Bake at 170*С for 35-45 min, it depends from molds.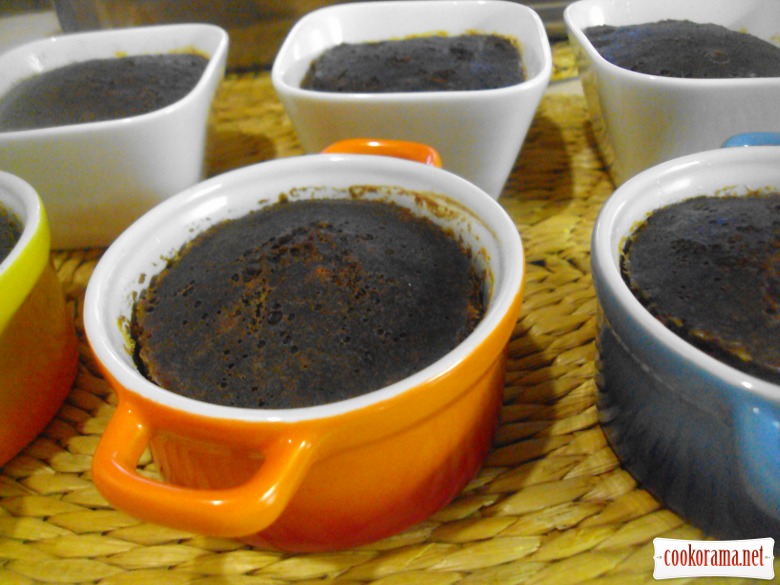 Ready biskoflan cool at room temperature and refrigerate for several hours (better at night).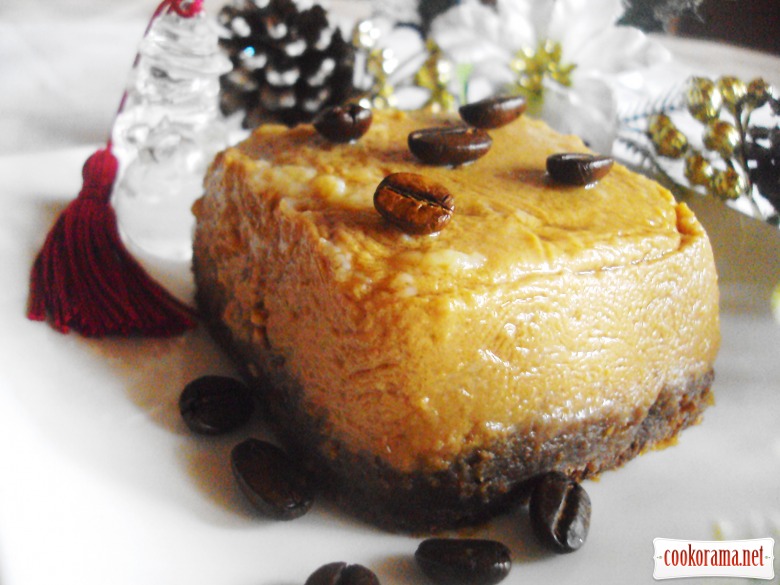 Remove from molds before serving — move a sharp knife around the edge of the form and turn over on a plate.
Decorate as you wish. Spanish decorate flans with whipped cream. But you can use fresh fruit and caramel or chocolate.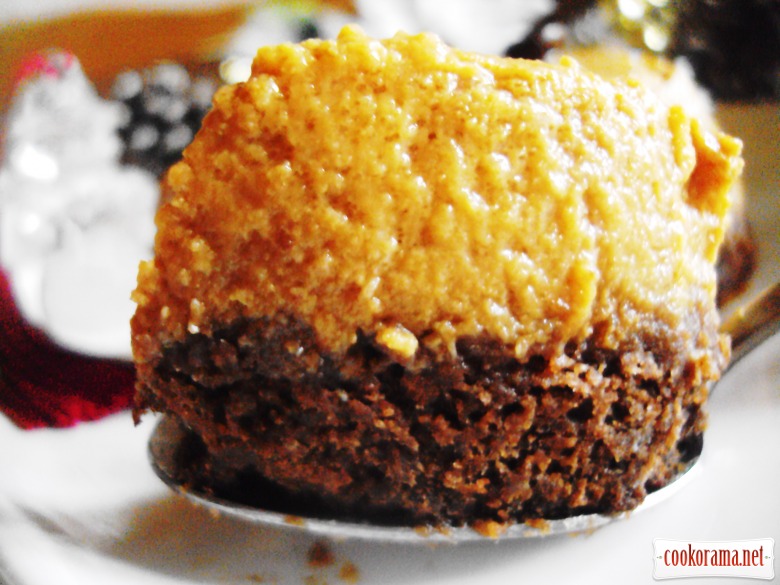 Very tasty!