Aranchini with cheese filling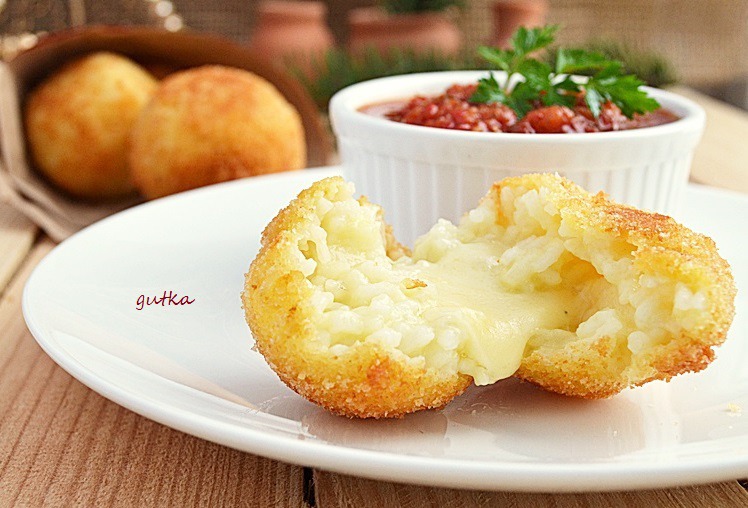 Ingridients
250 g.
500 g.
30 g.
80 g.
100 g.
2 шт.
5 g.
Aranchini (rice croquettes) — delicious dish of Sicilian cuisine. They are usually prepared from meat stuffing, but also great with cheese, and tasty hot and in couple of hours. Crispy balls outside, inside with soft cheese.
Served with homemade adzhika — it is very tasty!

Preparation
At first, prepare rice: I used a deep pan with a heavy bottom.
Boil 500 ml of water, pour washed rice. Mix it. When water evaporates, dress rice with piece of butter, grated cheese (parmesan or pecorino or other aromatic). Add saffron (I added 0,5 tsp of turmeric, should have been more). Add salt. Mix well. Put on platter ready rice with saffron (it`ll cool faster).
Dice mozzarella for filling. If you do not have mozzarella, it can be replaced by other cheese: Suluguni, Adygheian. Prepare eggs for breading (slightly mix in bowl) and milled rusks.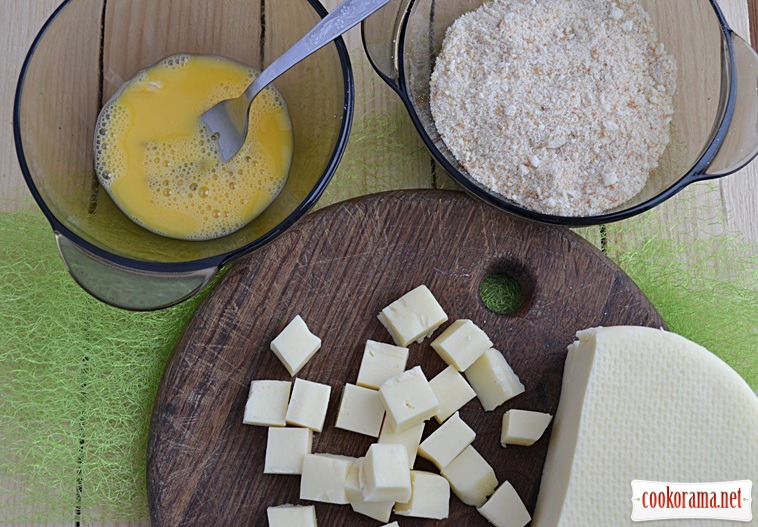 Now form croquettes: place in the center mozzarella cube and wrap in rice, forming a ball.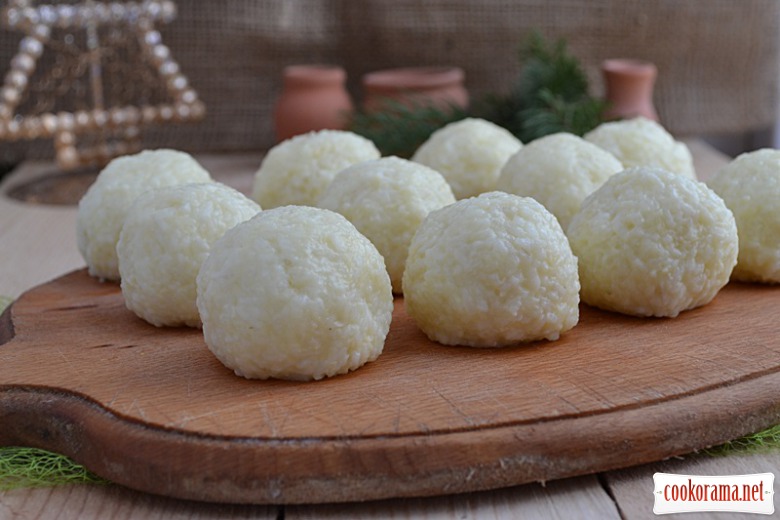 Fry aranchini in deep pan in deep fat. Ready aranchini spread on a plate, covered with paper towels.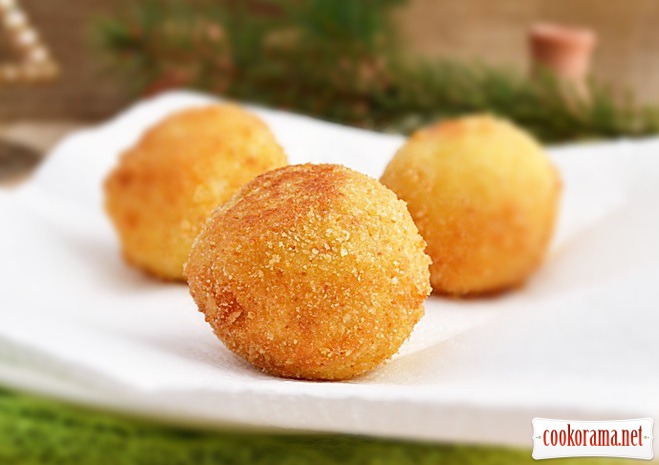 Bon Appetite!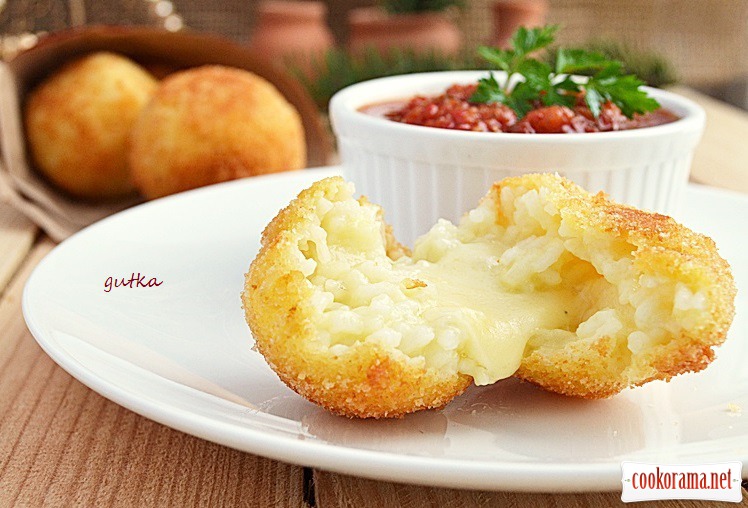 1154

27 February 2015, 16:38