Green cubes:)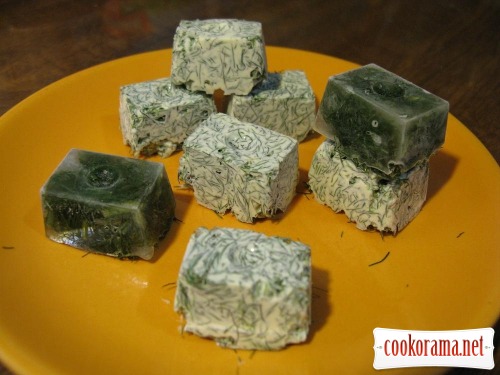 Ingridients
Preparation
Chop greens.
And gradually add to butter, stiring.
When you think it is enough, then do not add more.
Shift this mass into molds for ice and put in the freezer.
After freezing you can put it in plastic bags.
I found recipe in the internet, quite interesting, tried it, and liked

People say, that greens is better preserved in butter, and convenient also throw a dice to sauce or soup…
There was also variant with oil, and it really freezes, my oil didn`t freeze, so I didn`t write this variant, but if you are interested- 60 ml of oil for 6 cubes, that was the variant for fasting.
I also made 2 cubes with water, to try, because never did such before.
Bon Appetite