Kelp salad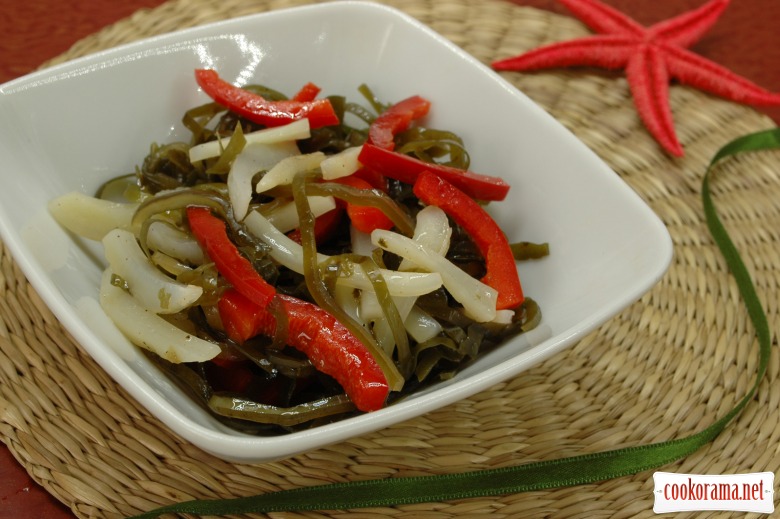 Ingridients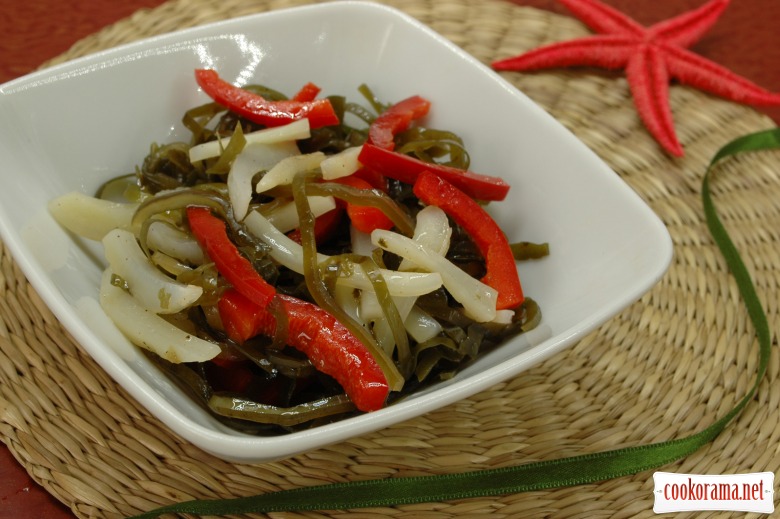 This is a very healthy salad. Sometimes it is necessary to include dishes from kelp in your diet. Salad with squid and bell pepper is easy and nutritious, very simple to prepare. This salad allows adding of raw carrots, coarsely chopped, fresh cucumber, pickled onions. All of these components add usefulness and taste.

Preparation
Rinse kelp if needed. Cut into shorter strips. Rinse bell peppers, cleane and cut into not wide strips.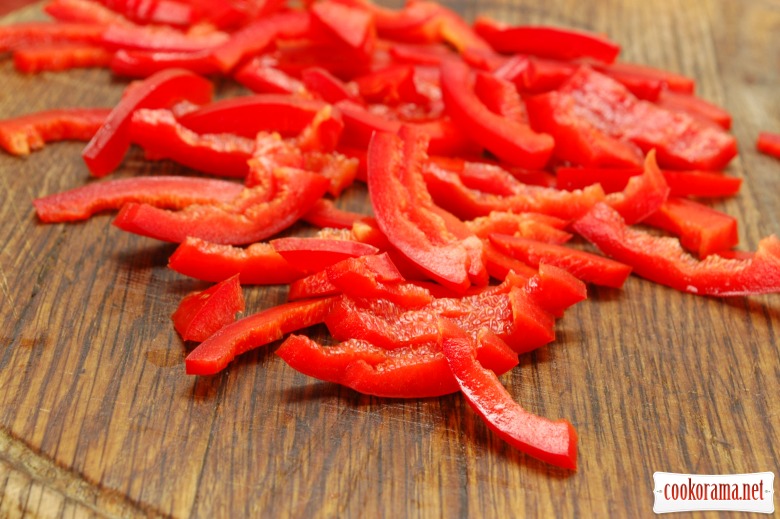 Also chop the boiled squid — into thin strips of average length.
Combine chopped ingredients.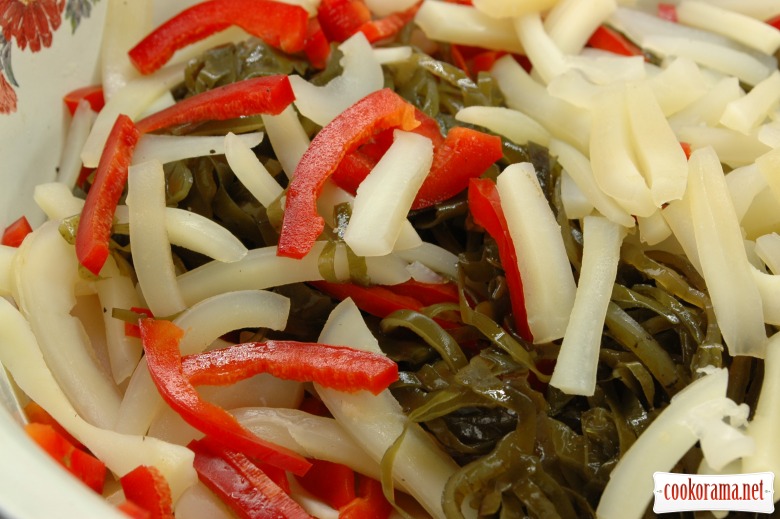 Fill with vegetable oil. Stir and taste salad, if you want, add sea salt and spices to taste.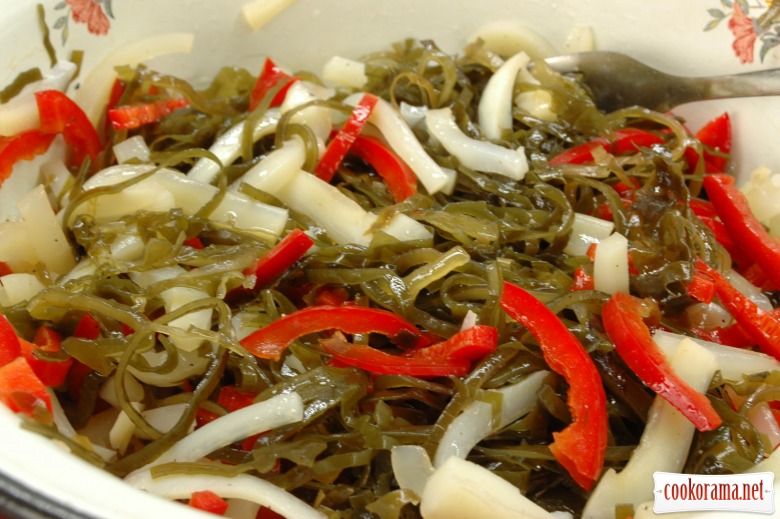 Serve salad chilled. Very tasty with boiled rice.