Watermelon Lemonade a la "Mojito"
Ingridients
4 шт.
4 шт.
0,25 шт.
5 g.
60 g.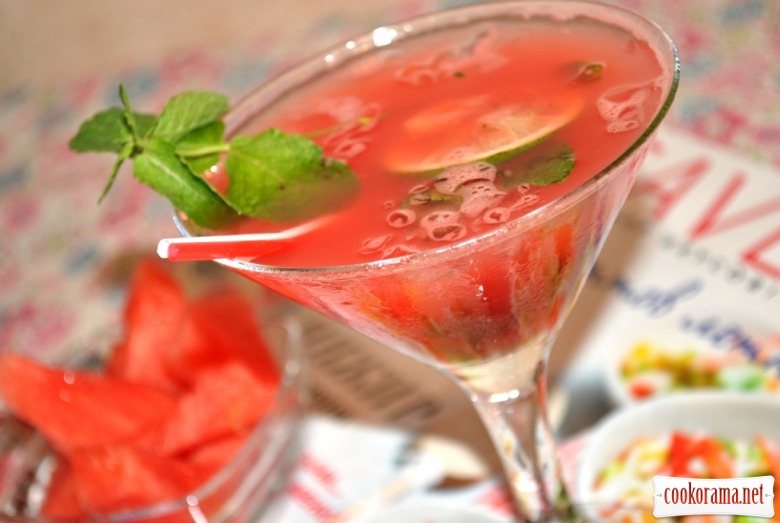 At the height of the watermelon season
I suggest the original recipe of drink straight from the tin-style «Mojito ». Especially true for children and people who do not drink alcohol. If you can only dream about vacation and the seashore, prepare watermelon «Mojito», sit back and go to the resort!
Preparation
Clean cooled watermelon flesh from seeds, cut into pieces. Fold in the bowl of a blender, grind well.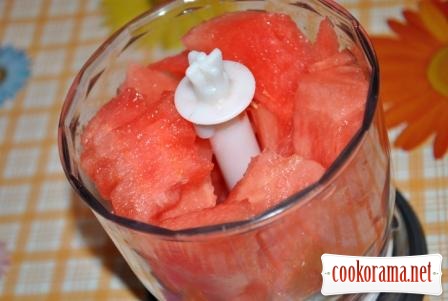 Strain watermelon juice through a fine sieve.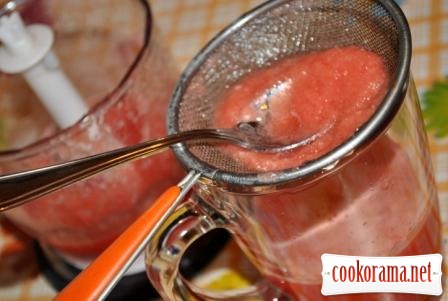 Put mint leaves, slices of lime and sugar in a glass or cup. By wooden spoon or pestle crush the contents until mint and lime will give juice and open its flavor.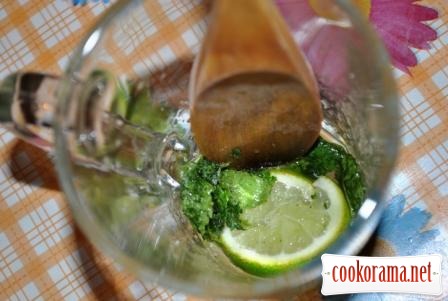 In glass spread lemon-lime mixture. Put crushed ice, topped up with juice of watermelon.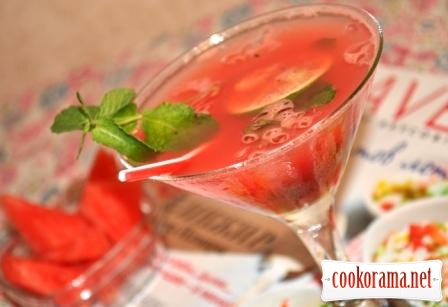 Serve immediately with a straw. You can decorate with a sprig of mint and a slice of lime. Enjoy your cocktail!