Ginger-citrus lemonade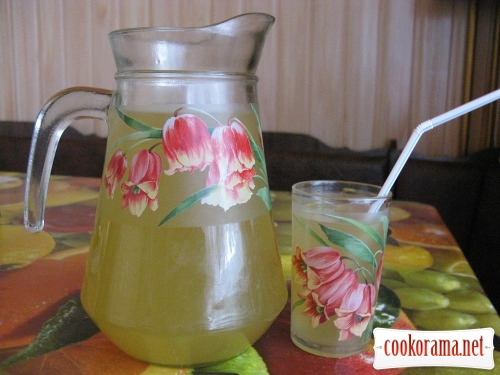 Ingridients
Preparation
Grate ginger in saucepan, where we will cook our infusion.
Grate there citrus peel, carefully, not to touch white peel.
Pour with glass of water, if you make with sugar, also add it here.
By recipe is proposed to add a little turmeric for color, but I did not do that. I`m for natural product

Cover with lid, bring to boil, reduce heat and boil for 5 min.
Do not open the lid, let it cool.
Strain it.
Squeeze juice from citrus, add to our infusion.
Also add honey to taste, mix well.
And now add water, as much as you like, I got from this portion 1200 ml of lemonade.
You can add some water, and fill the rest with ice, If the lemonade is intended for adults.
Bon Appetite