Pickled honey agarics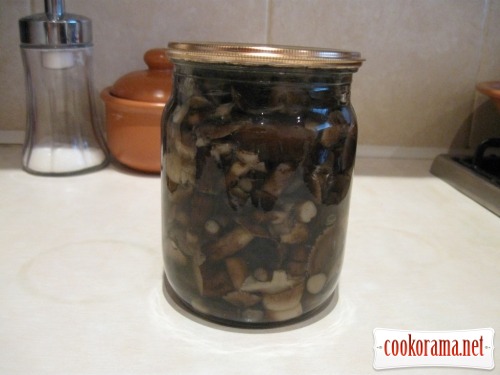 Ingridients
3 kg
1,5 l
180 g.
3 spoon
10-15 шт.
4-5 шт.

The recipe is tested within 15 years

Preparation
Wash well 3 kilos of fresh cleaned honey agarics and boil for 15 min, wash again and put in a colander, drain water.
Pour 1,5 l of water in the saucepan, add 180 g of vinegar, 3 tbsp of salt, 10-15 peppers, 4-5 bay leaves. When water boils, add honey agarics and boil for 30 min.
Spread in sterilized jars
and close.