Small vegetable pies-quiches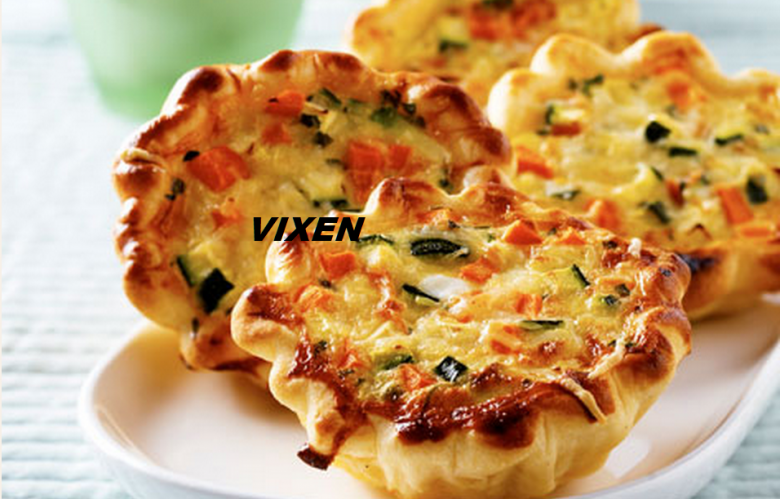 Ingridients
200 g.
1 шт.
1 шт.
1 шт.
200 ml
250 g.
3 шт.
50 g.
One of the quickest and easiest recipes when you cook dinner / or lunch and lack of time ..or have no forces for «culinary feats "


I took prepared shortbread dough, but you can do it by your own.

Preparation
Roll cooled dough, fill molds for muffins or cakes (grease metal ones with oil), pierce with fork and bake in oven till golden color.
Dice small courgette, add grated carrot and pepper (strips) and stew to readiness. In general, you can experiment with toppings, a friend of mine uses home "soup» dressing (which she closed in summer

)
Whisk eggs well, add milk and sour cream and mix again. Add grated cheese, herbs, salt and pepper. Spread vegetables in baked baskets, pour milk and egg mixture and bake in the oven until tender (about 20 minutes at 180 ℃). Filling should «sieze» and get brown

Bon Appetite.
I got 8 mini quiches, 2 per portion

640

26 March 2015, 19:02