Pasties with chicken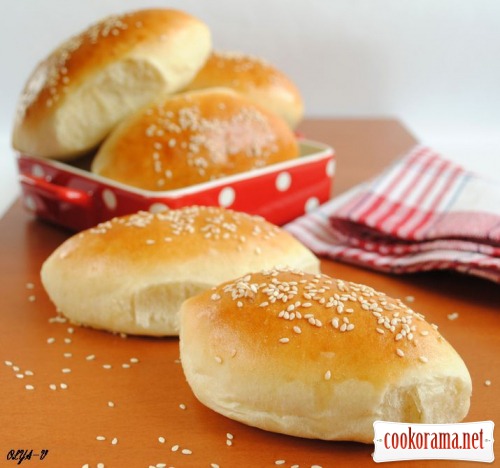 Ingridients
Dough
250 g.
700 g.
1 шт.
40 g.
10 g.
20 g.
10 g.
Filling
2 шт.
2 шт.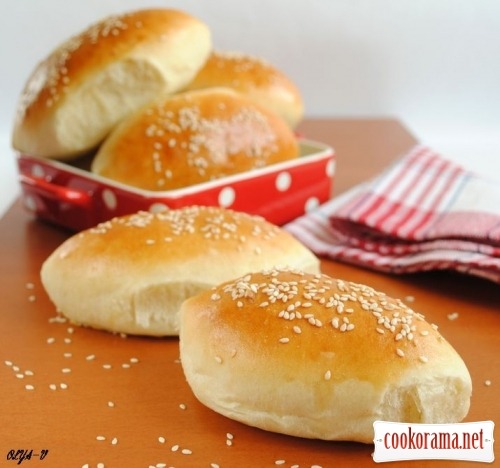 Preparation
Sift cup of flour in a bowl, add yeast, mix well (if you are using yeast that does not need to be mixed with the flour then dissolve them in milk), stirring, pour a thin stream of warm milk and mix.
Melt butter, mix with salt, sugar and eggs, add to the dough, adding a little bit of sifted flour, knead the dough, shift into a bowl greased with vegetable oil, cover and put in a warm place for 1 hour.
Boil chicken legs until cooked, remove the skin and separate the meat from the bones, chop meat in a food processor or finely cut, add salt, ground pepper to taste, grated egg and 2-3 tablespoons of broth in which chicken was cooked, so the filling was more juicy.
At this time, the dough have prepared.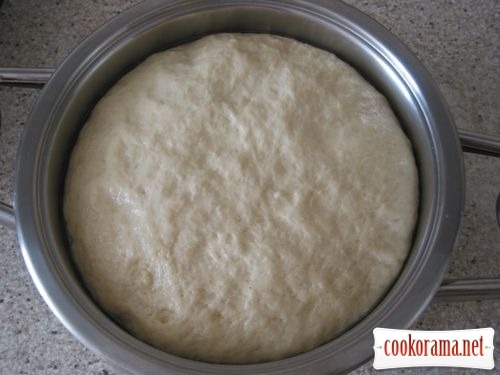 Put dough on the table and knead a little bit, split into pieces, roll out a circle and put filling in the middle.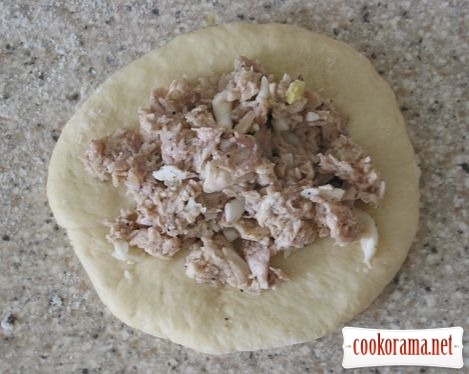 Well-tweak the edges.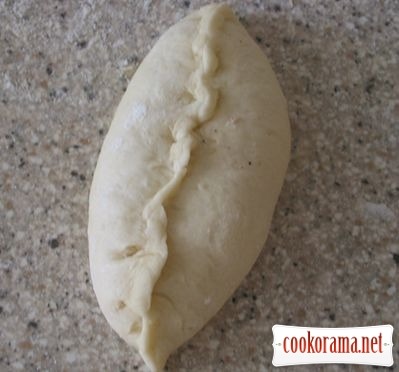 Lay cakes on a baking sheet, laid with oiled paper, seams down. Put pasties into the oven, heated to 30 degrees for 20 minutes, or cover with wrap and leave in a warm place without drafts.
Then grease patties with mixed egg and sprinkle with sesame seeds.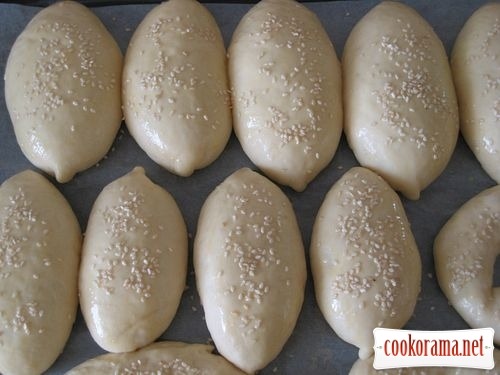 Heat oven to 180-200 degrees, bake pasties until golden brown.
Finished pasties put on the grating, cover with a dry cloth, allow to cool.
Bon Appetite!