Croquembouche "New Year's Christmas Tree" :)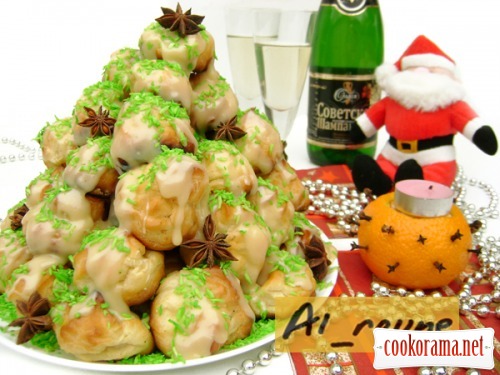 Ingridients
400 g.
400 g.
2 g.
40 g.
450 g.
7 шт.
400 g.
200 g.
Delicious eclairs with cream filling keep their shape thanks to the white chocolate, and in tandem turns out very tasty cake-Croquembouche

Such a Christmas dessert!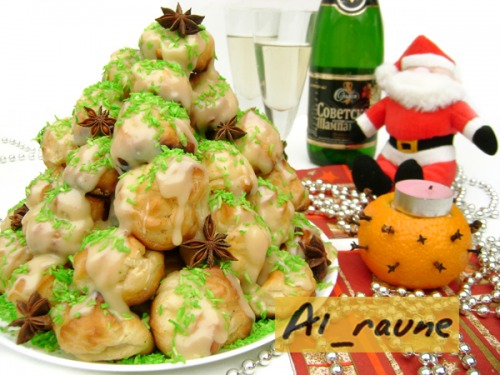 Preparation
Pour water in the saucepan, add 200 g of diced butter, salt, sugar, put on a low heat and wait till boiling. Remove saucepan from the heat, add all the flour and constantly whisking, make the dough smooth. Then stirring, one by one add all the eggs. Dough will be smooth and sticky, not thick, but not a liquid one. Like sour cream.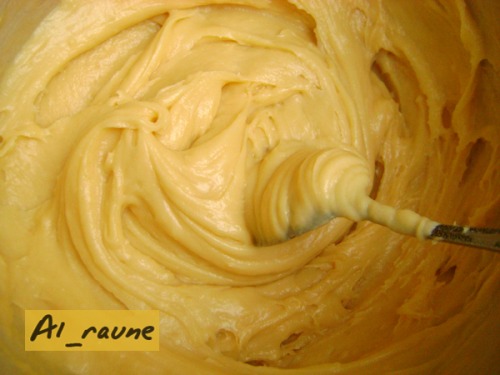 Cover the pan with a baking paper, grease with butter and powder with flour. Using a pastry bag with a nozzle «star» make small roses from dough, leaving the distance between them.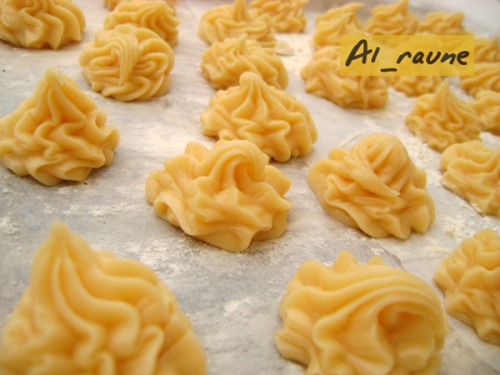 Bake eclairs till readiness, about 25 min, not opening the oven during baking. I got two big pans, about 60-70 eclairs.
For cream mix soft butter взбить with condensed milk. Fill éclairs with cream, using a pastry bag with и with a thin orifice nozzle.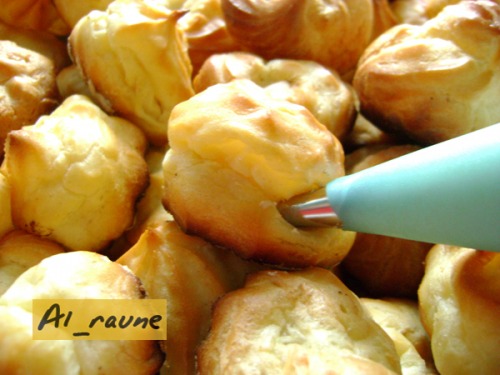 Make a pyramid from éclairs. Melt white chocolate on a water bath. Pour our Croquembouche with melted chocolate and green coconut. Put on «Christmas tree» anise stars. Put the cake in a cool place, to harden the chocolate, and serve to dessert!
Top of recipe "Croquembouche "New Year's Christmas Tree" :)"