Sea tongue with green beans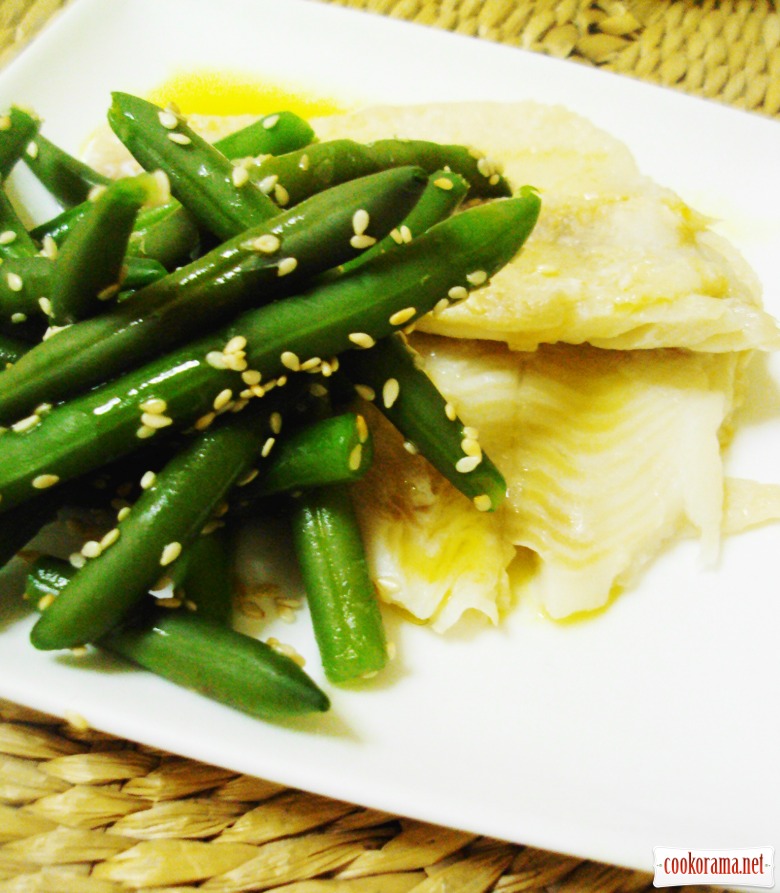 Ingridients
Sauce
300 g.
400 g.
1 spoon
Ingridients
75 ml
1 шт.
3-4 шт.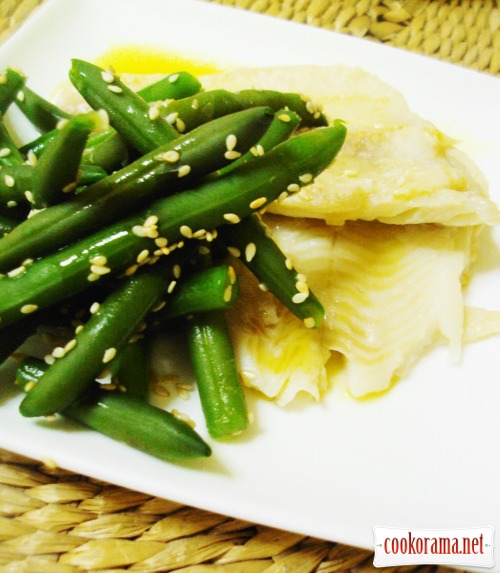 Useful and tasty!
Try it!!!


Preparation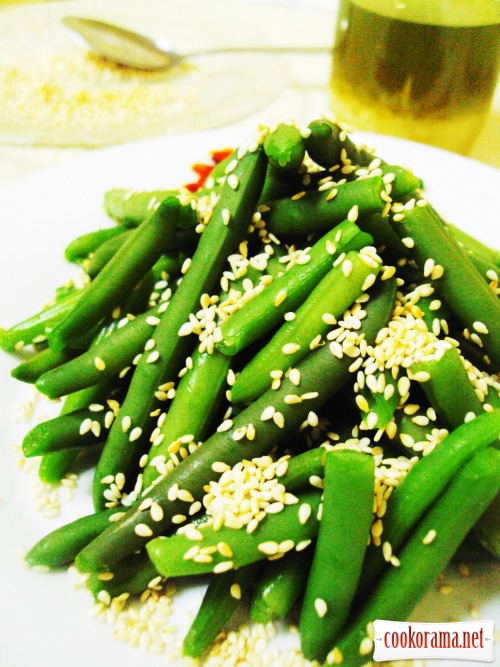 Not defrosting beans, boil in salted heavily boiling water for 8-10 minutes (al dente). Put cooked beans in very cold water for 2-3 minutes (thus stops the process of cooking and beans lose their beautiful green color). Put beans in a sieve to remove excess fluid.
    Dry sesame in a hot frying pan without oil.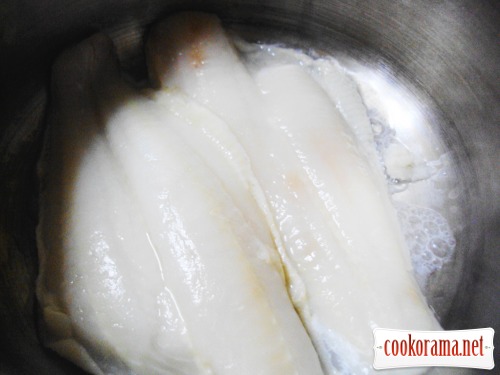 Frozen fish fillets place in a large pot, a little salt and cover. Cook over low heat without adding water, oil for 4-5 minutes on each side.
SAUCE: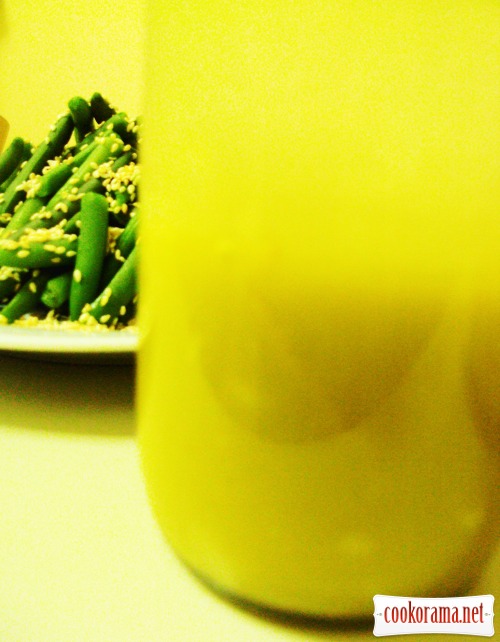 Grind all ingredients in skaker into smooth state.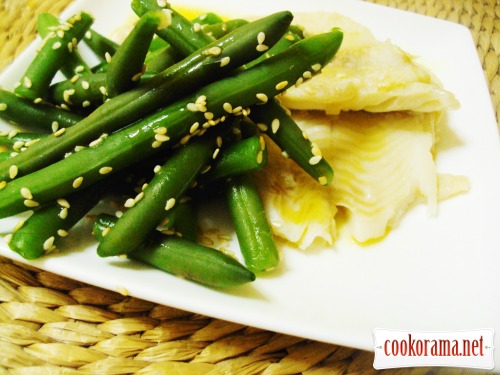 Spread on dish fish fillet, green beans, sprinkled with sesame. Season to taste.
     Bon Appetite!
    Sauce can be stored in the fridge for 3 days.