Pumpkin-orange kissel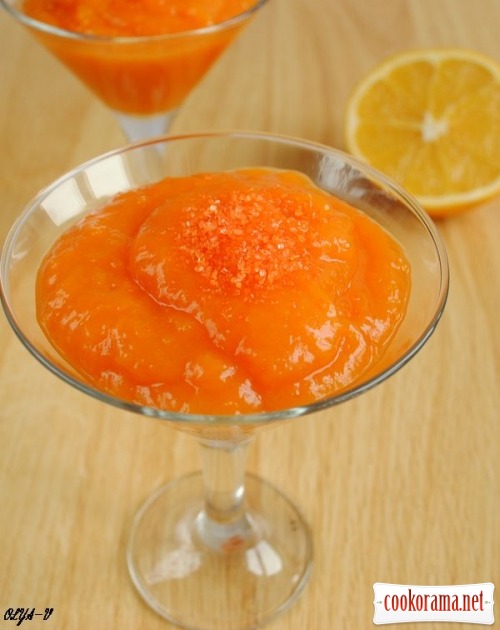 Ingridients
100-150 g.
200 ml
1 spoon
2-3 spoon


The recipe is by La-pearl, blog in LJ

Preparation
Dice pumpkin, shift in saucepan, pour on bottom few tbsp of water, cover with lid and stew over low heat to softness.
Then drain water, make pumpkin into puree with blender (I just mashed with pestle).
Shift pumpkin in saucepan, add juice and sugar, stir it, bring to a boil.
Dissolve starch in 3 tbsp of cold orange juice, stirring, pour starch in pumpkin, bring to a boil and remove from heat.
Serve it cooled. This delicious and light dessert love even
not fans
of pumpkin!