Lean small loafs with spices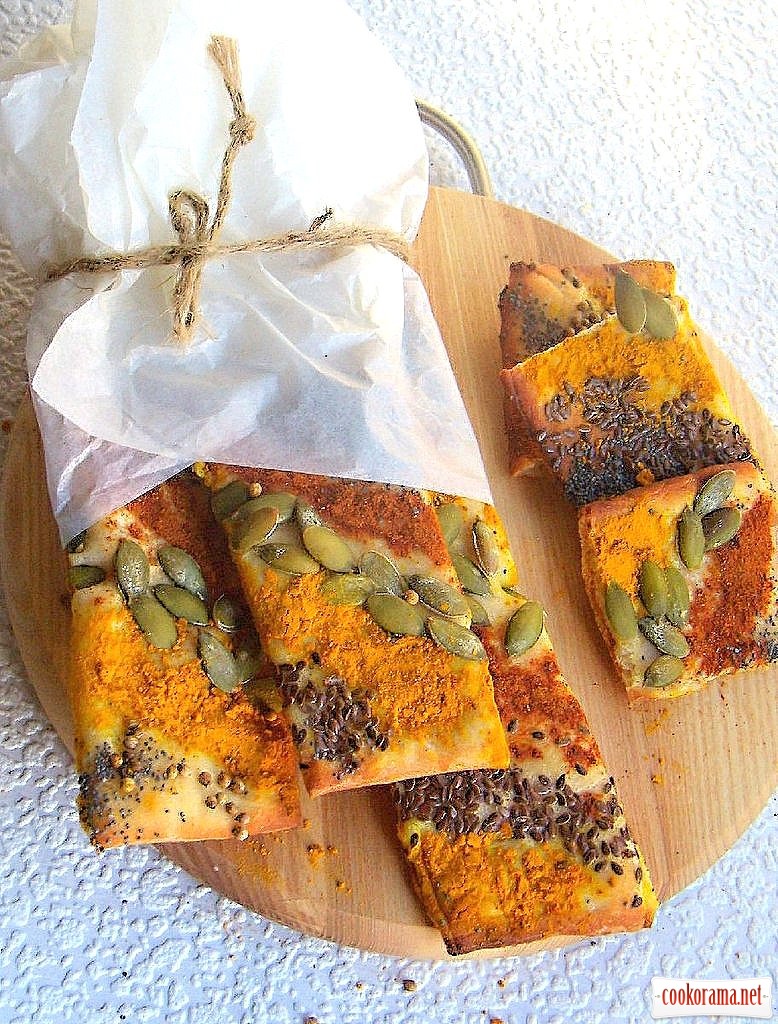 Ingridients
190 g.
1,5 g.
3 g.
10 g.
15 g.
90-110 ml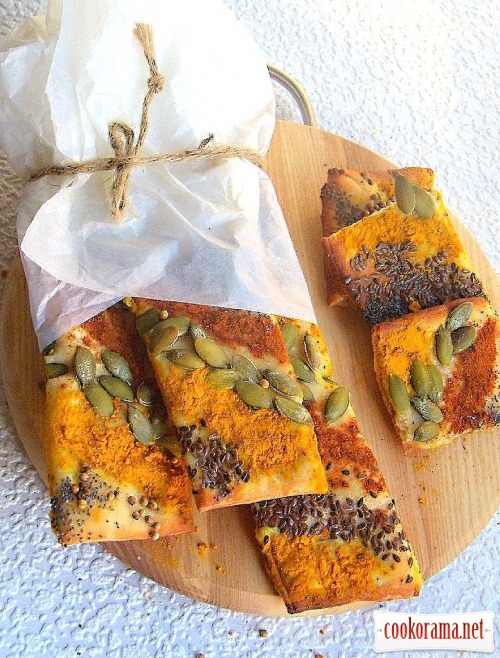 Preparation
Stir yeast, flour, salt, honey, oil. Gradually adding water, knead soft, elastic dough.
Grease form with oil and put dough in it, cover with film and let it infuse for 1,5 h till increasing in volume twice, at room temperature.
Slightly oil surface of table and spread dough, slightly sprinkle with flour and roll thin layer, with size about 30сm х 40 сm. Let it lay for about 10 min.
Carefully shift dough on a baking sheet, flatten it. Lightly smear dough with water and sprinkle with spices, herbs, nuts, poppy seeds and others. To taste. Lightly press powder moving from the top by pin. Cut dough into strips.
Preheat oven to 180 degrees and bake for about 20 minutes until golden brown. After readiness remove small loafs from paper and cool on a grid.