Gigantes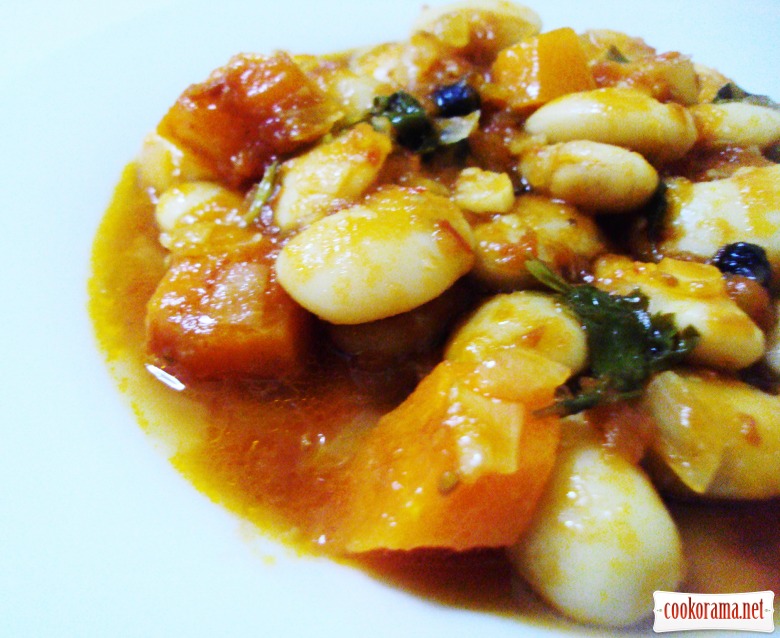 Ingridients
500 g.
2-3 шт.
2 шт.
3-4 шт.
100 ml
400 g.
0,5 tsp.
1,5 tsp.
1-2 шт.
5-6 шт.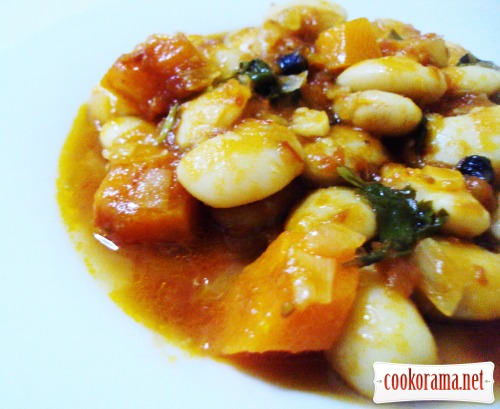 Hello!
I offer you another dish from the series «Fast delicious ».
Today prepare giant beans («Gigantes») — it is delicious. Giant beans are satisfying, have rich taste.
Moreover, this dish is especially rich in cellular tissue, which reduces cholesterol level. Studies show that people who consume beans twice a week are protected from chronic diseases on 50%.
Спробуйте!

Preparation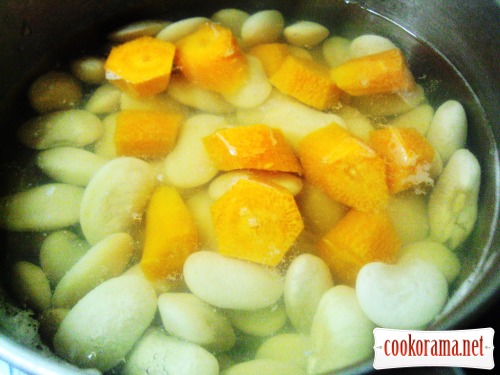 Soak beans overnight. Wash the next day, change water. Add, sliced in rings, carrot and boil for 1 h. Pour broth in separate bowl (do NOT pour out).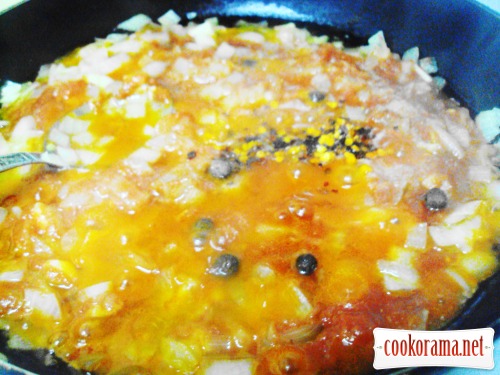 Dice onion, slightly fry in half of olive oil with chopped garlic. Add tomato puree, sugar, spices and broth, in which boiled beans. Bring to a boil and stew for 5 min.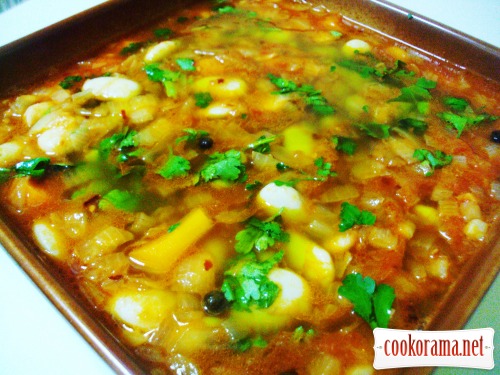 Spread bens with carrot in form. Pour with sauce, sprinkle with chopped parsley and pour all with olive oil.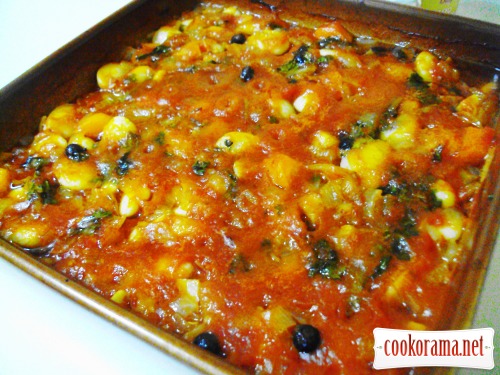 Bake beans in heated oven at 180 ℃ for an hour.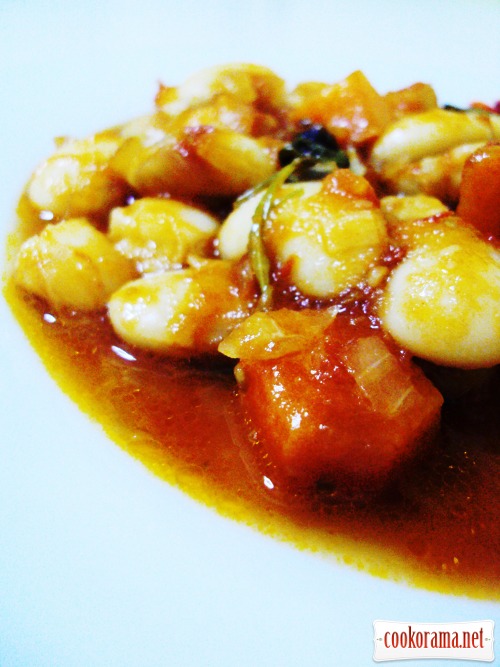 You can serve «Gigantes», as main dish, hot. And, as appetizer (meze) — cold. Equally delicious.
For those who do not fast — excellent complement feta and fried sausage (Lukanika).
Bon Appetite!