Broth from pigeon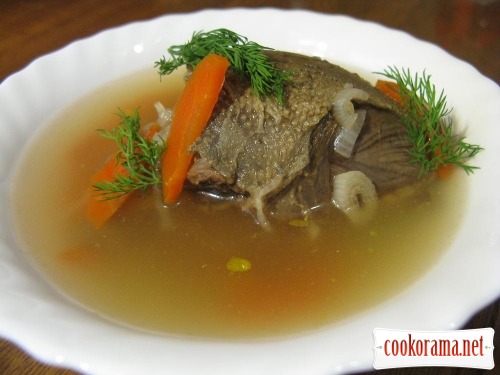 Ingridients
Preparation
Do not take pigeons, who live on roofs of city, though they are also suitable.
We shot ours

When we visited grandma in the village husband shot it there.
Pigeon was wild, but beautiful, for about 600 — 700 g.
Honestly say, this broth does not differ from the usual chicken one in preparation.
Scald it, pinch, pick up all unnecessary from the inside, cut off his head and legs.
Wash it well, cut in pieces.
Pour water in the saucepan, bring it to boil.
Drain water, wash saucepan and pigeon.
Pour with water again and cook.
Chop carrot and onion, if you like them in broth.
If you don`t like, put them whole in the saucepan, and then remove.
Boil till readiness of meat, quite long, but I don`t remember the time, because it was in summer.
Serve with greens if you wish.
I wish you all enjoy your meal and successful hunt


I read in the Internet that stewed pigeon is also well, but that`s for the next time.