Boiled pork in multicooker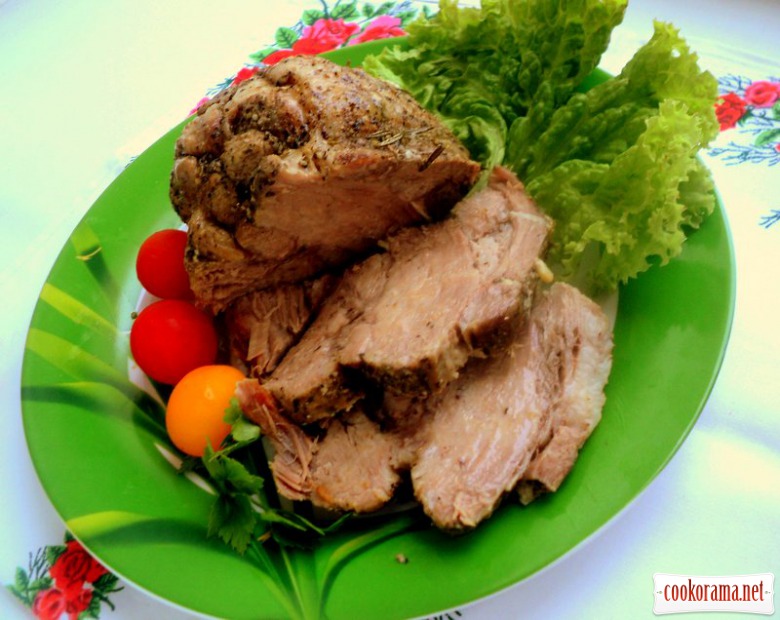 Ingridients
1 kg
10 g.
10 g.
10 g.
5 g.
15 g.
5 шт.
Discovered a great way to prepare pork in multicooker. The meat turns out gentle, very juicy, flavorful and incredibly delicious!


Preparation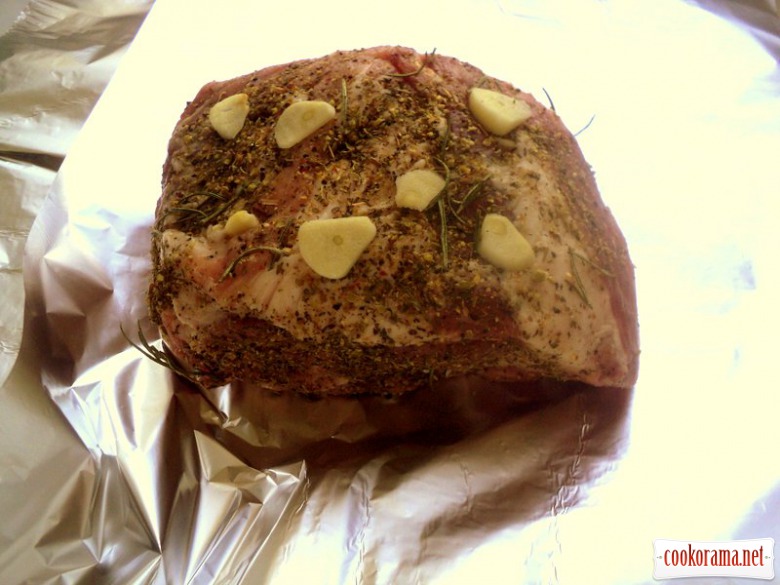 Wash piece of pork (neck of pork, brisket or tenderloin), dry with napkin. Peel garlic and slice it. With the help of sharp knife fill meat with half of garlic. Mix pepper, salt, coriander, Italian herbs, rosemary and rub with this mixture meat well. Spread meat on foil, spread on all sides the remaining garlic.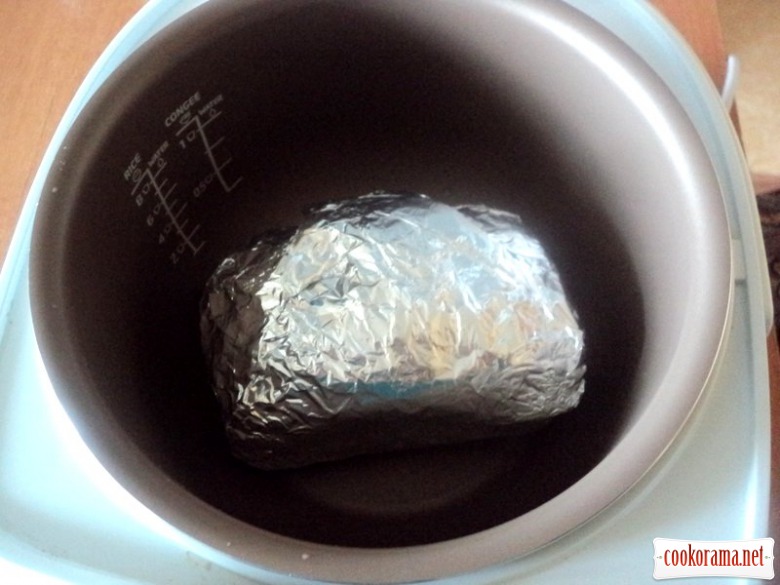 Tightly wrap meat in few layers if foil. Put in the fridge for 1 hour to marinate it. Then put foiled meat in multicooker. Cook at «Baking» mode at 180℃ for 1 hour 15 min. After finishing, let the meat to stay in multicooker for another 15 min.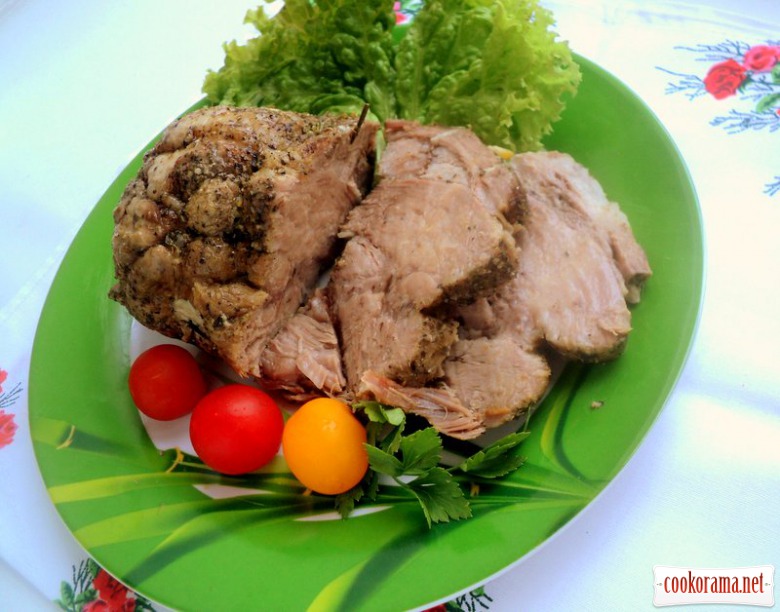 Meat is tasty cold and hot.
Bon Appetite!
754

27 December 2014, 16:32